Is the Hair Replacement System Worth It?
Views: 787
Hair loss or hair thinning affects the appearance of both men and women. The severe hair thing and baldness issue also have a mental impact. Hair loss problems may occur due to hereditary poor health and low nutrition and can also be caused by ignorance and lack of hair care. The hair loss problem has different stages that can be handled from time to time like if a person has an initial stage of hair loss, natural remedies and medicinal shampoos can help cure it. 
Furthermore, in the next stage, people can also prefer medical treatments such as laser therapy to get the desired hair. Lastly, surgical treatment is available for desired hair looks if the situation is complex. 
Otherwise, the best and quick solution for hiding bald patches and hair thinning using a hair system (patches, toupee, Hairpiece, and wigs) is one of the most convenient methods with no side effects. It's a cost-effective, quick, and safest way to get hair back. Read with us to know more about the hair system and if the hair replacement system is worth it? 
What is the Hair Replacement System?
It's an excellent solution for those who suffer from baldness, hair thinning, and broad hairline issues. It's also helpful for those suffering from alopecia. Undoubtedly, it's a quick, convenient, and affordable way to prevent irreversible premature hair loss. Hair replacement systems are professionally installed hairpieces that look so natural. It is a safer and more affordable alternative to a hair transplant. It does not require surgery or any invasive procedure. 
Many people use different types of wigs and extensions to temporarily hide full heads or specific areas for a long time. However, the non-surgical hair technique is a significantly evolved, advanced solution to the same problem. But the big question for most people who are considering hair systems for men or women is a simple one:
Is the Non-surgical Hair Replacement System Worth it?
A non-surgical hair replacement system comes in varieties of hair wigs, toupees, hair pieces, and patches. These are used to cover balding areas. Men and women can get custom-fitted for a hair piece made with either synthetic or human hair. 
Types of Hair Replacement Systems 
Let's start with some basics. There are a few common types of hair replacement systems out there:
●A full skin base is a completely detachable and most natural-looking hair replacement system. 

●A full lace base is designed according to undetectable and durable properties, and a lace base will last for a more extended period than a skin base.

●Monofilament base with polyurethane edge is used for long-lasting purposes. A lace or monofilament base is the perfect choice for those searching for a highly durable, robust, and sturdy hair system.

●Skin with lace front is designed with a combination of skin and lace base. It will offer extra peace or comfort of mind in front while being even more subtle everywhere else.
What are Hair Replacement Systems Alternatives?
Sometimes, Non-surgical hair replacement systems aren't for everyone. That will be good news if you hear back about your hair naturally, right? 
This surgical treatment could at least slow the hair loss for alopecia patients and baldness problems. There are many types of surgical treatment involved, including
1. Finasteride 
This oral medication helps to block those Hormones in males that cause hair loss and are genetically predisposed. When you take this medication, the hair growth improves and stops hair fall. Unfortunately, it is well tolerated. So, please don't take this medication on your own. Consult with health care providers. They can tell you the benefits and risks of this treatment according to your scalp condition.
2. Topical Minoxidil 
According to scientific research, while taking this medication, there are many positive results. The FDA approves it for the treatment of androgenetic alopecia.
3. Surgery 
Surgery is another alternative to hair replacement systems. This is time taking procedure and requires lots of sessions and medication along with a high amount. In the end, your scalp becomes sensitive, and in the future, you may have stomach ache issues due to medication.
4. Hair Transplant
In a hair transplant, the hairs are removed from those parts where the hair grows normally and dense and placed into specific balding areas. This procedure is effective but invasive and can cause scarring.
5. Micropigmentation or Tattooing 
Tattoo and micropigmentation are also considered surgical hair loss treatments. This helps to fade out the baldness on the scalp but 
with time they may fade out and do not account for greying of the hair later in life.
Advantages of Hair Replacement Systems 
●100% non-invasive and no chance of scarring, headaches, or other pain.

●You get instant results without taking medications and further sessions. 

●You can easily go back if you don't like the result. 

●You can choose among huge varieties, and You know what you're getting. 

●You don't need any donor's hair.

●It flawlessly hides baldness like it was never there. 

●You can go swimming, dance, play sports, and it will not affect the stay of your hair system.

●It is the most time-efficient and pocket-friendly solution for your hair problems. 

●Never stop the growth of natural hairs. 
Disadvantages:
●Not permanent

●You need to maintain your system
How is a Hair Replacement System installed? 
1.Shaving your head is an option. You will be able to skip the shaving part.

2.Choose the type of hairpiece according to your hairstyle, color texture, and density.

3.Choose the hair pieces material ( synthetic, Human virgin, or Huma Remy hairs)

4.Prefer the bonding type ( clip-on, glue, hard bonding, soft bonding, Weavings)

5.Results vary depending on your hair and scalp condition.

6.Lastly, maintaining and keeping the hairpiece in good shape also requires commitment on your part. Avoid harsh chemical hair care products, and avoid heating elements.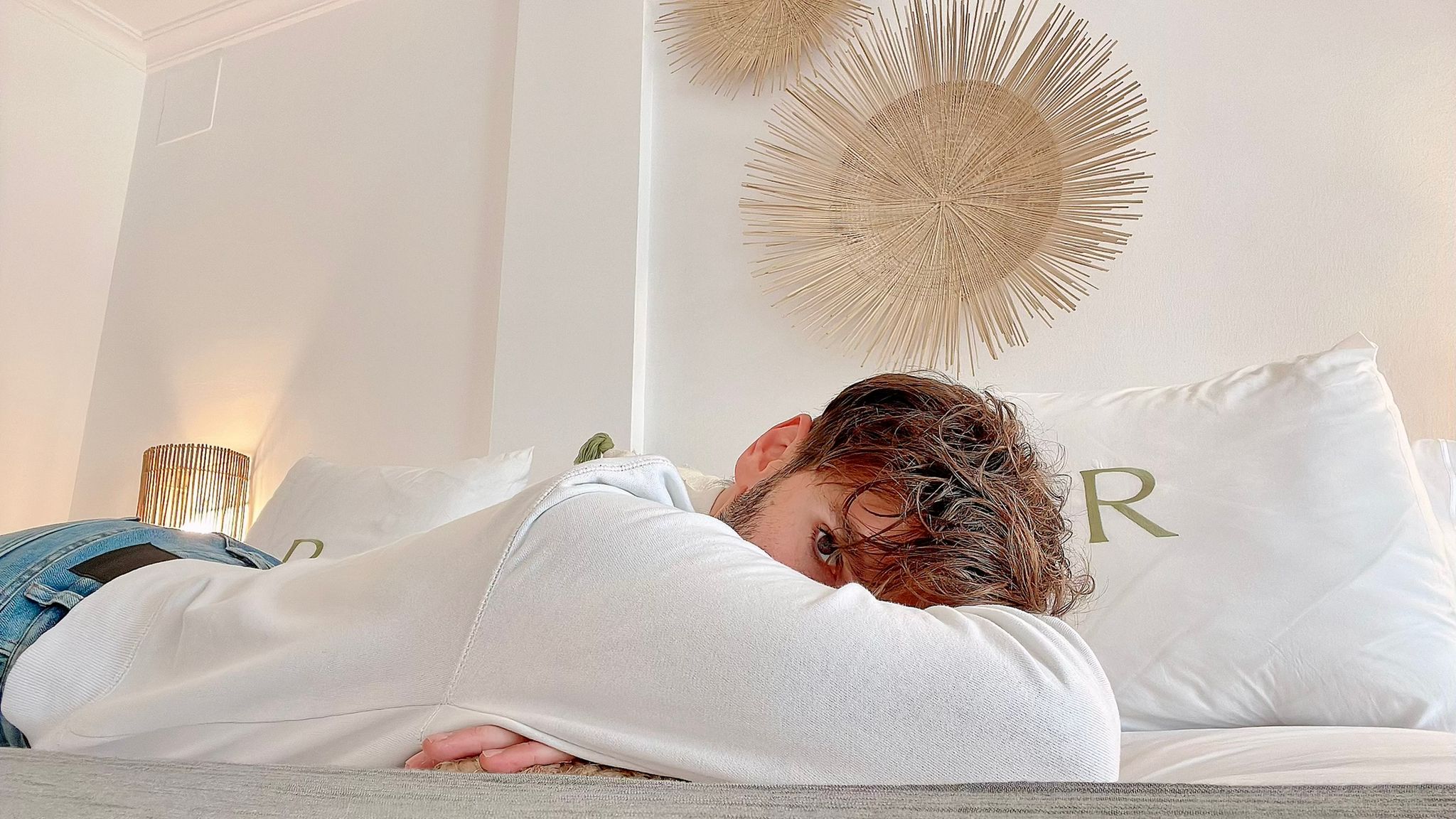 Why Are Hair Replacement Systems Worth Considering?
Non-Surgical Hair Replacement Systems today are designed to give you back your hair. So you don't have to be worried about hair loss and how it makes you look and feel. It's very comfortable to wear and never feels itchy. It never falls off. You will be able to swim and can do any heavy activity. Nobody will be able to tell your hair isn't real.
Hair Replacement is a non-surgical procedure, so there is no incision, pain, scarring, or any side effects!
This is a cost-effective, time-effective procedure with incredible results than hair transplants.
5 Reasons Why Hair Systems Are Better Than Hair Transplant 
●Hair systems are surgery-free and do not risk bleeding, pain, or infection.

●Hair systems are more cost-effective, and no further surgery sessions. It's a one-time investment and requires low maintenance. You can maintain your hair system at home and save over 50% of what a salon charges.

●Non-surgical hair replacements are not permanent. You can detach or replace it whenever you want. It's a simple temporary solution. That doesn't affect your scalp and existing hairs.  

●Non Surgical hair replacements achieve instant results only in a few hours ( if you desire a Custom-made hairpiece that is tailor-made with all the specific, fine-tuned features important to you). 

●Hair systems are highly effective Compared to a hair transplant. It looks more realistic than others. They are easy to carry, long-lasting, and require minimal adjustments to your daily routine. 
Conclusion 
Non-surgical hair replacement systems are the best choice for men who have come a long way in the past few decades. A cost-effective, time-effective way gives you a natural-looking hairpiece that allows you to swim and style your hair and do all the things you once took for granted. 
But it's worth it because it's still only a hair piece, and everyone feels comfortable, confident, and healthy. 
In case of an alternative, you can contact a healthcare provider to help you determine if medical treatments for hair loss might be a viable alternative for you.
---