How to Choose Lace Wigs And Lace Hair System Tape?
Views: 1527
Nowadays, more and more people prefer to choose a lace hair system tape to make wearers look more natural than their usual time. People sometimes use lace toupees in their daily life. Some people want to save time on hair care and changing their hairstyles, so they wear toupees to change different hairstyles.
People with hair loss or sparse hair also use toupees to make their hair look thicker, and some special toupees are specially designed for people with partial hair loss.
Because most of the patients with local alopecia are male, and most of the male alopecia is bald (commonly known as "Mediterranean"), which will make the appearance older, so many bald men will wear toupees to make themselves look younger.
Some people who suffer from hair loss due to cancer and chemotherapy, as well as patients with round baldness (commonly known as "ghost shaving"), also wear toupees. Former AV actress Oosawa Megumi once wore wigs for ghost shaving. Some people with white hair wear wigs to cover the newly grown white hair on their heads to reduce the frequency of dyeing black hair.
Some celebrities, such as American country music singer Dolly Parton and American actor Raquel Welch, made wigs popular. American singer Cher has worn a variety of wigs in the past 40 years-from blond hair to black hair, from curved hair to straight hair.
Shen Dianxia, a Hong Kong artist, also wears lace wigs for 20 years. She has many lace wigs of the same style for daily replacement. Adam Cheng, the ex-husband of Shen Dianxia, who is also an artist, has been wearing toupees for many years, keeping the image of thick hair on weekdays.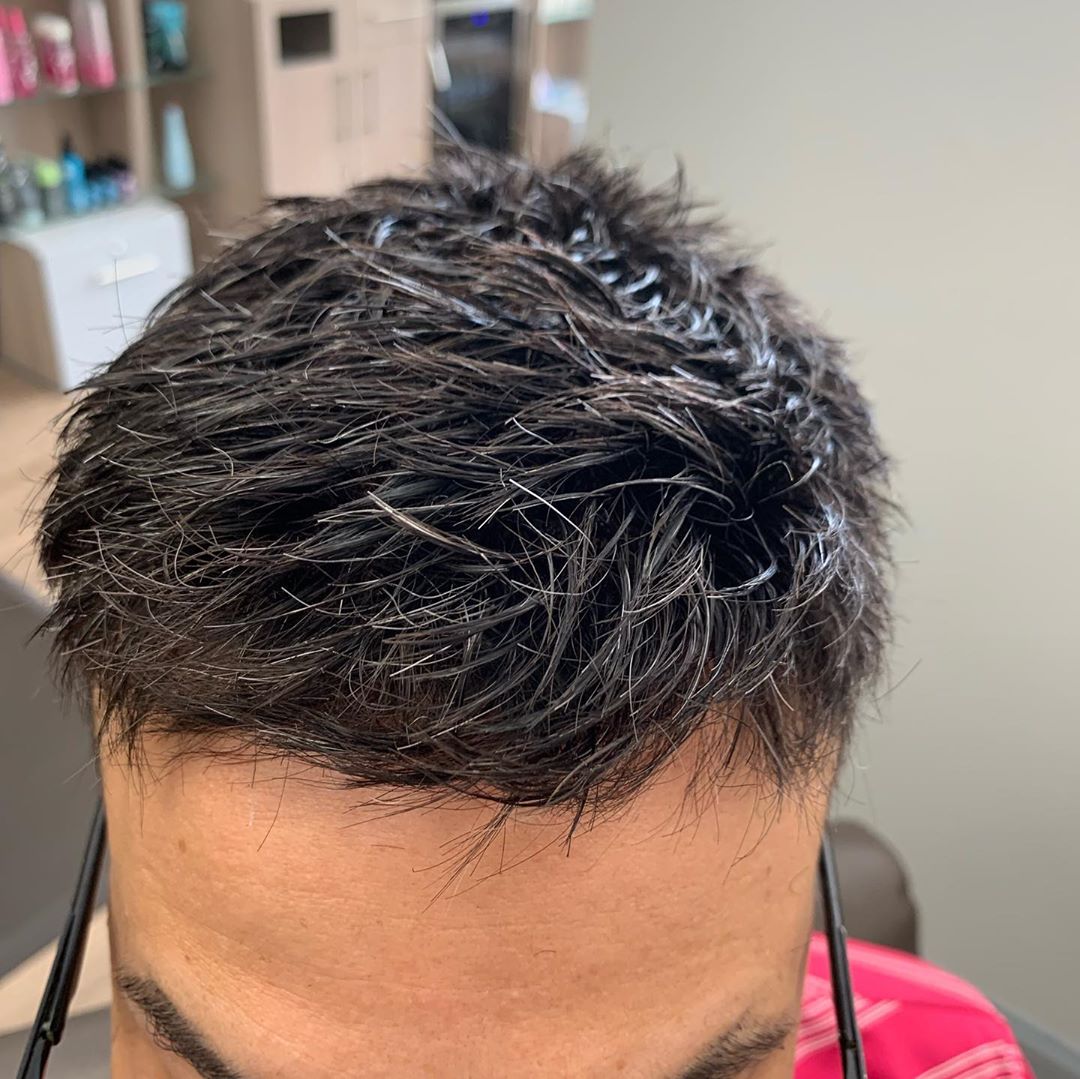 Some transvestites dressed as opposite sex also use lace wigs, especially transvestites dressed as women often wear long hair to make themselves more feminine and match the women's clothes they wear.
A toupee tape is an adhesive used to fix a toupee on the scalp when wearing a hair replacement product. A toupee is a customized hair replacement system, which is usually worn by men and is designed for those who need or want to wear it regularly or temporarily. Therefore, the toupee tape is a piece of temporary adhesive equipment, rather than permanent hair bonding or replacement.
This kind of adhesive tape is just like a bandage lace hair system tape, which can be selected in various sizes and shapes. Toupee tapes are double-sided, many of which are straight, pre-cut straps. The wig belt can also be rolled and cut into any length. Other shapes, including curved and angled, can be attached to ears, nape of the neck, and front of the scalp.
Most people stick tapes around and in the center of their toupees, and find that some shapes are more dependent on their head shape and toupees themselves. There are many toupee tape manufacturers and retailers, who recommend adhesives when customers are buying and choosing their toupees.
Be sure to buy a durable adhesive, which can be used continuously during wearing to avoid embarrassing situations like toupee dropping off and improve your confidence in toupees wearing. If your skin is particularly sensitive, it is best to test a little adhesive on the scalp before applying toupee tape to the whole scalp.
Most toupee tape adhesives are durable enough to last for one day and usually leave some residual adhesive after removal. Adhesive removers specially designed to remove residues are sold everywhere, which are usually mild to the skin.
However, isopropyl rubbing alcohol can also effectively remove adhesive residue, although it is often too dry to your skin. toupees retailers will also help you find a suitable toupee and demonstrate the correct application of adhesive. They may also provide other forms of adhesives to help you find out what is best for you.
Although, the lace hair system tape only introduces lace toupees and tapes. However, I hope you can understand that wigs and toupees are worn not only because of hair loss or baldness but also because they make themselves more beautiful and have a satisfactory shape. At the same time, when wearing a wig, you should also fix the wig to prevent it from falling off, and use the adhesive tape correctly. More questions, please follow my regular updates about toupees and wigs information.
---