LaVivid Men's Full Cap Wig is Available Now!
Views: 1443
Bradley full cap lace wig for men is designed for people who are experiencing some sort of hair loss while you find it is hard to use a normal 8''x10'' hair system or a partial wig to cover it. It is for people who are going through Alopecia areata, Cicatricial Alopecia, Hypotrichosis, or you have circular or patchy bald spots on the scalp. A full cap wig is the best option to consider if you are one of them.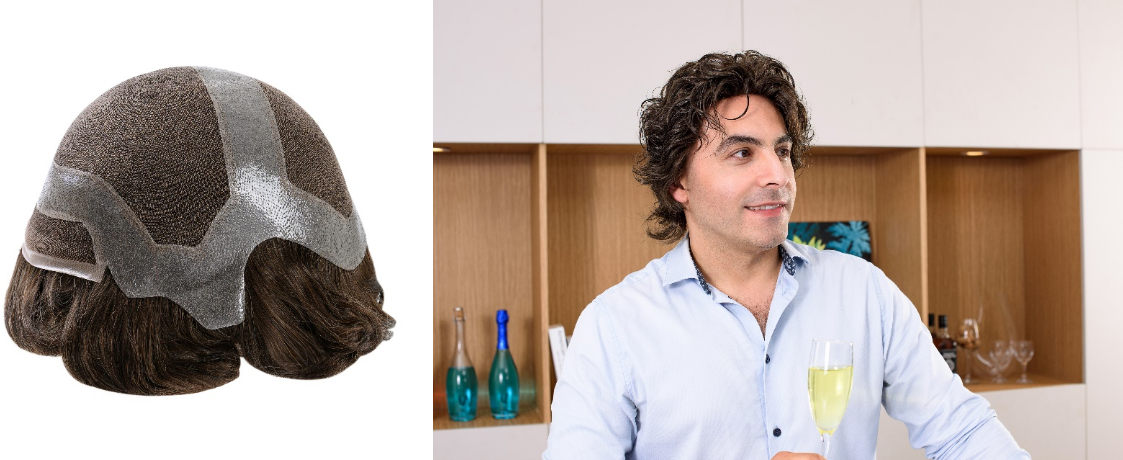 In contrary to normal hair systems which cover only the top of the scalp, a full cap wig covers the whole head including temples, sideburns. 
Breathable and Durable Base
Bradley's full cap lace wig uses a lace and skin combo base. It has lace in the center of the base, skin in perimeter and a skin strip on the top, and a 1.5'' wide lace in the front. The knots in the front hairline are bleached, so it looks natural even when you expose your hairline. 
Who is Bradley's lace wig for?
It is for people who are going through alopecia areata or patchy bald spots on the scalp and it is impossible to use a hair system to cover. 
Custom Made Order
A full cap wig will be a custom-made wig for men. To make a Bradley wig that fits your head, we will need you to send in your head mold. So when we make the wig, we will copy the size and curvature of your head mold precisely to make sure the wig fits your scalp perfectly when it is done. You will find that it stays on your head quite firmly even you don't use glue or tape to bond it. 
Also, you can let us know the hair color you want, whether it is a single hair color, a mix of different colors, highlighted or lowlighted colors. 
Then you can specify the hair density, hair length, wave or curl, and any other specifications you want to customize and we will provide a quote accordingly. If you are ok with the quote, we will send you the payment link to place an order for your wig. Then you can send your head mold to us and after we receive it, we can start the production. After it is done, we will ship it to you. 
Haircut
The wig has its default hair length and it doesn't have a hairstyle to it. So you can either choose our pre-cut service or take it to a local salon to get it cut and styled to the hairstyle you want. Our pre-cut service is $40 extra. 
If you are interested to get one for yourself, please contact support@lavividhair.com and we will walk you through the whole process. 
---