Read These Tips before Looking for A Men's Hair Loss System
Views: 1067
Are you thinking of getting a men's hair loss system? But do you know what a hair system is? It actually refers to any hair loss solution that is meant to replace hair without the use of surgery. It also doesn't involve the use of harmful chemicals that are used in other solutions. There are many benefits to using a hair system. 
For one, it offers an instantaneous solution. You can get a hair system today and you can already hide your bald spot instantly. Compared to surgery, getting a hair system is also cheaper. Also, most hair systems today are completely undetectable and comfortable. And anyone can use them: men, women, and kids. If you want to know more about hair systems, then you have to read this article in its entirety. 
How do hair systems work?
A men's hair loss system works by using a specially designed hairpiece. It comes with different types of bases. The bases are designed based on the wearer's activities, lifestyle, and skin tone. One of the most popular hair systems is the lace system. It has a thin and light base that is meant to go over the bald spot on the head. The hair system is attached to the scalp with the use of glue or adhesive tape. 
This system is popular because it provides a natural look. It gives off the illusion that the hair is growing out of the wearer's scalp. This makes the system completely undetectable. For someone who is suffering from hair loss, it's important to have a system that other people won't notice.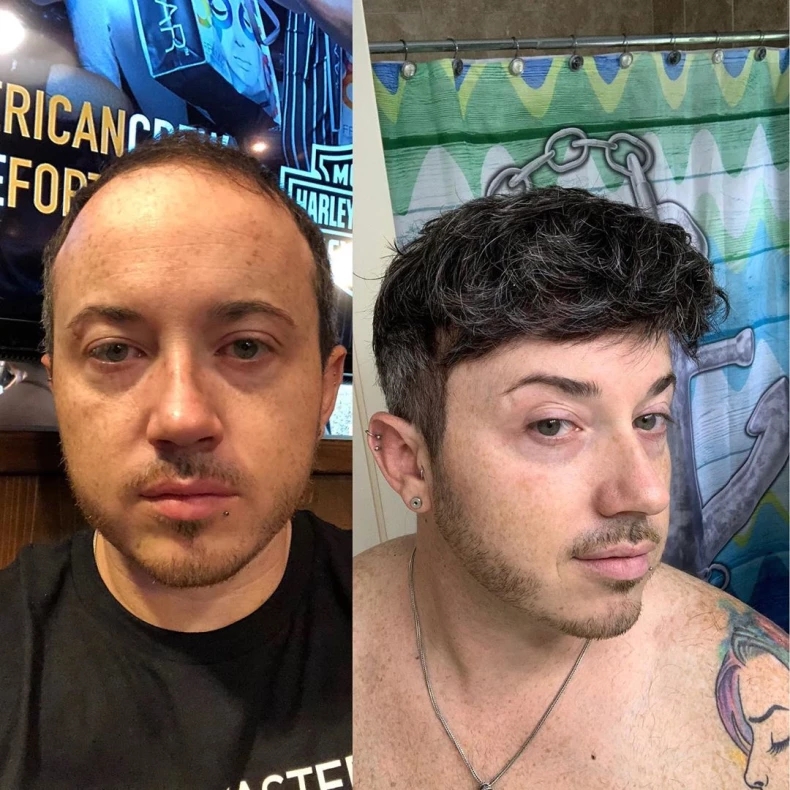 Pros of using a hair system 
When you go through the different men's hair loss system options, you need to keep in mind that they have their share of advantages and disadvantages. The major advantage of a hair system is that it is a relatively cheap affordable solution to hair loss. The other viable option surgery or hair transplant but it is an expensive option. It's also a time-saving method because, as mentioned earlier, it provides instantaneous results. You don't need to wait for a long time to see and experience the change in your looks. You can also experience the effects of using a hair system for a long time compared to other methods. 
It is also easy to put on a hair system. And the process is completely pain-free. Of course, when you do it by yourself for the first time, the results may not be perfect. But through time, you'll be able to learn how to apply a hair system perfectly. The process of putting on a hairpiece also doesn't involve the use of harmful chemicals. The glue and tape used in attaching the hair system to the scalp are generally safe to use. 
Cons of using a hair system 
Now that you know the advantages of using a hair system, it's now time for you to know the disadvantages. Though hair systems are relatively inexpensive, you need to know that it comes with other expenses. You need to buy tape or glue to attach the hairpiece. Then you also need to clean and maintain the hair system. And you're required to buy a special type of shampoo and conditioner. 
Some hair systems are also quite delicate. You need to take care of them because if you don't, they may not last for a long time. You need to continuously maintain your hairpiece if you want to retain its quality. This means added work of course, especially for busy individuals. 
Not all hair systems are the same 
You need to keep in mind that not all brands of hair systems are the same. Some are better than others. This is why you need to do some research to make sure that you get the best hair system. Choosing the right clinic or salon is also important. Now, you have the advantage of buying a hair system online. This means that you can order a hairpiece even without leaving the comforts of your home. And you're not limited to going only to the hair salons near you. But you need to buy only from a reputable source. Make it a habit to read online reviews.
---