MEN HAIR PIECES: Why Are Men Wearing Toupees
Views: 1436
There are a plethora of men's hair pieces accessible nowadays. If you've lost your hair, you'll find a wide range of natural-looking men's hair pieces to suit your style and lifestyle. It's critical to grasp the variations between each type in order to pick the right hair piece for you.
If you're new to the scene of men's hair pieces and toupee hair, you may have heard about membership hair clubs that promise to provide you with high-quality hair restoration systems without the hassle of maintaining them. High hair salon prices, on the other hand, should make you reconsider. For a fraction of the cost, men may get natural-looking and long-lasting hair pieces and hair toupees online, which are often of higher quality than what the hair club has to offer. 
Doing little investigation is the greatest method to find the ideal hair piece for you. With that in perspective, we're going to answer one of the most common questions about men's hair pieces: should you use a glue-on toupee or hair pieces?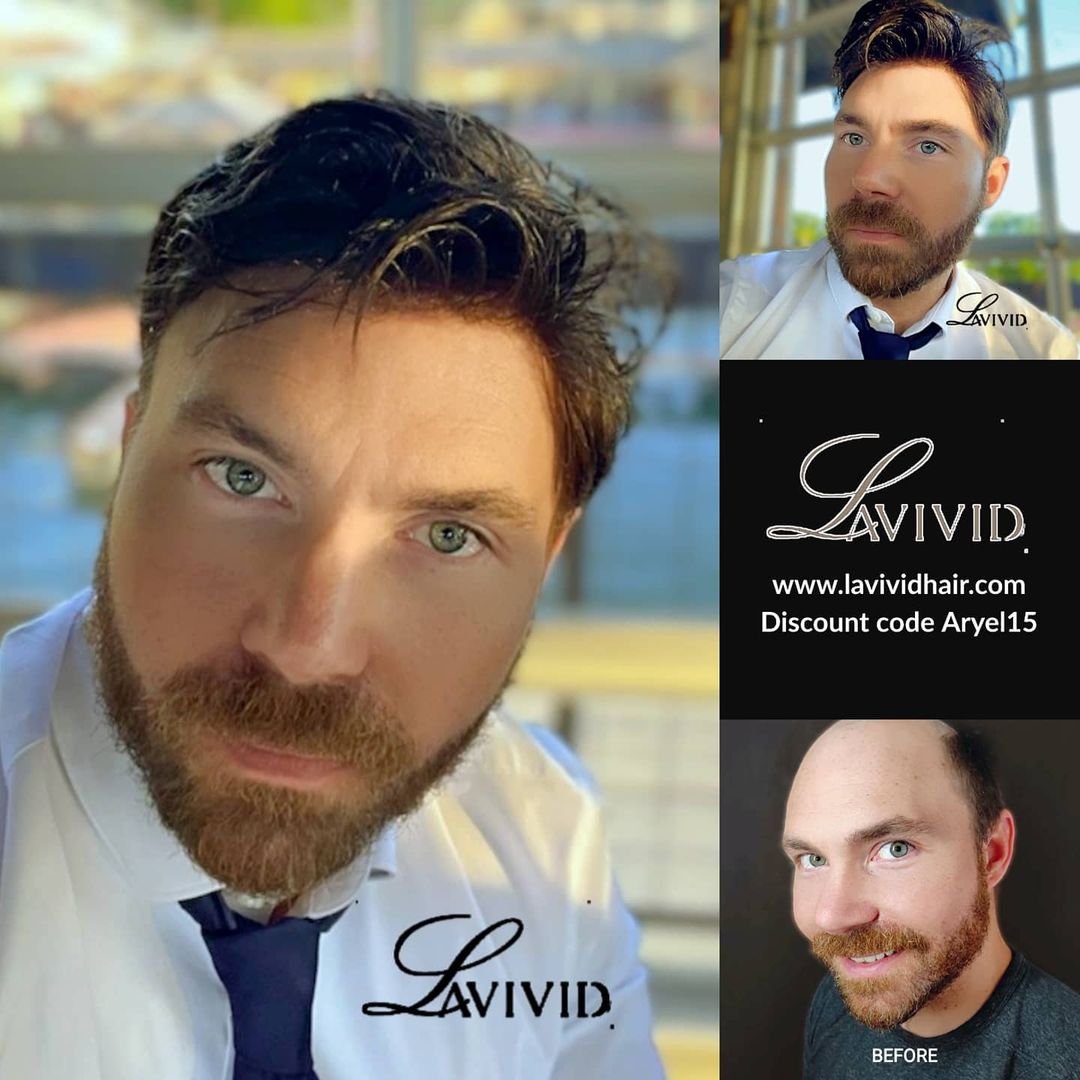 To begin, we'll go over the fundamentals, such as the differences between toupees for men's and men's hair pieces.
Men's Hair Pieces 
A wig is perhaps the first item that springs to mind when you discuss men's hair pieces or toupee for men. Male wigs are one of the oldest hair replacement techniques on the market. Men had freshly shaved or close-cut hair and wore wigs as far back as ancient Egyptian society. Wigs that were fashionable and elaborate were worn as a statement of social prestige.
Male wigs have evolved over time, adopting various hair thicknesses and styles to produce the realistic-looking men's hair pieces currently available. The primary motivation for wearing toupee hair has stayed the same: to change or enhance the appearance of the guy wearing it.
Though men's hair pieces still use synthetic or real hair strands to cover the entire scalp, advances in technology and production have opened up new possibilities.
There are many different hair system styles for guys available today, so you can find one that matches your natural appearance. In our article on the subject, we look at some distinct hair system styles for men. You can also choose from custom men hairpieces or toupee for men and in the following lines you can read all the differences between them.
While ads for hair salons would have you believe differently, it is remarkably simple to clean your hair piece at home by following a few basic recommendations. Try the following methods to keep your hair piece or male wig in good condition and to extend its life expectancy: 
Every 7 to 10 days, wash your wig. 
Blow-dry your wig at low or moderate heat. 
Blow-dry your hair from root to tip to prevent shedding and breakage. 
Use hair products made specifically for men hairpieces. 
When possible, avoid sleeping or bathing in your wig.
Hair Toupees 
A toupee is another form of male wig which has been around for a while, gaining popularity in the 19th and 20th centuries as men began to desire to seem younger. Toupees are glue-on hair for males that are most suited for concealing tiny patches of hair loss and alopecia on the top of the head. 
The major distinction here is that toupee hair is meant to fit in with existing hair on both the sides and back of the head, whereas hair systems totally cover the scalp, making it difficult to detect any existing hair below.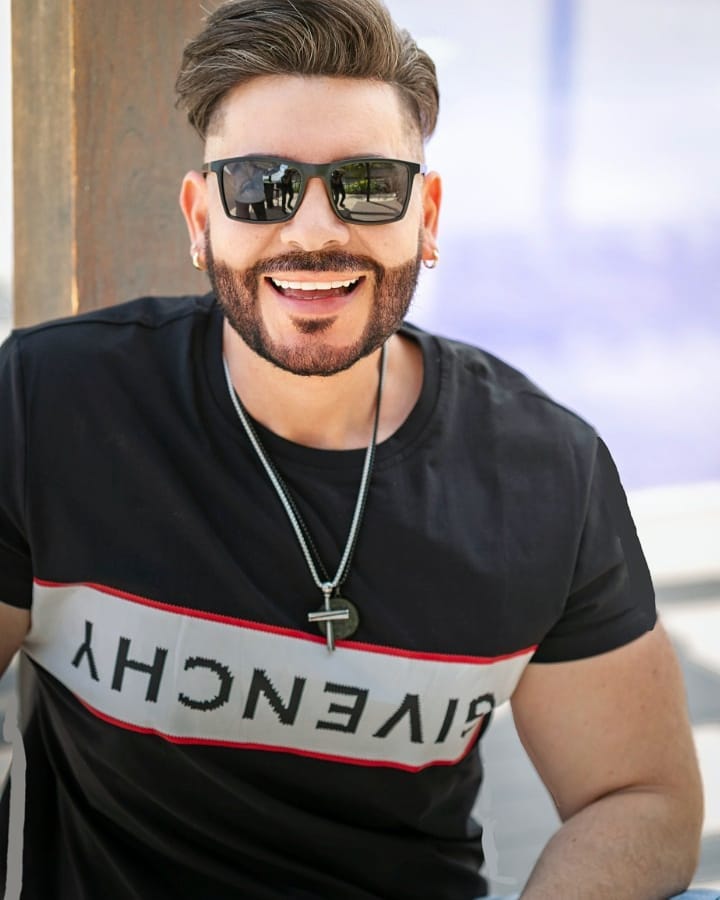 Follow these instructions for a long-lasting and organic toupee: 
You should have at least two toupees (so you can use one while the other one is being washed). 
Regularly wash your toupees. 
Shampoos and conditioners developed for use with hair systems should be used. 
Avoid using seawater or bleach. 
Only air dries or blow dry on a cold setting. 
Hopefully, you found this comprehensive description of the two primary types of hair units for men useful. Whether you choose a glue-on toupee or a full hairpiece for men, we have a variety of solutions to help you look and feel your best.
In the following section, we will explain to you how to install a men's hair piece step-by-step:
1. Measure the Alopecia Area
To get system measures, use a soft tailor's tape measure and estimate the region afflicted by alopecia from front to back and side to side.
2. Use a Pencil to Mark Your Alopecia
Mark the measurements of your alopecia on the base with a white pencil, then, using scissors (or a small knife or even a scalpel), cut out the system according to your dimensions: ALWAYS PAY ATTENTION TO SIZE AND DO NOT TRIM BEHIND THE FRONT (EXCEPT FOR THE EXTRA BASE WITHOUT HAIR, WHICH MUST BE CLEARLY CUT).
3. Clean the Bald Area
If you still have hair in your sector affected by baldness or alopecia, shave properly, wash with neutral shampoo, dry, and then wipe the skin thoroughly with a cotton pad soaked in alcohol. 
You are now ready to begin system installation.
4. Tapes and Adhesives
You must now proceed to place the cassettes. The tapes must always be put on the bottom. I recommend putting one on the border behind and on the sides, and another half a centimeter from the front boundary. 
Remove all of the safeguards and proceed to place the system on your head; always work from the rear to the front. Move the front hair and that half-centimeter of the front perimeter that still has no glue back with tweezers (if desired).
5. Hair Cut
You have two options, either you ask for an already cut hair piece or a toupee, or you can go to a hairdresser and ask him to do the type of cut you want. 
Ultimately, addressing hairpieces as a guy is not something you should ignore or underestimate. 
Naturally, depending on the quality of the extension, it will cause a change in routine and habits. However, if you want to use them, improve your appearance, and gain confidence, they are not insurmountable obstacles!
---