Modern Days Hair Pieces Offering Realistic Hairlines
Views: 1090
If you have acknowledged that you are losing hair, you have taken the first step towards betterment because most people do not recognize the issue until they have gotten bald. Noticing a receding hairline is often ignored in the early stages of a man's life. You might be telling yourself that that extra fallen hair is just a once in a while thing or that maybe the amount of hair falling in the shower has always been the same. But if you can catch your hair fall in the early stages, then you might be able to prolong yourself and save yourself some more years with your natural hair!
Even though receding hairlines and hair loss is a very prevailing issue in both men and women, it is more troublesome in men due to a number of reasons. It could be genetics, trauma, lifestyle, and any health disease as well. Most of the time, the biggest reason for severe hair loss is male pattern baldness, and it can be a very traumatic thing to experience.
Among all the other procedures, the hair replacement system is the most trustworthy one, and to make sure that you find yourself a natural and reliable hairpiece with a realistic hair system hairline, it is important to see a specialist as soon as you start noticing the mentioned signs.
Three Signs That You Should Look for If You Are Worried About Getting Bald
1. 
An uneven hairline
A Lot of men in their early ages might catch themselves wondering whether their hairline is receding or being mature. Maturing of the hairline is pretty normal, but receding is not quite common among young men. If you notice an uneven hairline while your hair is pulled back, this could be a major symptom of receding hairline, so watch out!
2. 
Your temples might start showing some skin.
Even though baldness can feel like it happened over a few weeks, the truth is it may take years. All you need to do is pay attention! If you notice that your hair is thinning around the temples, this may indicate that you might be shedding more hair than you are growing, and this is a noticeably clear hint that you have severe hair loss issues.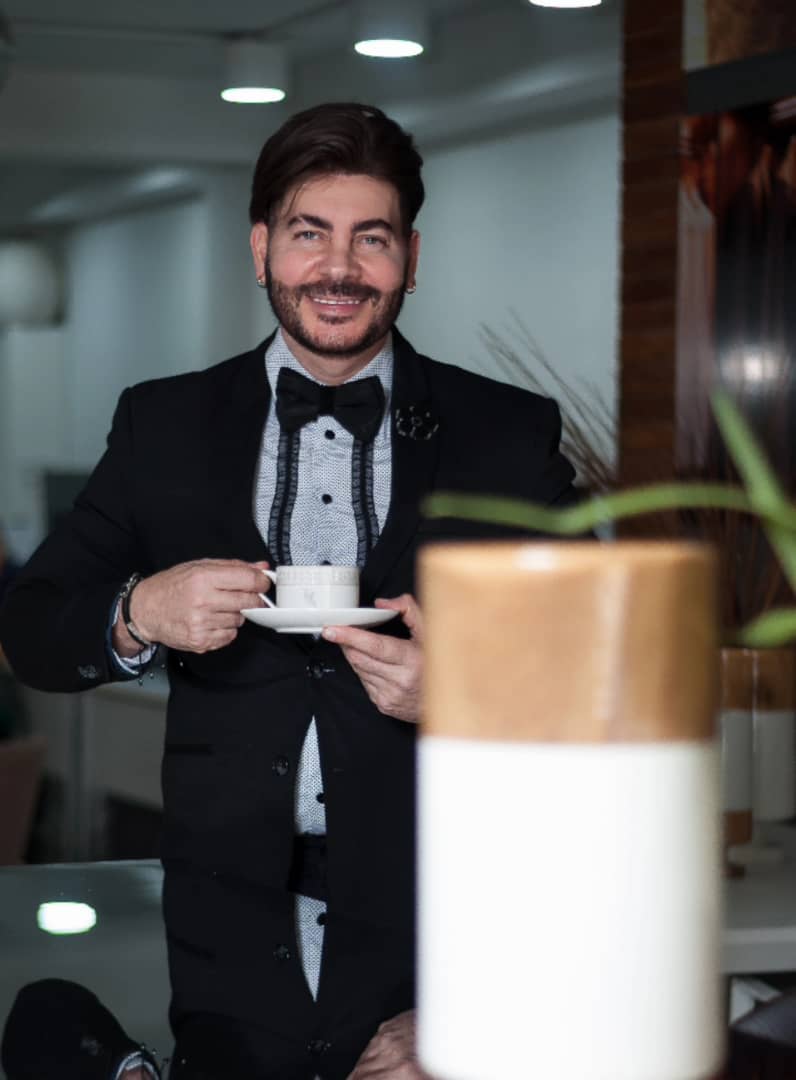 3. 
You notice an increase in hair fall.
A normal and healthy person sheds around 70 to 100 hair strands per day, and this hair is not very noticeable. So, the moment you start noticing your hair on the pillow, in the shower, on your favorite shirt, or on the floor, this is the exact time when you should consult a hair specialist to get examined.
No matter what age you are, everyone wants to look like the most good-looking person in every room. Even though some people might care about their appearance more than others, it still affects your interaction with your friends and colleagues. The first impression is the last, and if you don't look presentable, active, and trustworthy in the first meeting, you won't be taken seriously later either. And this is why hair replacement systems were introduced. The wigs and toupee offer a flawless and magical look that will give you the look of your dreams in just a few minutes! All you need to do is see a specialist and get a hair replacement system that suits your needs!
Hair Systems Best For Concealing Receded Hairline
In the old days, a lot of people had bad perceptions and opinions about hair systems and wigs because they didn't look real. It used to be pretty clear when someone was wearing a wig or hair system, but the time has changed now. Technological advancements and attention to detail have made it impossible to detect if someone has styled their natural hair or if they are wearing a hair system or a toupee. Non-invasive hair systems have now gotten so realistic and natural-looking that they cannot be detected even when looking at them from a remarkably close distance!
When it comes to invasive procedures, even if they work for you, there is no guarantee if it will give you enough hair on the hairline part, and hairline carries the whole structure and beauty of your face. The biggest reason why you should consider a hair system for concealing a receding hairline is that the manufacturers have been paying extreme attention to the hairline factor of wigs and toupees, and now, these hairlines look so natural that people who are wearing these systems sometimes forget that they are carrying a wig and not their natural hair.
Frontal Hairpiece:
Another amazing invention in the area of nonsurgical hair replacement systems is the frontal hairpiece. These hairpieces are specifically made for people who are struggling from receding hairlines and want a permanent cure. Frontal hairpieces are tailored with extreme attention to hair system hairline since it is the most crucial part if you want a realistic look.
Frontal hairpieces are smaller than usual wigs and are only used to cover the front area of your head. These hairpieces can specifically be especially useful to you if you are new to this and want a trail before you go for a full coverage one.
All you need to do is visit Lavividhair.com and browse through the extraordinarily realistic and comfortable hairpieces featured in the catalog. We promise not to leave you disappointed!
---