What Kind of People Will Choose Monofilament Men's Toupee
Views: 1184
When shopping for a wig, men have probably discovered monofilament men's toupee among their choices. Monofilament men's wigs, whose caps are constructed with a mesh, thin, nylon-like material named monofilament fabric (AKA "mono top wigs"). It is a section of natural or synthetic hair used to cover partial baldness or for fashion intentions. Just like a lace front wig, a monofilament feature means that each hair is tied to a soft lace material by hand. A monofilament crown, part, or top mimics the appearance of hair growth from the scalp and helps the wig look much more natural. The demand for men's wigs has now become higher among consumers on this planet. Wearers can choose straight, wavy, curly construction types of the hairpiece, and all kinds of styles are available for monofilament fake hair. Although typically associated with men, some women also use it to cover a partially exposed scalp or to lengthen existing hair. According to the findings online, over 75% of women or men find that men are more attractive if their haircut looks great on them. 
Achieving the most natural look with wigs
Healthy, Breathable, and Airy, these descriptions are always highly recommended when wearers are choosing hairpieces. Mono-filament tailored to suit every personality. Some of these headcovers can be heated, dyed, and curled which in turn protects the health and quality of your existing hair since it does not have to go through all those harsh treatments. Also, some wearers are looking for waterproof, easy clean men's monofilament fake hair due to their personal needs. No matter what your desires are, you can always put them on and try till you find the most suitable toupee that fits your head and your personality. Mono-filament allows wearers the versatility to change their part and style around at will. It is a great advantage for a more natural part hand-knotting makes the toupee more durable and less likely to break off or slide out from the toupee. The construction and weaving enable air to flow through and keep the cap cool for wearers, which helps them find wear it comfortable and breathable.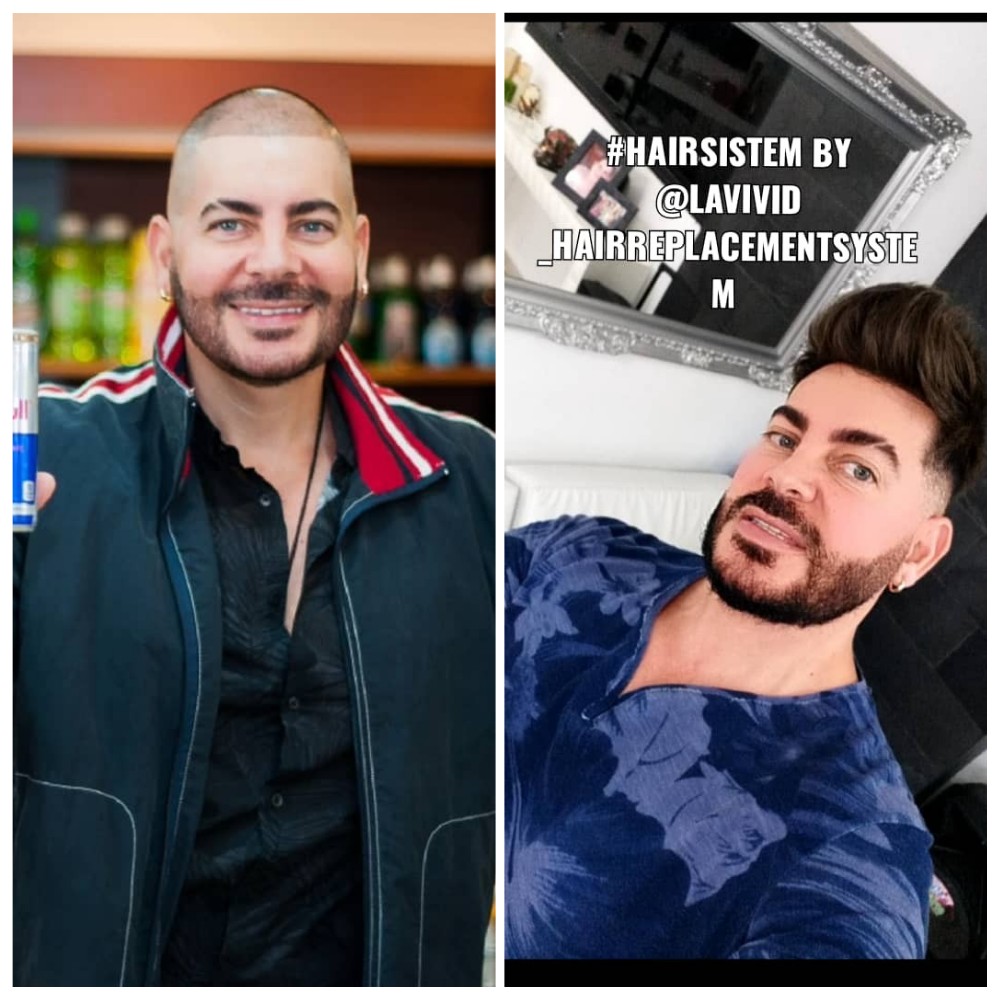 How to attach and maintain a monofilament men's toupee?
To some new wearers, they may find it hard to wear mono-filament at the first time. Here's some information that may be suggestive for you.
1. Before you apply the toupee tape, clean your head thoroughly and make it dry.
2. Attach the wig with toupee tape if there's any.
3. Adjust it into place and apply pressure to all the adhesive areas carefully.
4. We highly suggest you ask some pro to help if you are new to this.
Good maintenance can help your wig last a longer time. Below is small tips help you to maintain your wig and keep it bouncy.
1. Glue or liquid adhesive is recommended to attach the hair system on the scalp.
2. Do not soak your hairpieces in water for a long time.
3. Do not apply conditioner to the base of the toupee, leave-in condition is recommended also.
4. When the adhesive getting lose, remove the hairpieces and have them thoroughly clean and reattach.
5. If you are done using it, keep them dry in a well-stored place. 
Disadvantages of mono top wigs
Indeed, one man's meat is another man's poison. The most advantage of mono top wigs can also be a disadvantage. While many wearers appreciate the thinner hair volume of monofilament fake hair due to its lightweight, some wearers want their hair with more volume. So compared with other types of wigs, mono top wigs may not help you to build your hair volume. If you want to increase your hair's height or volume, monofilament wigs may not be the best choice for you. 
If you are looking for a good deal on monofilament men's toupee no matter for yourself or want to give it as a gift, you can explore a wide range of the best monofilament men's wigs on Lavividhair to find one that suits you! Restore your confidence with any of the realistic and luxurious. Check https://www.lavividhair.com/blog for more details! 
---