New Arrivel LaVivid Travis -- with dark-rooted color
Views: 585
We've received many messages from our customers saying that they are interested in our dark-rooted hair systems, but they don't know where to start and how to get started. Sometimes they just send us some pics they found on social media, and ask us if this is doable. or some customers are born with asymmetrical colors and want to know if these colors can be duplicated.
Now we have Travis available. LaVivid Travis is a dark-rooted platinum-blonde color hair unit. The root color is #5 cool toned brown and the hair is 613 platinum blonde. Dark-rooted blonde hair is super fashionable and it is a trendy expression of individuality. The Travis hair system uses the most advanced C-through bio-skin base and it is transparent and soft and it has a dull finish appearance. It comes with 90% density and 6'', which means it can be styled to any hairstyle you like.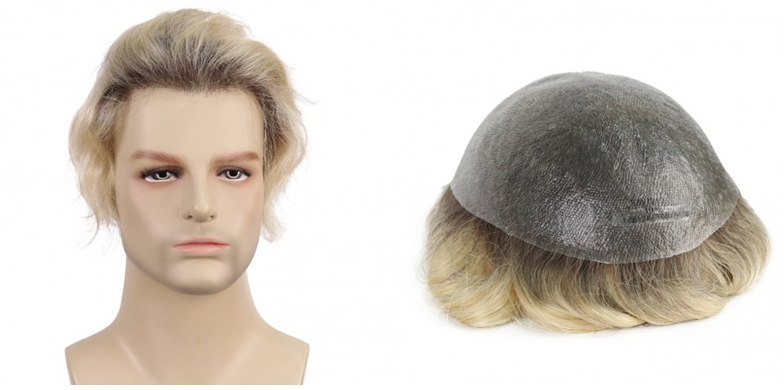 If this color doesn't match your bio hair or doesn't fit you, we are able to customize this pattern as well, which is dark roots with any color you like. There are also several hair textures as options. The percentage of Remy Human hair or Synthetic hair is adjustable. You can go for single hair texture or mixed. Wave/curls, hair length, density, base material, etc. can be personalized as well. 
Blond colors with dark roots are very popular right now. People wear hair systems/wigs not just for covering baldness but to achieve a more fashionable style regarding hair, life, and attitude.  
Find more posts about Travis:
A DARK ROOTED PLATINUM BLONDE HAIR SYSTEM? OMG! THIS CANNOT BE TRUE!
---