How to Choose the Best Medicine for Male Pattern Baldness?
Views: 1511
If you've been searching for a long time for the best medicine for male pattern baldness, then your search ends here. In this article, you'll find, not just one, but several treatments for male pattern baldness. This condition, for those not familiar with it, is called as such because it's a form of baldness that forms a pattern. A person suffering from it will first start to lose hair above both temples and then the baldness will just grow from there. And despite its name, it can also affect women. If you have this condition, you should not feel desperate because several effective treatments are available to you. And if you think the only hope for you is a medical one, think again. In fact, experts don't recommend a medical solution to the condition because it's mainly a cosmetic problem. 
Change your hairstyle
You can actually hide your bald spot by changing your hairstyle. Many people who are suffering from male pattern baldness hide their bald spots with the right haircut. You may need to ask your hairstylist for a creative shot that would make your thin hair fuller. This is probably the easiest solution to male pattern baldness, and also one of the cheapest. The only problem with this is that you may find yourself stuck with the same hairstyle for a long time. So you can ask your hairstylist if he or she can come up with new hairstyles. But you need to remind him/her of your goal and that is to be able to cover your bald spot effectively.
Wigs 
Another option for people who are suffering from male pattern baldness is to wear wigs. There's a stigma towards wearing wigs and this is why many people try to avoid it. And even those who are wearing wigs are not particularly proud of it. But that is because wigs in the past are produced poorly and it's obvious if people wear them. But the wig has evolved greatly through the years. Wigs now are more naturally-looking than before. You'll be hard-pressed to tell whether a person is wearing a wig or not. A wig can definitely cover your bald spot and even receding hairlines. Even if you're completely bald, wearing a wig can help solve your problem. Wigs also come in different styles, textures, and even colors. There are also professional wig stylists who can help you get a wig that will look more natural and appropriate for you.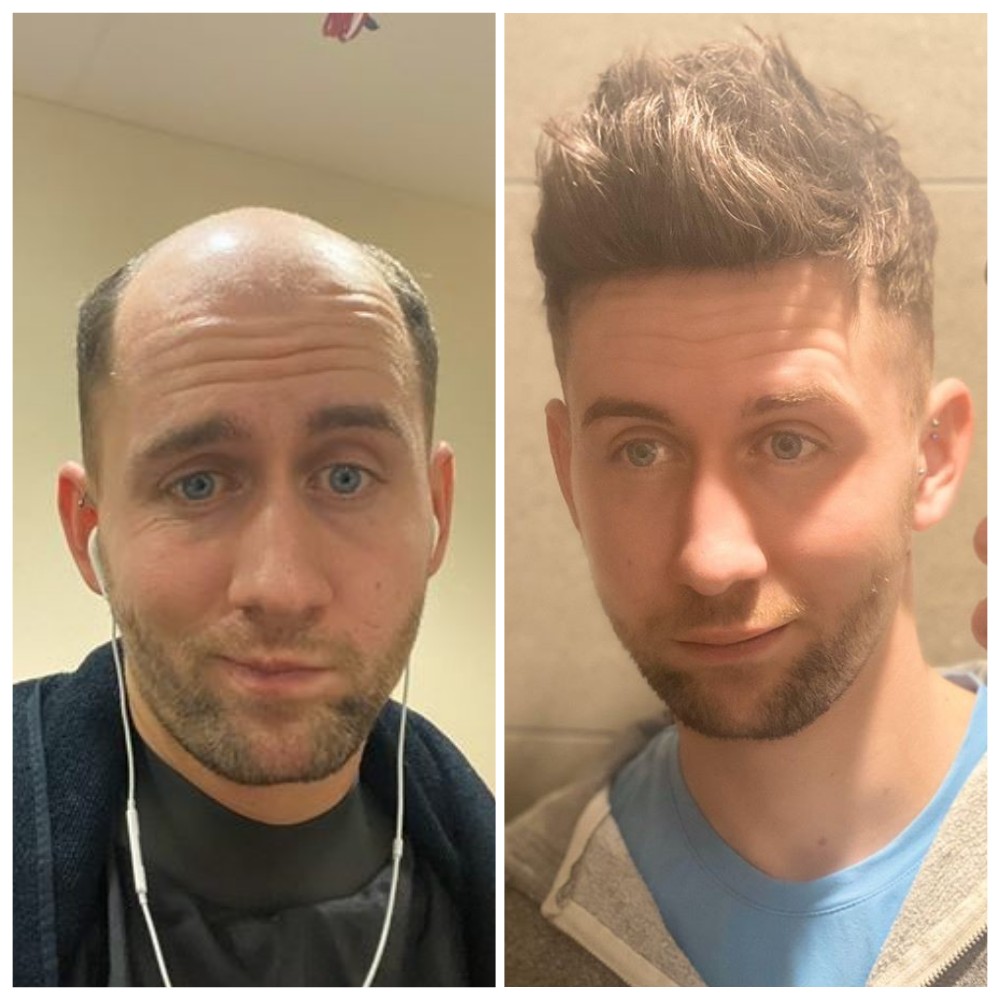 Minoxidil 
If you've been looking for a solution to your male pattern baldness for quite some time now then you've probably come across minoxidil already. The popular brand name for minoxidil is Rogaine. It is a topical solution that can help solve hair loss. What the drug does is that it slows down hair loss by stimulating hair follicles to grow new hair. Many have testified to the effectiveness of this topical medicine. But one of the things that you need to know about this drug is that it doesn't provide instant relief. You can only see the benefits of the drug after several months of regular use. When you stop using the medication, you may suffer from hair loss once again.
Weaves 
Weaves are just like wigs. The only difference is that weaves are sewn into your natural hair. So this solution will not work for people who are already completely bald. You must have some hair left for it to work. This method is also for people who are looking for a more permanent solution to the problem of hair loss. And because it's a permanent solution, you need to choose your weave well. Another benefit of wearing weaves is that they stay on, even if you are active. With a weave, you can run, swim, and shower with confidence knowing that the weave will not come off, unlike regular wigs. However, weaves need to be readjusted when new hair grows. Also, the sewing process can damage your remaining natural hair.
Now that you know your options for the best medicine for male pattern baldness, you can now make a more informed choice. Each of the solutions above has its own advantages and disadvantages. So it's up to you to weigh which one will give you more benefits.
---