How to Improve Your Face Value by Popular Men's Hair System Styles?
Views: 1921
Men's hair system styles are a vital component of men's wigs. Having a good-looking hair system style is very important, which can directly improve your face value. So what are the recent popular hair system styles? We have found out several popular ones for you. Pick your favorite hairstyle!
People in different countries have different characteristics and personalities. So, this requires personalized customization to meet the personalized needs of different consumers. The best state of the hair system must fit the buyer's own hairstyle, which is also a necessary prerequisite. In the following parts, we will introduce to you some hairstyles that are popular in western countries and eastern countries.
Popular men's hair system styles in western countries
Under Cut is one of the hottest hairstyles at the present. The bottom of your hair is shaved very short while the top of your hair is long. You can have your hair curled, which looks super cool and handsome! This kind of hairstyle is suitable for any man. It looks natural and spirited.
Man Bun is a very overbearing hairstyle. It is a challenge for men. If your hair is enough long, you are very suitable for Man Bun. You need to tie up all your hair back and show your forehead. This kind of hairstyle is very artistic and captivating. It can extend the lines of your face and make your chin more visible.
Pompadour is characterized by less hair on both sides, while the middle part of your hair is longer and the whole hair is combed successively. Your hair needs a certain thickness to create a fluffy hairstyle on both sides. This hairstyle is popular among men around 1950, including King of Rock Elvis Presley. This kind of hairstyle can become a sharp weapon to improve your image.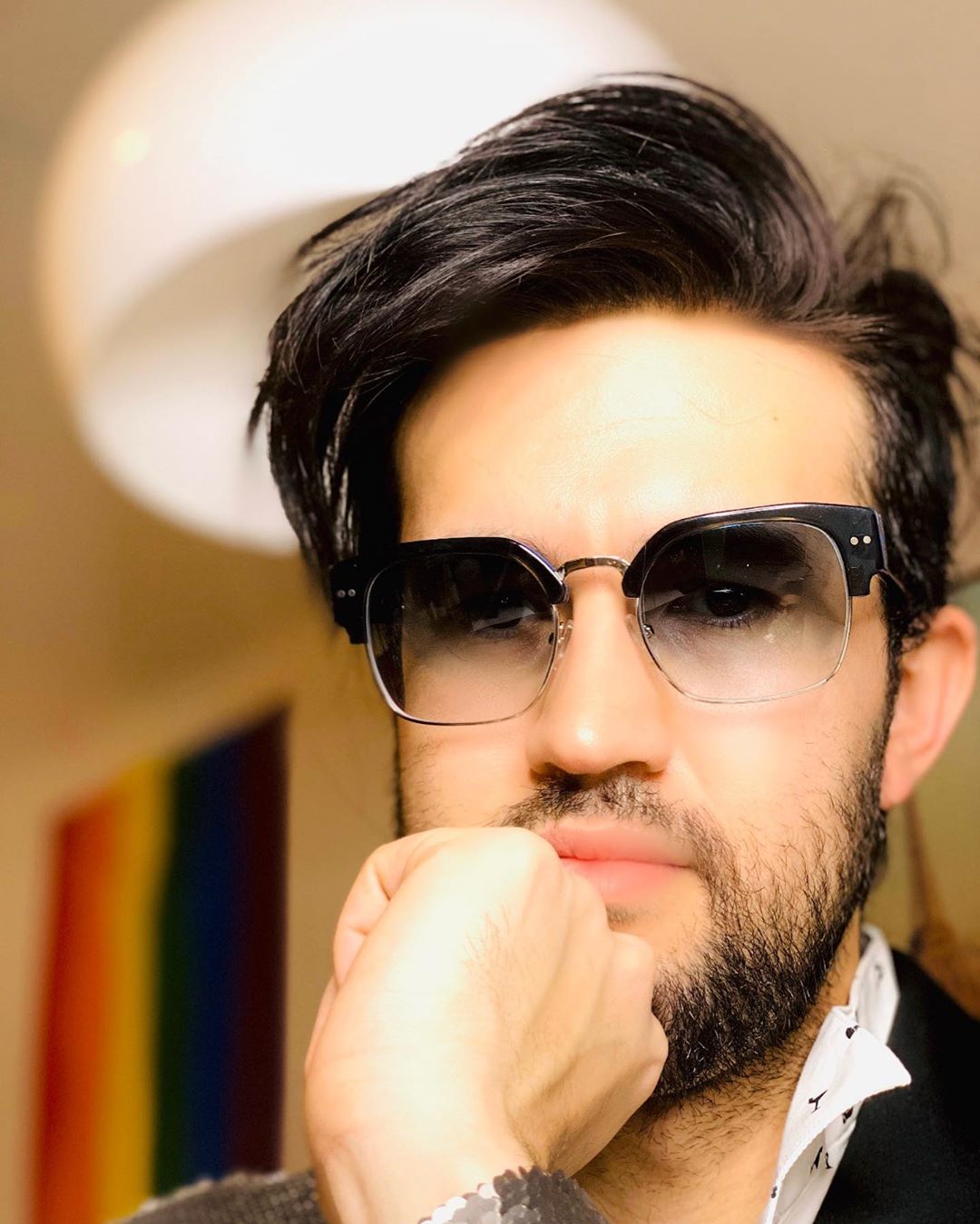 Many people also like to have their hair cut into irregular short hair. The fluffy oblique hair can add a feeling of laziness. This kind of short hair looks a bit messy but very natural. European and American men are the most suitable for this hairstyle because their facial features are very three-dimensional.
The above is some of the popular hair system styles in western countries. From the above, we can see that many men like to have short hair or comb their hair up. These hairstyles will leave people an impression of being very energetic and handsome!
Popular men's hair system styles in eastern countries
In recent years, TV actors and movie stars in eastern countries like to have long hair, so men with long hair have become very popular. This kind of hairstyle is a little difficult to take care of, but if you wear a hair system, you don't need to worry about that, it will save you a lot of time to take care of.
The side part hairstyle can decorate your face. It is a very traditional and fashionable men's hairstyle in western countries. There are many types. If you want to give a clean impression, you can choose a shorter side part, which is mature and suitable for formal occasions. If you want to follow the trend in fashion, you can curl your hair, which will add artistic charm.
Many fashion models in eastern countries are keen on the angular fringe style, which is characterized by long hair on the forehead with a certain angle. People can not see the hairline. This kind of hair system looks very fashionable and handsome,  which is especially suitable for round-faced men.
Shock style is also favored by a lot of youngsters in western countries. It also has a lot of different styles, such as shock with short bangs above the eyebrow. This kind of hair system is a little bit like a pothead style, which can leave a cute and young impression. This hairstyle also gives a feeling of simple casual taste.
The above is some of the popular men's hair system styles in western and eastern countries. We can see in many cases that a good hair system style can greatly improve a person's face value. Different men have different tastes. Do you find your own favorite one? You can take a bold try. Maybe there will be a surprise waiting for you!
---