Choose the Professional Mens Wigs for Your Hair Loss
Views: 1002
Whether you choose to wear hair systems and wigs because you no longer want people to notice your thinning hair and a receding hairline or just want a funky and new look, everyone who wears wigs wants them to look real as possible. 
If you are relatively new at wearing wigs and toupees, you probably have a fear of people finding out that you are wearing hairpieces, and you are not the only person to feel this way. Thoughts like "people are staring" or "they're probably talking about me" is quite common among people who have just started, but if you invest in professional men's wigs, you will feel way more comfortable carrying the hairpiece on your head since these hair systems are carefully tailored to provide you comfort and a high level of naturalism. 
Everyone might have an entirely different reason for wearing a toupee or wig, but the most important thing to remember is to be confident in yourself and not overthink about what people are going to say because not everyone is looking at you with a microscopic eye. Nonetheless, it is essential to find the perfect fit for yourself so that you can spend your day conveniently and without worrying about what people are thinking about you.
How to Make Professional Wigs More Customized To Enhance Your Looks
Even though investing in good quality and standardized hairpiece is especially important, there are a few things that can turn your hairpiece into a more professional and natural one. 
Pay Attention to The Hairstyle
When it comes to good quality hair systems wigs and toupees, it doesn't just end on elevated comfort level and ease of use. Once you have gotten the system, it is also essential to figure out a hairstyle that would not just go with the shape of your face but also complement your hairpiece's structure. 
If you want a unique hairstyle, it would be more preferable if you look for that particular hair system style rather than getting an off the shelf one and then cutting it since it might not give you the same look you want to go for. 
Importance Of Choosing The Right Products For Your Hair System
Usually, men tend to go for rather short hairpieces. This makes it especially important what products and procedures you are choosing to fix the wig on the top of your scalp. You need to decide if you are going for a long term solution or you want to take your hairpiece off every day because the adhesive's strength varies according to this factor. 
If you sweat a lot or your daily lifestyle involves activities like swimming, it is essential to keep this in mind as well before you invest in this cause. You cannot just go and look for a high-quality wig that will magically look like your natural hair, but still, it is quite easy to make it seem real just by paying attention to these minute details.
Material for Hair Pieces
In this era of amazing inventions and technologies, you can find a wide range of different products and materials that are now being used in the manufacturing of hair systems, toupees, and wigs. But if we divide these categories, the two most prominent kinds of hair systems will be synthetic hair systems and human hair systems. 
The synthetic hairpieces use synthetic material like polymer, while on the other hand, human hair wigs and toupees use donated hair from all around the world. Before you decide for yourself, it is important to acknowledge and understand your needs properly. Synthetic hair systems can be less costly and more durable, but it takes a bit of effort to make them look realistic. Human hair wigs, being more costly and natural, can be less durable and require high maintenance and care.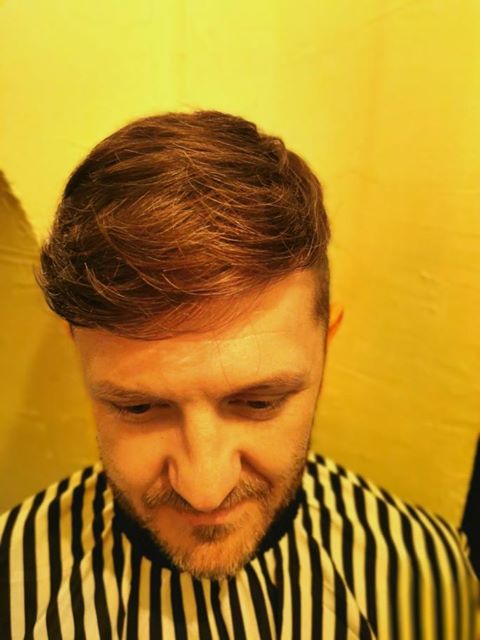 Hair Systems Make You Feel Good About Yourself!
One of the most beneficial things about hair systems is how greatly it can enhance your appearance and personality at the same time. It is obvious that when you feel good about yourself, you are noticed and appreciated by other people as well. In today's high competition, when everyone is in a race, your loss of self-esteem could be the main factor why you feel like you are not fitting in and can be one of the biggest reasons you don't feel good about yourself. 
When you go on the internet, you might find many rumors and myths circling the fact that wigs can look fake, but the truth is that hair replacement systems are one of the best and most effective solutions for hair loss right now. 
Hair Systems Let You Explore Your Choices!
It is obvious that everyone feels very deeply about their hair, and it can be a sensitive topic for many people. It can be stressful to go for a new look, but hair replacement systems allow you to explore your choices. It means that you can try out different hairpieces before you settle for the one that you want! You can alter it, change the color, or just completely go for the new one as well! 
The best place to find professional men's wigs is Lavivid and, all you need to do is visit the website and find out the one that will make you look the best you have ever looked! You just need to believe in yourself and get ready to start a new life with a head full of hair!
---