Rock the Look of A Blue Wig – LaVivid Azriel Men's Wig
Views: 1112
Fun hair colors for men have become more and more popular. From low-key highlights to bold colors, fun colored hair is everywhere!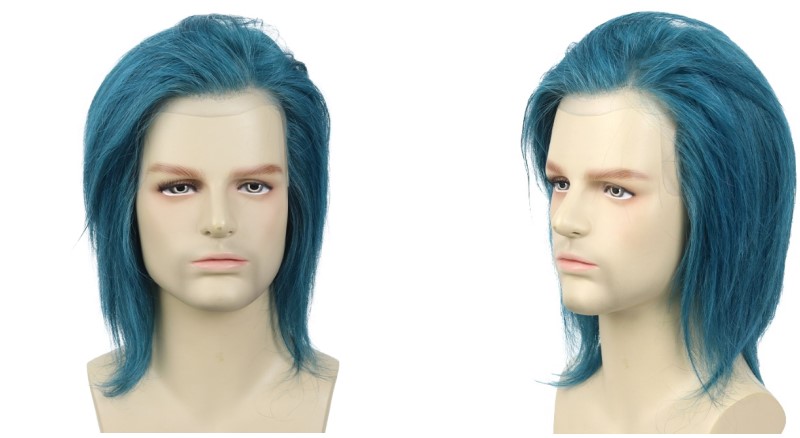 What makes this wig special?
Human hair: Human hair makes it possible for you to style it freely and allows the hair to flow just like your natural hair does. Most colors use human hair, synthetic hair is only used when there is less than 50% of gray in the hair. For example, in color 1B20, 20% of the hair is gray so synthetic hair is used. If the wig has more than 50% gray, human hair will be used.
Fun Colors: No matter what color you want - blue, pink, purple, burgundy, highlights, or rooted, we can make it happen with real human hair! 
No restriction on styling: This wig is 100% hand-made, which means you can have a faded haircut with this wig without any problems. The shortest length you can cut this wig is 1''.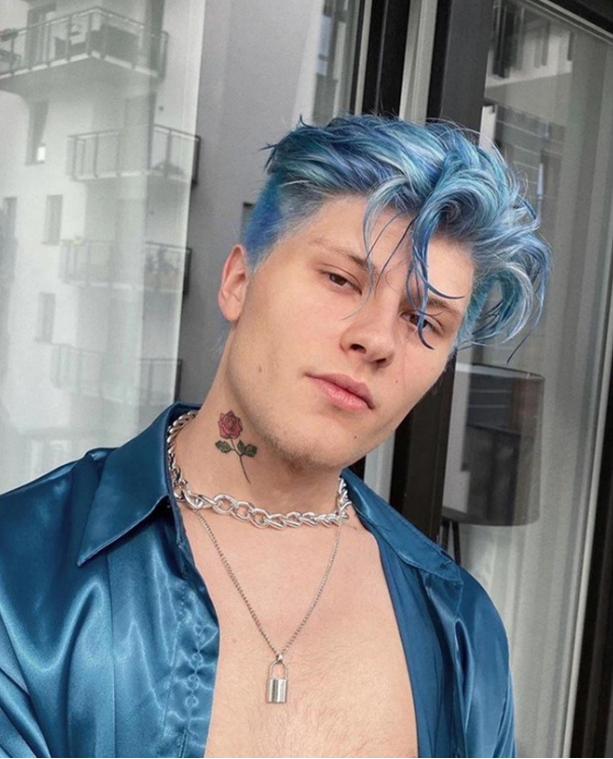 Unique base structure: 
This wig has 0.06-0.08mm of poly skin for an undetectable hairline, secure fit, and an extremely comfortable feel. The lace top offers breathability while also allowing you to part the hair freely. The lace back also gives more breathability and the 0.08mm PU keeps the wig securely in place. Anti-slip silicone-lined ear tabs plus the bendable wire, offers a much more secure fit and will save you from using adhesives. 
How to determine my wig size?
Please follow the chart below to measure your head size to see which category you fall into.
Custom Made:
Please kindly note that all full cap wigs are custom made. So you can let us know the hair color, size, density, length, curl pattern, etc and we will provide a quote accordingly. Our contact is support@lavividhair.com.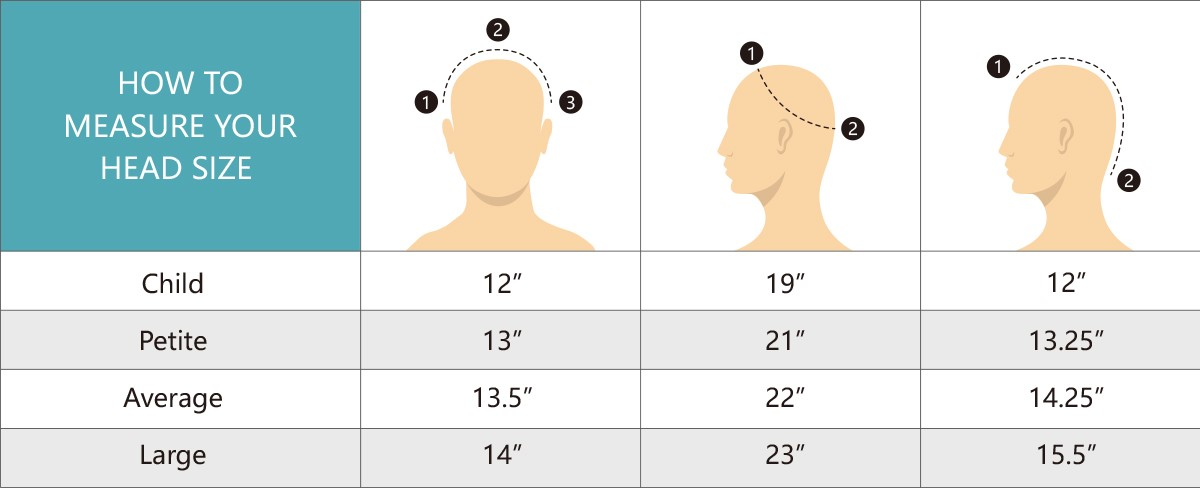 Here is a chart showing you how to do a detailed measurement for placing an order for a full cap wig. 

---