Sam's Experience with LaVivid Lace Wig
Views: 1449
Sam is from Los Angeles, California. Sam's hair started to fall out when he was 25 years old, and he became completely bald in his 30s. He tried medicines and other hair loss treatments, but none of them worked. He really wanted to have hair again. 
Then he connected with LaVivid Hair in July 2021, and LaVivid Hair provided a non-surgical solution with a full cap wig. He had never used a hair system or a wig before, and he was not sure whether this would work for him, but he decided to give it a try.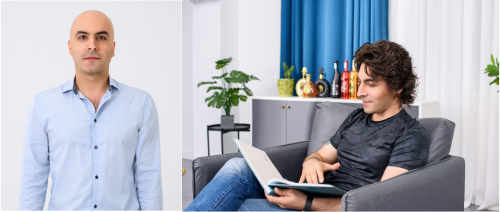 Sam came to LaVivid's office and LaVivid's stylist made a head mold for him. They also assist Sam to pick a suitable wig base. Sam is very active and he works out a lot, so they suggest a breathable base for this wig. So they picked the below base with lace in the middle and back, PU around perimeter and across the top, and then lace for the front hairline. With this base, the hairline is natural and it is quite breathable allowing the scalp to breathe.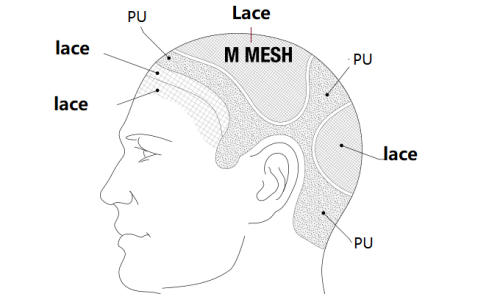 LaVivid told Sam that the production of the wig will take around 2 months and Sam can come back to LaVivid's office to get the wig installed, cut and styled. 
LaVivid contacted Sam on September 1st, and asked Sam to come. Sam showed up and LaVivid's stylist cleaned his head and started the installation process. 

The installation process took around one hour and Sam can enjoy his look with hair. 

'When I first came here, I didn't believe it's going to work for me. I wouldn't work for me. That's what I thought. But now when I see it, when I look myself in the mirror, I love it. It looks amazing! It feels like my real hair. I look 10 years younger! I am really happy with the final result. It is very easy and swift process. If you are bald as me, I highly suggest you give it a try' Sam said.
---