Do You Know the Secrets behind Black Men Toupee Hair Pieces?
Views: 1696
About black men toupee hair pieces, we would like to share with you some information like how to opt for an ideal hair replacement system for black men and how to maintain the system with a curly hairstyle. We hope the information can help you to buy a satisfying toupee for men. 
Hair toupees bring convenience to the life of people having the problem of baldness, particularly in the crown areas. Nowadays, we can see plenty of hair replacements of different making materials, styles, and colors. As techniques advance, those hair toupees look realistic and natural. There are also Afro-styled hair units designed for black people that suit their needs.
The black men toupee hair pieces are usually curly with clear features. The same as other types of toupees, the Afro-toupee can also give undetectable look to consumers. All over the world, many black people are wearing products to cover baldness. 
Tips on choosing a proper hair replacement system for black men
Decide budget
The prices of the products vary, ranging from 100 US dollars to over a thousand dollars. You need to first figure how much money you prepare to buy a hair toupee. Some are expensive but do not necessarily meet your needs. To buy the right hair system within your budget, you need to know the differences between each type of hair system. 
Choose a suitable hair base
For a hair base that directly touches customers' scalp, it is important to choose a base that your skin is not sensitive to. Also, the hair base decides the product belongs to which category. If you have sensitive skin, the lace or silk hair systems can be a better choice because they attach importance to a comfortable wearing experience. 
If you want a long-lasting product, mono, thin skin and silk ones can all be your choices. Lace hair units feature high breathability and airy wearing feeling while the poly system can give you a more realistic look with longer longevity. Silk hair base, the most expensive one, renders the best performance both in terms of appearance and wearing experience.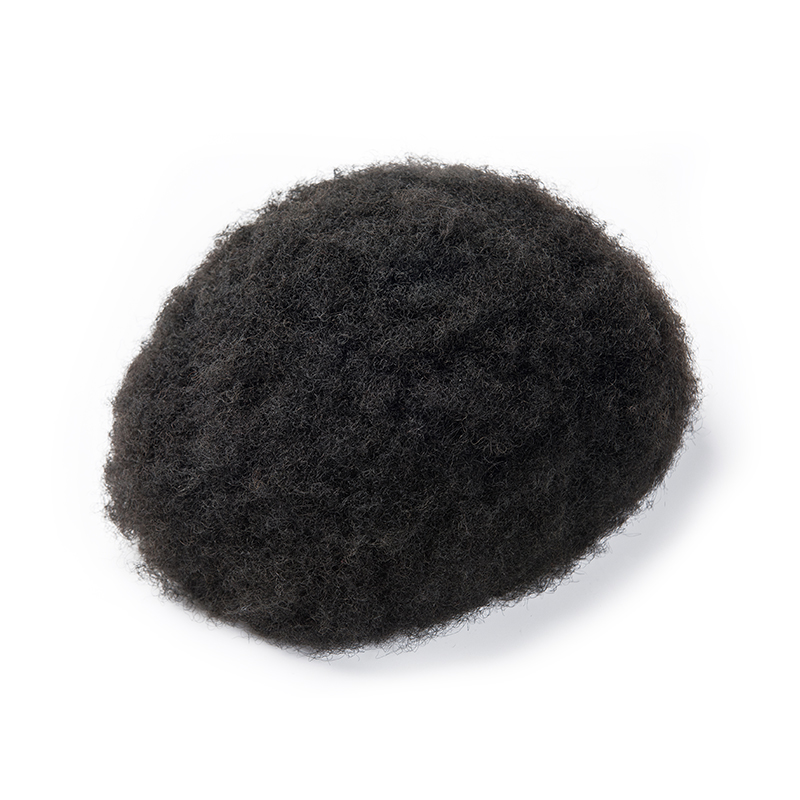 As for the monofilament base hair system, it is the most durable one, lasting 8-12 months. It is suggested to buy the hair system on the combination of two or more materials, which can improve the performance of the product. For example, a full lace base hair unit can only last 2-3 months. If the thin skin perimeter is attached to the base, its life span will be prolonged. 
Choose human hair
A hairpiece can be made of real human hair or synthetic hair. These two sorts of hair have their respective advantages, but as part of hair toupees for men, the real hair is better. Real hair hairpieces are more versatile and good-looking. It also touches better, more durable than synthetic hair. 
Choose the right hair size
The right hair base size matters much. If the hair base doesn't fit you, it cannot work at all. Do not choose the base too tight or too loose. Otherwise, it may cause discomfort or slip off from the head. Buy a hair system with the right size is not easy. 
Here, we recommend products from Lavivid. The hair bases of some products are cuttable. You can order a pre-cut service or cut it by yourself so that you can make sure that the hair base fits you. 
Tips on black men toupee hair pieces maintenance
Most Afro hair replacements are curly, thus easy to tangle. Using a comb is hard to detangle those knots. You can use fingers to unravel the knots gently before washing the hairpiece. 
Use shampoo to give nutrients to the product and keep it shiny. Once or twice a week is enough. Using the right hair conditioners and shampoo are also the key to protecting hairpieces. Besides, avoid using a hairdryer to blow the product, particularly at high temperatures. 
To sum up
To buy black men toupee hair pieces, you can shop around the major shopping websites like Walmart. The prices of products online will be lower than those in the offline store. If you are afraid of the product size does not fit you, you can also buy in professional salons where they also provide the service of the application.
---