Should I Get a Hair System?
Views: 400
The Receding hairline or visible scalp patches sometimes make you lose confidence in front of your family, friends, and others. It is one of the most overbearing things on your mind when you step out every single day. The question is asked to yourself every day and night: should you do something about it? What are the alternatives? What are reasonable options, and should I get a hair system? 
In this technology world, everything is updated day by day. The field of Trichologists is so accessible and offers you considerable variety in the solution like never before. The most demanding and affordable option for receding hairline and bald patches is "hair replacement systems." This is famous worldwide, and people get hassle-free and quickly. 
What Is The Hair Replacement System?
It's an advanced way to get your hair back as quickly as you want. A hair system comes in the form of a hair patch, hairpiece, or toupee having synthetic or high-quality hair on a thin base. This is a trusted and tested way that will never damage existing hairs and leave your scalp breathable and healthy. Below we will discuss all the advantages or disadvantages of the hair system and why you should get this? 
Type Of Hair Replacement System:
The hair replacement system comes in two forms: the hair transplant, and the hair system, also known as a surgical or non-surgical hair replacement system. The non-surgical hair replacement system is the safest and quick way, while the surgical is the time taking way, and you need surgery and medicine. However, the non-surgical is preferred mainly by everyone, and It should be customized for your hair and scalp condition. 
So, why should you get a hair system instead of other alternatives? 
When you decide to go with the non-surgical hair replacement system, then never panic about the hair system. It's incredibly useful and safest, transforming how you look and feel. It is the only way to get the perfect hair system according to your natural hair color and textures. The perfect hair system suits your needs according to your lifestyle. You can achieve your life goal without hesitation in front of people.
Hair System Material 
The hair system comes in two types: synthetic and human hairs and hand-woven onto a base material ( laces, skin, monofilament ) that is then affixed on the specific head areas using skin-friendly adhesive, tape or clips. Basically, it is designed to make it undetectable and can wear quickly whenever you want. 
The best Hair Systems are constructed on the particular base material ( Swiss Lace derma base) using natural human hair and affixed using base, clip, or glue during application. It's suitable for both a hair patch or a complete hair system customized on demand according to your head circumference, hair color, density, face structure, and textures. It is designed to fit you perfectly; thus, the hair system is absolutely safest, natural, and completely undetectable.
Both men and women can get this solution. No medicine, surgery, or 'recovery' is involved in this process, and it does not restrict lifestyle in any manner. It's the best solution for alopecia and cancer patients undergoing radiotherapy too. It helps fight your diseases with confidence and stay positive. 
Misconception About Hair System 
Unfortunately, given the rising popularity of hair replacement systems, sometimes people think about some misconceptions. So here, we will essentially clarify the matter.
They Are The Same as Wigs__ it's fairly different. They clearly state that Hair Replacement Systems are NOT the same as wigs. The hair system is breathable, custom-made, has a thin skin base, and has low to no visibility to the naked eye. On the other hand, the traditional wig comes in a standard size that fits everyone. Even a wig has bulky, heavy base material, which is not breathable and causes itchiness and sweating.  
Not Convenient __  Another misconception is that the hair system needs to be removed while sleeping, showering, swimming, working out, or going out in the sun every time. This fact is true for a wig, not for the hair system. A hair system is more convenient and comfortable every day. You can do anything while wearing a hair system. A human wig with Swiss lace material looks natural, like real human hair. They are hygienic and comfortable all day and night. They are also applied for permanent scars on the scalp. Otherwise, the wig needs to be removed, and not breathable. You may have face skin rashes and an itchy scalp if you wear a full head wig all day. A wig will fall out while swimming and sleeping.
High Maintenance And Difficult to Handle__ The Hair System required less maintenance as compared to a wig. This is very easy to clean and easy to carry. At the same time, the wig needs regular maintenance and cleaning because sometimes low-quality wigs are not hygiene. All the misconceptions about the hair system can damage existing hairs and the scalp. It's wrong, they have proven their benefits, and there is no record of the customer complaining on any site.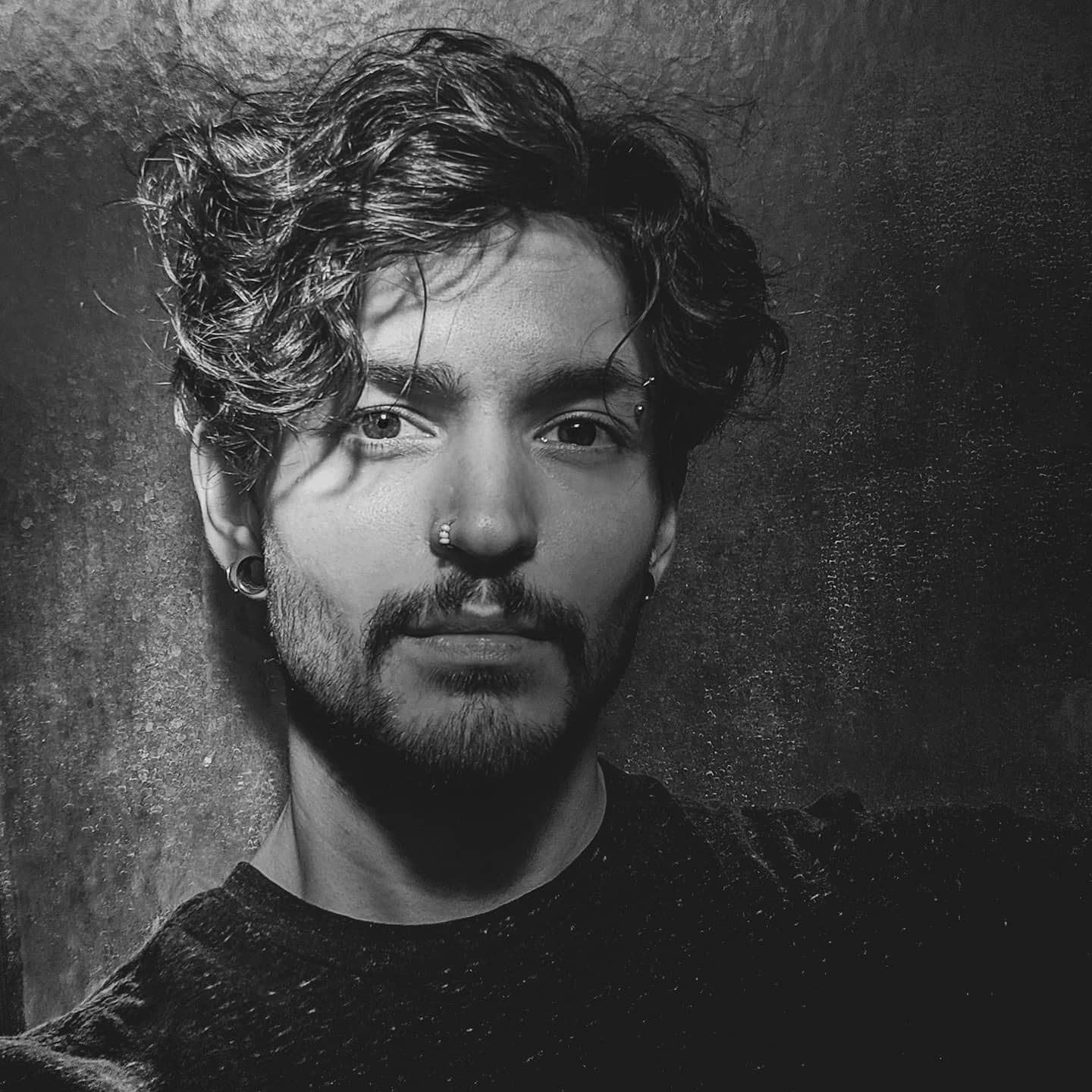 Can I Exercise or Swim With a Hair System On?
Once you decide to wear a hair system, we suggest you wait 48 to 72 hours for perfect application and strong bond and avoid any exercise or swimming. Because your body temperature needs to cool after 48 hours, you will be able to do anything: swimming, any type of exercise that involves your body releasing excessive sweat, or an increase in your temperature. 
In addition, Swimming is also not an issue. The chlorine amount in water can damage your hair system and decrease the lifespan of the hair system, so, in that case, we recommend wearing a hat or scarf while swimming for further protection. 
Will The Hair System Fall Off?
No, never a hair system falls off in any condition, whether you have light or severe baldness. Still, you can be assured that it will not come off completely if it slightly lifts during heavy exercise or other activities. Don't be worried. This situation is a few cases mainly if the hair system fixes the position, it will never fall out entirely. 
How Long Does the Hair System Last?
The most renowned hair systems made of poly and lace materials each offer different longevity. However, poly hair systems can last approximately 3 to 6 months, while lace hair systems last between 6 and 12 months. In the end, the longevity of anything depends on how you treat it. 
Benefits Of the Hair System
The hair system offers many unmatchable and favorable benefits for men or women. Let's know them.
➢Instant result without wasting time. 

➢Without hurting the scalp hair system ( hair patch, extensions, hair pieces, or toupee ) can apply smoothly and quickly. 

➢Detachable while sleeping

➢Natural looking hairline 

➢Flawless hairs carry any style. 

➢Low-cost, high-quality non-surgical restoration

➢Do not require further sessions.

➢It gives complete confidence that they are spending money on getting the exact thing they wished for.

➢Best For Men and Women whether they are older or younger. 

➢There are multiple hair textures, hair length, hair curliness, and hair waviness from which one can easily use. 

➢Do not feel pain or swelling. It's Hassle free solution. 

➢Best for light and severe baldness 

➢Best a suitable option for alopecia or cancer patients.

➢It does not cause any internal or external risk. Unlike surgical methods, there is a risk of infection and surgery failure. 
Things That Can Increase The Lifespan of the Hair System:
So, here we have listed some helpful tips that can increase the lifespan of the hair system. 
★Keep It Away from Heat ( sunlight or heating elements like straightener, curler, or dryer)

★Use Satin or Silk Pillowcase that may be helpful to avoid friction between hair and pillow fabric that makes hair dry out.

★Don't Apply Too Much Product ( avoid using chemical hair care products that can ruin the hair because they have alcohol). 

★Avoided brushing in wet hairs. Do brush gently if brushing more frequently can lead to hair fall.

★Don't Shampoo Too Much. That can make the hair brittle. We suggest shampooing once or twice a week. 

★Avoid swimming because the chlorine involved in water can frizz and damage hairs frequently.
---