How to Maintain A Hair Piece for Men?
Views: 1688
A hair piece for men is an essential piece of equipment for people who has the problem of alopecia and baldness. Before their purchasing, they have to know what a hairpiece and how to choose suitable ones. What's more, after wearing it, they need to know how to do their maintenance.
If you intend to wear it for a long time, according to the material, it is not recommended to buy high-temperature chemical fabric hairpieces. Although it is cheap, it is not cost-effective. It is recommended to buy real human hair, which looks real and can also be trimmed.
Technically speaking, it is divided into a mechanism, hand knitting, and hand spinning, and the difference can be seen at a glance. Hand spinning is currently the best in wigs, and it looks really like one's scalp.
According to the hair loss area, the hair replacement system can be selected for general hair loss on the top of the head, and the toupee with the corresponding area can be selected according to the hair loss area.
Hairpieces come with a windproof BB clip, which can be clipped on her hair to prevent it from falling off, without shaving. If the hair loss area is not very large, you can choose a hair replacement patch.
If the amount of hair on the head is particularly small, you can choose a wig. Now the inner network of the headgear is very breathable and sterile, with an adjusting buckle, which can be adjusted according to the size of your head.
The best suggestion is after you take a hairpiece back home, first check whether the size and quality can meet your satisfaction or not, and then wear it to the barber's shop to trim it according to your face shape. That is the perfect hairpiece then! After all, it's more accurate to cut, and it looks better when trimming it well!
1. A hair piece for men can be washed with cold water or warm water. When washing, it will be OK with ordinary shampoo, which can be combined with ordinary conditioner.
2. Try not to use a hairdryer when you wash your hairpiece, and never blow it dry with high-temperature wind! The hairpiece can only be dried with cold wind! Use a dry towel to gently absorb the excess moisture on the hairpiece and put it in a ventilated place to avoid damage to the hairpiece caused by direct sunlight.
3. Don't comb your hairpiece immediately after washing. You should comb your hairpiece after it is dry.
4. When making COS, to make more styling, you can spray hair styling agents such as water and hair wax on the hairpiece, but this will make the wig sticky, so you must clean the wig after using it.
5. Comb is not used for curly hair, and it's ok to tidy up the curly place by hand after taking it well.
6. When you comb a long hairpiece, you should divide it into several sections and comb it from bottom to top. It must be light and patient.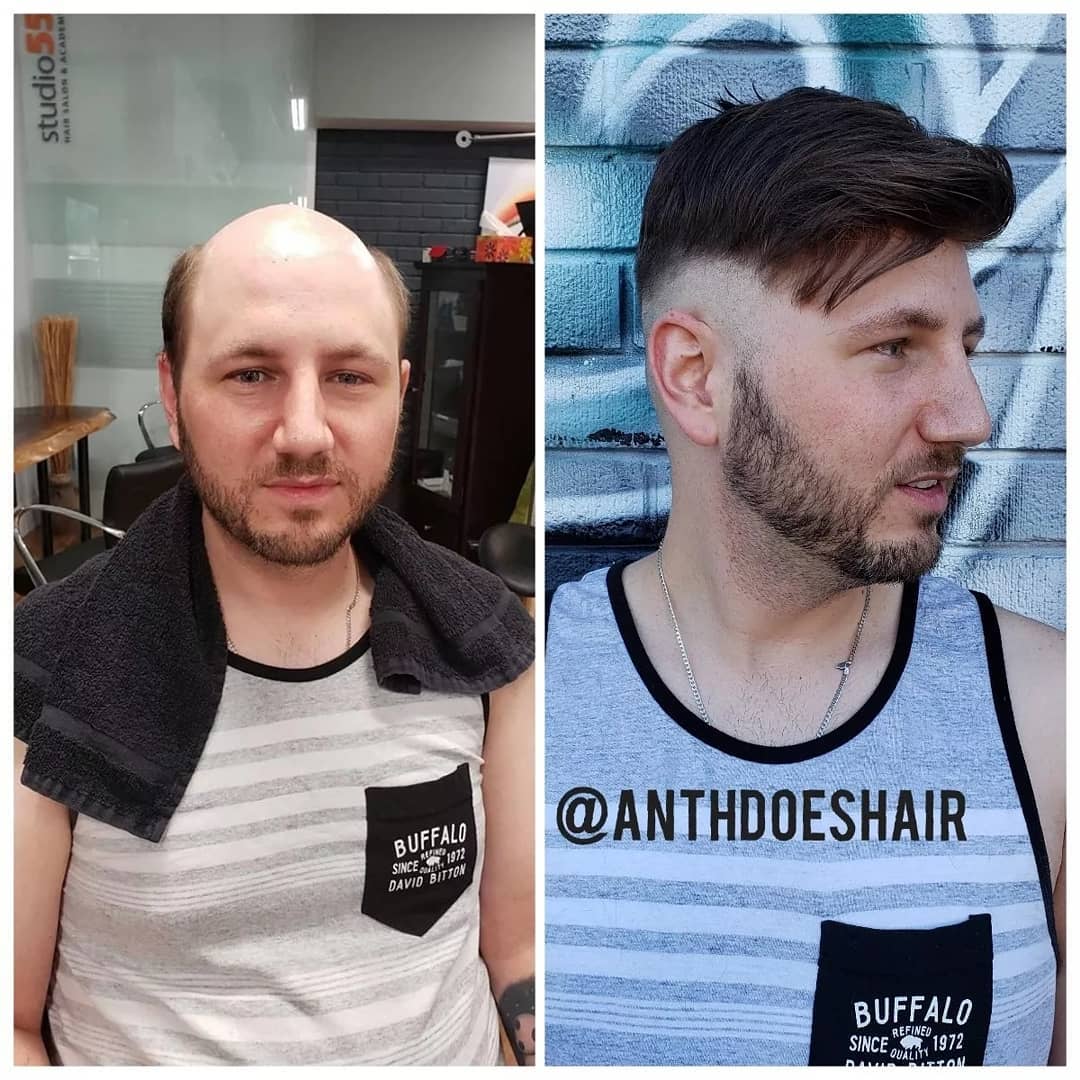 About the service life of hairpieces, there is no problem with good maintenance for two years using.
You can check our website for more professional information about a hair piece for men on maintenance aspect. Here are some ways you have to know about hairpiece maintenance.
1.Try not to put your hairpiece close to high temperature, because of the material, hairpieces are not resistant to high temperature.
2.A hairpiece for men can't be dyed. If you need trimming, you can ask a professional stylist to trim your hair.
3. A hair piece should be washed once every 1-2 months, depending on the frequency of wearing by users.
4. Wash with cold water or warm water. When washing, you had better use special shampoo and conditioner.
5.Don't comb the hairpiece immediately when it is wet. You should wait for it to dry totally before combing
6. Comb with a special steel teeth comb (available at different prices in the store). Do not comb with a plastic comb!
7. If the hairpiece is knotted for a long time and is not easy to comb, don't pull it hard. It should be sprayed with non-oily maintenance liquid for hairpieces and then slowly and carefully release the knots.
8.Be careful not to apply styling agents such as hair wax to a hair piece for men, which will make the wig sticky.  
---