Swimming In Your Hair System
Views: 1835
If you like to swim and have problems, in front of family and friends when they enjoy swimming and you are sitting alone and worrying about your hair. Here you will find the solution to this problem: how do you swim with their hair system? So next time, you don't need to miss out.
The best hair system never restricts your life. You can confidently enjoy every day with a clear mind. Yes, you can definitely swim with their hair system, but before this, you should follow some crucial tips for preventing any adverse effects of water on the hair system while swimming. 
Actually, the wet hair system is not a problem. The main reason is that chlorine is more harmful to hair and primarily found in swimming pools. Ite a very harsh chemical that can dry and possibly even damage your hair system. 
So, with these tips, you will protect your hair system and enjoy your day with your wet hair system. 
Which hair system goes better with swimming? 
Before planning a swimming pool party with a hair system, you must know which hair system wig you will have. If it's synthetic hairpieces, then this is not good with heat and chlorine water. Your hair will be damaged with chlorine, and salted water is easily damaged. 
Tips For Swimming with Hair System
Here we enlisted some useful tips which will be helpful when you swim with a hair system and can reduce the chance of hair loss and hair breakage. 
(1)Use an alternative Hair System
It's best to use an alternative hair wig before going to the swimming pool. You can confidently enjoy your day without damaging your hair system. You can also use this trick for the Beach party. So, it's better to avoid using your favorite hairpieces and try alternatives for swimming and the beach. 
(2)Choose Perfect Adhesive 
It's also essential to choose the best adhesive for the hair system, making it strong and fully waterproof. A cheap adhesive doesn't work great with water and is never durable. Select only those adhesive which is waterproof and slightly more potent than your regular one. 
(3)Swimming Cap 
A swimming cap Also helps to prevent your hair system From drying. So you can try a swimming cap. It can protect your hair system. and help protect you from excessive exposure to chlorinated waters and salt.
(4)Hair Mask 
A hair mask is also helpful to lock in moisture in your hair and reduce the chances of damage. A hair mask is also used to repair dryness. It's a good idea for everyone. 
(5)Braid Hairstyle 
Before getting a wet hair system, you must create a braid look hairstyle that reduces the chance of tangling and pulling out hairs or dislodging your wig from your head. So, it's better to get a stylish cute one-side braid before going to the pool. 
(6)Keep Moistures Hairs 
If you plan to go to the pool side party, you must have the best quality moisturizing facial spray in your beach bag. It will help to control summer heat and also has cooling effects. It can moisturize your hair after swimming.  
(7)Water Resistance Spf 
Whether you have a synthetic or human hair wig, you must follow care and maintenance tips to avoid too much sun exposure while swimming. The high sun UV rays are not suitable for you and may increase the chance of melanoma. The UV exposure also leaves hair frizzy, dry, and brittle. 
So it's good to use water-resistant SPF. Before swimming or sun exposure, it will help to protect the hair from dryness.
(8)More Care And Maintenance 
Overall, the care and maintenance of everything can help to increase the durability and reliability of products. After enjoying swimming, it's essential to take care of your hair system. So keep moisturizing it and always clean it. 
Whether you have a synthetic hair system or human hair, it's essential to care for your hair system after swimming. So keep following these helpful tips and enjoy your life with your favorite hair system.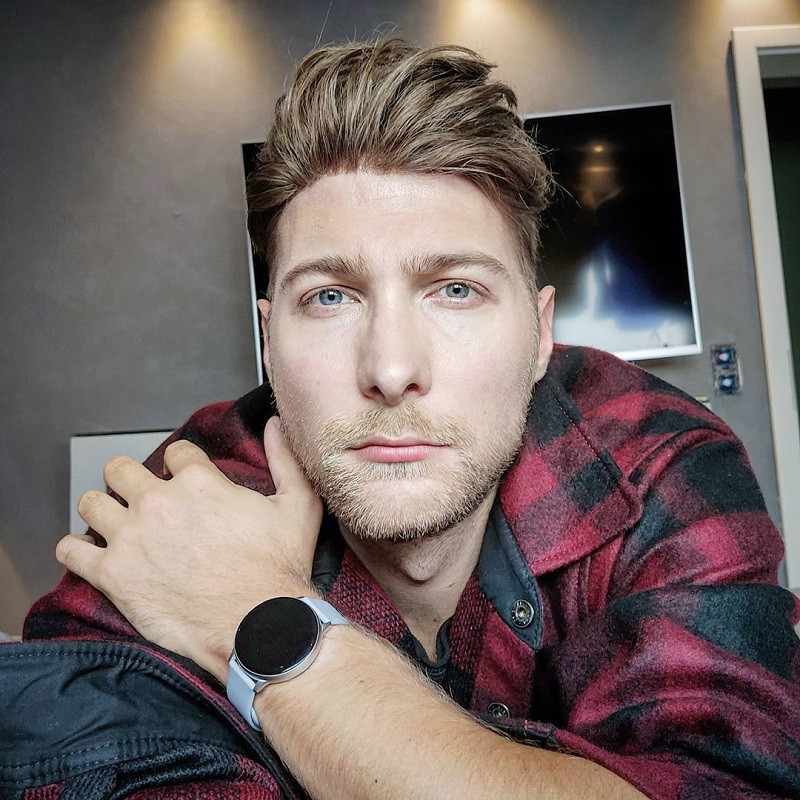 How to increase the longevity of human hairpieces?
If a wearer uses real human hairpieces, it will last for up to 10 months. But you can also increase the longevity of your hair system. If you properly care for it. So, many people also need to know how to increase the longevity of a hair system.? Here we are explained deeply. 
You can increase the longevity of human hairpieces if you follow these steps. 
First of all, avoid hard chemicals and wash your hair with sulfate-free conditioner before going to the swimming pool and keep your hair moisturized.  
Don't overuse heating elements, like hairdryers, hair straighteners, and steam. If you need any styling element only to use a cold air setting hair dryer, it will not damage human hairs and give excellent results to you. If your hair is damaged, it isn't easy to create a previously healthy and flawless look. 
Keep your hair clean.
Use only sulfate-free shampoo and avoid any hair cream, conditioner, etc. 
For getting a shiny, flawless look, you must use chemicals free conditioner on a daily routine.
The next and common thing is a pillow. Use only soft satin materials which never cause any friction and frizziness and keep your hair soft.
Reason for System Hair Loss
Here are some reasons for hair loss earlier.
Excessive tangling
Lots of brushing may cause breakage and weak hairs
Friction due to using a pillow and rubbing the hair on the pillow. 
Over swimming 
Using chemicals in the form of cream, get, conditioner and shampoo. 
Using many styling accessories 
If you use hairspray for styling, it also damages your hair system 
Excesses coloring 
How to Save your hair system from breakage?
Braid your hair that can help from tangling. So, always braid your hair before sleeping, swimming, and exercising. 
Use oiling before every hair wash. We suggest using only olive oil or coconut oil before every wash. It can smooth your hair. 
Always consult with a professional if you have seen any hair system issues. 
Talk to a Professional
Take advice from an expert on which hairstyle is best for you and how to maintain a permanent stylish look with hair coloring. 
---