How to Choose The Best Men's Hair Growth System?
Views: 1561
The best men's hair growth system is the one that meets your needs while within your budget. The best does not mean the most expensive. Today, we have picked up several terrific hair toupees as recommendations to you and give some suggestions on opting for the product.
Baldness seems to be an inevitable issue when we grow old. When the problem happens to us, we are longing for a proper solution that can dispel our worries and upsets us immediately. Wearing a hair replacement system is worth trying. When you are searching for solutions to hair loss, hair systems are one of the options.
What is a non-surgical hair replacement unit? Does it work well in regaining one's hair? Wearing a hair system cannot promote the regrowth of hair, but it can well cover your secret of hair loss. 
You may not know that many celebrities wearing hair systems to hide their baldness issues. Baldness influences one's appearance greatly. By applying the product, they can maintain their good images in the eyes of the public. 
Quality hair toupees can give you a natural look of hairlines and scalp. The hair base part can be made of different materials with different functions. The hairpieces, in general, made of real human hair have assorted colors. Therefore, you are sure to find a hair unit that suits you. 
If you find nowhere to purchase an ideal product. You may find the best men's hair growth system in our store. As a professional company providing hundreds of hair toupees for men, we are concerned with your wearing experience and glad to receive customers' feedback. 
Crius Men's Half Wig
This hair system has French lace in the center of the hair base. The perimeter is made of poly thin skin. Therefore, it is stronger than general full lace base hair toupees. The center part of the hair base is soft. You will feel secure tight on the around the part.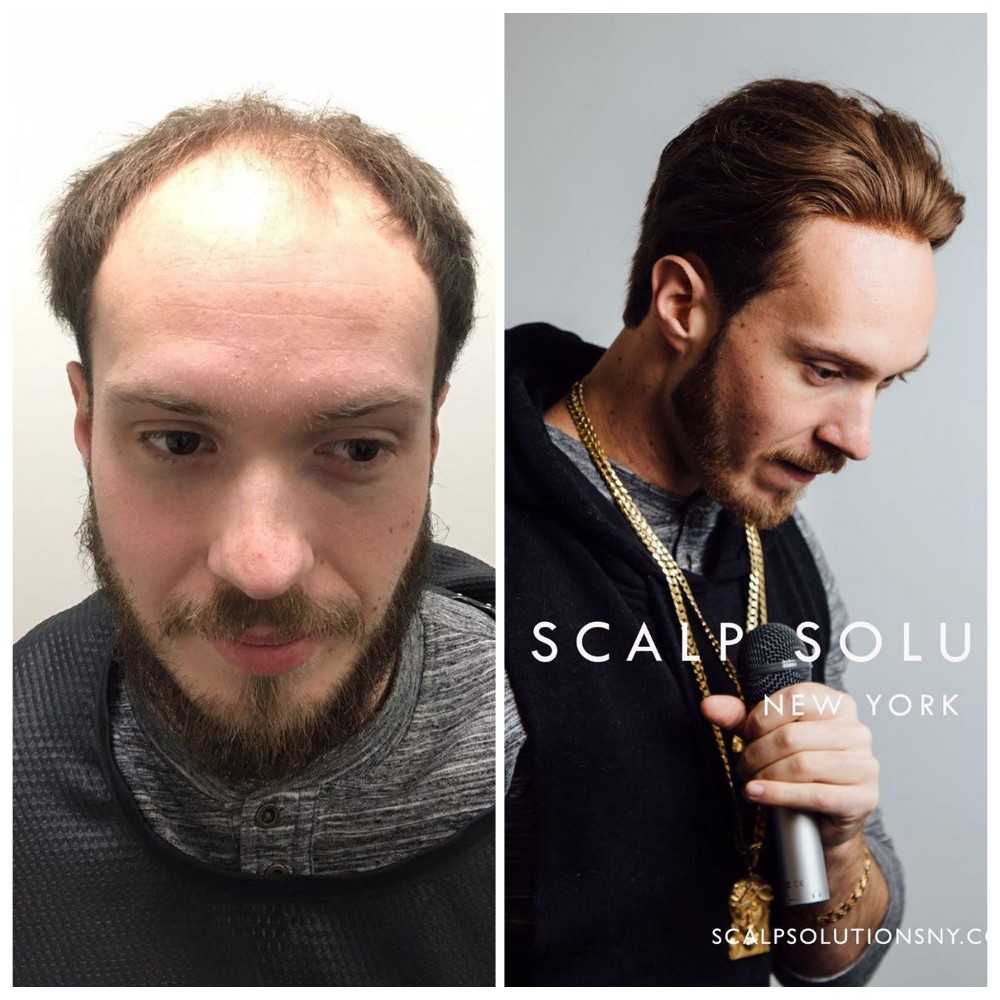 Its replacement period is 6-9 months. Such a hair system is cost-effective because it can be used for over half a year with good maintenance. The price of it is 328 US dollars. Crius has 27 colors in stock you can choose from. It is a nice option if you have to work out or like exercising. The lace base can make sure that you can feel airy while sweating and the poly around makes the system attached to your head without slipping off. 
Oceanus Men's Hair System Online
This product presents a realistic scalp look. It looks like that the hair grows from your scalp. It is made of 100% Indian Remy hair, not as soft as European hair, but can give the best performance. 
Because of its thin skin hair base, it is easy to apply and remove no matter you use toupee tapes or liquid adhesives. You can see from the customer reviews under the product description. It is highly welcomed by customers and it works well in hiding baldness. The product can also last for 6-9 months. It costs 359 dollars. 
Hades Hair Unit for Men Online
Hades is made of a German lace hair base, stronger and more durable than Swiss and French lace. Thus, it also lasts longer than the normal lace hair system. The replacement period is 6-9 months. All the hair toupees from our store are made of 100% real human hair, so does this one. You can see this from the photos we post on the website. The product is very delicate and worth trying. 
Apart from these wonderful products, you can also customize the best men's hair growth system you want. We will try our best to manufacture one hair toupee that is 100% suitable for you. 
Suggestions on choosing a right male toupee
To purchase an ideal hair replacement unit. You need to take the following factors into account: budget, product performance, the life span of the product, and post-sale service. The hair toupee for men is not a permanent product, so you need to consider the long-term expense of it. 
To conclude
Buying a hair replacement unit is not difficult, but how to buy one that fits you can be a bit hard. We hope you can find one satisfied from our recommendations or the article give you helpful information.
---