The Basic Knowledge of Afro Toupee
Views: 2038
Why Black Men Face Greater Hair Loss
Black men are no exception when it comes to situations of hair loss. The reasons underlying the hair loss condition can vary from hormonal imbalance, medications, unhealthy diet, genetics, and so on. The distinguishing attribute of black men's hair is its structure as it grows in closed, tight curls, which gives it a kinky and dry texture.
The likelihood of hair breakage in this type of hair is high. It is due to several reasons, such as hair growth direction and sebum's inability to provide moisture to the hair because of the texture, making it rough and brittle. The hair grows in parallel to the scalp, which makes the easy breaking of hair instead of other types of hair that have rounded shafts, thereby making it relatively more susceptible to falling. 
Toupee for black men
With numerous options in hair replacement systems, it has become a non-surgical treatment for all types of hair loss conditions that have arrived at people's doorstep. For men who find that they are losing in large chunks or small patches of hair in the head areas, wigs are preferable, whereas those who are losing hair in less number of small patches may consider wigs to be the perfect option. Alopecia is a pattern of hair loss in the hair of black people, and it occurs in small patches in many areas of the hair. For this, wigs are the go-to solution.
For black men, there is a hair replacement system that is called afro toupee. With experienced manufacturers, these afro toupees can look so realistic that nobody would be able to tell that you're wearing a hairpiece. If you invest in toupees, real hair toupee for black men may be more preferable because toupees made of human hair are much better in terms of durability and versatility. They are also soft to the touch and much simpler to put on and remove. They also give you a more natural appearance. However, if they have this feature, toupees of synthetic fibres can be great at withstanding extremely hot tools, which is a good plus point.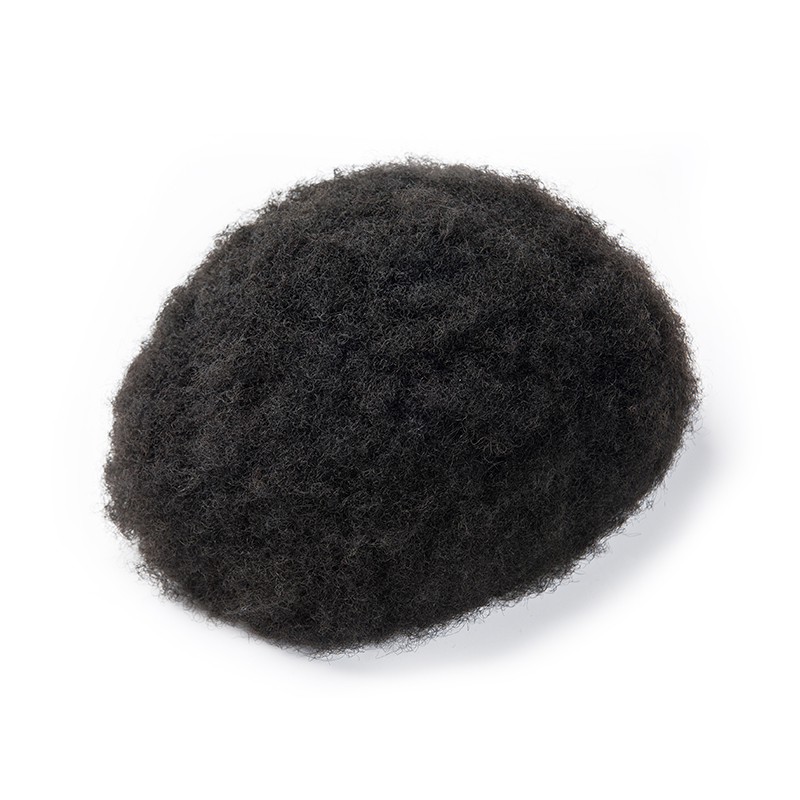 Now, what are some things you should keep in mind when purchasing a toupee for black men? Something you should consider is the size of it. You don't want a too tight hairpiece for your head or too loose, as it would be painful or non-secure. You must also check if the base material is right for you. If you are living in hot countries, the lace material is light in weight and will make you relatively less sweaty, or you might like mono or silk for yourself. You might also want to ensure that your facial hair's shape goes along well with the hairstyle of your toupee. 
Why Should You Invest In Afro Toupee?
One bonus is that the afro toupee can save you a lot of money and time. You will not need to invest in a salon to have your hair styled or spend much time doing it yourself. Instead, you will have a ready-made toupee that you can easily put on and go outside.
Another good thing is that it is perfectly safe to use. Afro toupees made of real human hair are not at all irritating to the scalp. Real hair toupee for black men is feasible as well as seamless and realistic. 
Afro toupee is also quite fashionable and handsome. These days, many celebrities are choosing this hairstyle for themselves. 
Taking care of toupee 
Here is what you need to know on how to take care of your afro toupee. 
Washing it once a week is the optimal amount to keep your hairpiece clean. Ensure that the shampoo you use doesn't contain too many strong chemicals because as the hair is already dry, these products will only make it worse. Instead, opt for shampoos that can moisture your toupee and keep it soft. You should also make sure that it is the right shampoo for curly, thick, and kinky hair. After this, as you would with your natural hair, you should use a deep conditioner that is specifically for black men's hair. Try to make it reach inside the strands and avoid knotting. If you are going to brush and style your toupee, then buy a comb that is specially made for afro hair, and be careful not to do it too harshly, as pulling at it can cause the hair to fall off damage your hairpiece. You can use your fingers to disentangle any knots, and this might take much more effort and care with afro hair, as it is so coiled together. Also, don't comb it after a shower when it's wet. As afro hair is very dry, you might want to use a hydrating conditioner or moisturizer on it as well, and keep your usage of hairdryers to a minimum. 
Where can you get some good hair toupee for black men?
When looking for places to buy afro hair toupee for yourself, especially online, it is wise to make sure that the company or website you are purchasing it from is dependable and trustworthy, and the prices are reasonable. You might try Alibaba, AliExpress, Amazon, or you might try our items here at the Lavivid hair store, where you can find several options of real hair toupee for black men, all in excellent quality and at good prices. We have them in 6mm, 8mm, and 10mm Afro curls, 6" in length, and a default base size of 8"x10". They are all made 100% of Indian Remy Human Hair, having a base design of full skin, and made of a full poly base material, French lace material, or a combination of the two. 
If you have any questions or require our consultation, please contact us at support@lavividhair.com. 
---