The Importance of Non Surgical Hair Replacement Reviews
The non surgical hair replacement reviews are a key reference for shoppers to pick up the right hair system online. Because we cannot take a close look at and touch the product, reviews can help us better understand the product performance and post-sale services. 
When we shop online, we always have a look at the product reviews before we decide to purchase them. The importance of reviews is obvious. They can reflect the quality of products and the credibility of a store. 
The importance of reviews for consumers
Nowadays, hair toupees have become popular among people troubled by hair loss issues. It is necessary to see the customer reviews before choosing a suitable hair replacement. Reviews are a significant reference for customers to decide whether a product worth buying. 
There are several points consumers need to notice when browsing reviews. One is that you need to distinguish which feedback is written by real customers. To attract customers and win your trust, some stores will mimic the tone of customers to post reviews. These reviews are full of praise for the store products. Do not be misled by these reviews. 
The customer feedback attached with some pictures is valuable. You can have a clear look at the appearance of the hair toupee. The number of reviews can also to some extent reflect whether a store is popular or not. 
However, you cannot completely rely on the hair replacement reviews to pick up a hair toupee that suits you. Because each one has different body features like hair and skin color. To choose a hair replacement system, the most important thing is whether it is suitable for you. In this aspect, you can communicate with the shop assistants. The attitude of them can also reflect whether the store is reliable or not. 
You can also consult them about some professional problems about hair toupees application or removal. The more complete the answer they give you, the more professional and trustworthy the store is. Customer reviews are not only significant for consumers but store owners. Why? There are reasons as follows.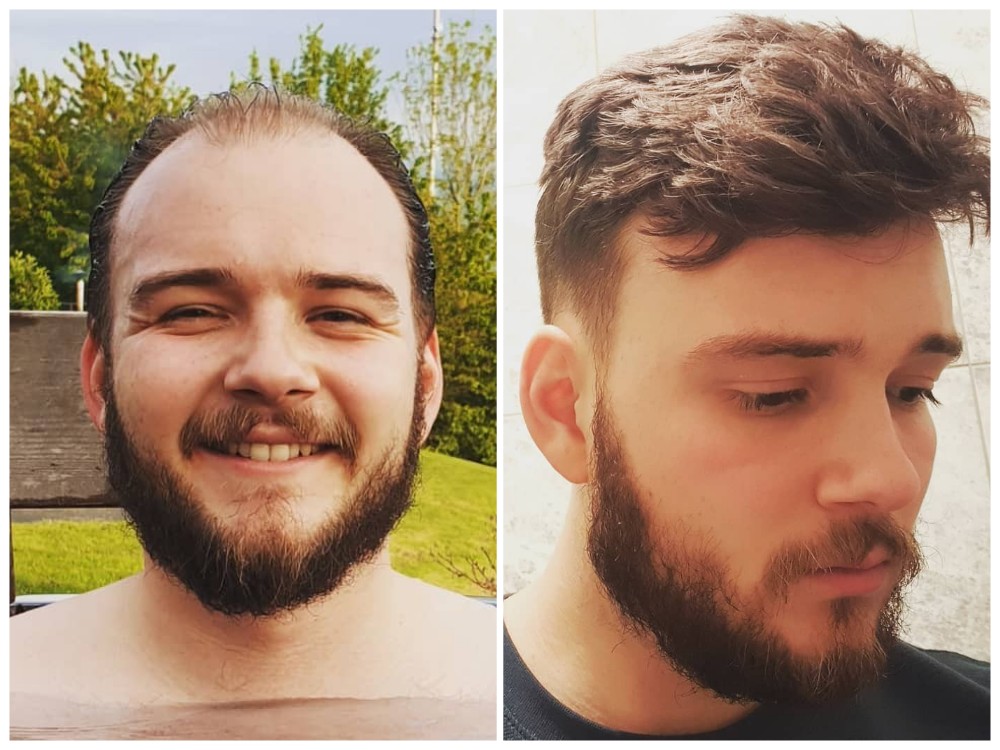 The importance of reviews for hair toupee online store owners
For online marketers, reviews are an important statistic to evaluate customers' opinions toward certain merchandise. They can provide valuable information for improving services and upgrading products. 
The non surgical hair replacement reviews play a vital role when consumers are hesitating about buying a hair toupee or not. Reviews are one of the major factors influencing customers' behavior of consumption. According to the past survey, over 80% of consumers use reviews to support their decisions of buying a hair unit or not. 
Store owners can get much information from pieces of feedback, which are useful for improving marketing strategies and product qualities. Furthermore, product reviews have profound impacts. They will not only affect other consumers' behavior but the company's image. 
Undoubtedly, negative reviews will drive potential consumers away. At the same time, they will also diminish the credibility of a company. That is why so many companies attach great importance to customer feedback. 
Collecting feedback is important. Replying to it also matters, particularly to those negative ones. When consumers reflect the problems of a hair system in review, the store should give an immediate response. This can demonstrate that the company values what customers say. It can also mitigate the influence brought by negative impacts. 
In short, reviews are essential for consumers to purchase the product they are satisfactory and for a company to continuously develop. As a store specialized in offering hair units, we always put the feedback of consumers at the center so that we can provide better hair replacement units for people troubled by hair fall issues. 
Here in our store, you can find many quality toupees for men. We select these products from reliable suppliers dedicated to giving the best to customers. You can see some reviews about our merchandise under each product description to help you better decide which one suits you the most. 
To sum up
Considering the value of non surgical hair replacement reviews, companies are suggested to collect and evaluate the information regularly, which can lead to better business operation and customer services. It is also convenient for online shoppers to find upmarket products by viewing feedback from others.