The Complete Introduce for You to Understand PolyBase Hairpieces
Views: 1807
Many people start suffering from male pattern baldness in their late twenties. It causes hair loss, a receding hairline, and eventually badling. People have looked into solving hair loss for centuries, and the solutions are constantly evolving.
The most popular hair loss solution in the 21st century is the hair replacement system. A hair replacement system is a semi-permanent and non-invasive method that covers up any baldness. It is essentially a more advanced type of wig or toupee that can be attached to your scalp using different adhesives. 
People who are starting to look into the options for hair replacement system systems need a lot of help. It can be intimidating to know that thousands of variants exist of the same product. It is crucial to know the functionality and technical aspects of the systems to get the worth of your money. Before you invest in a hair replacement system, teach yourself about the intricacies so you can give yourself an amazing hairstyle. 
Different type of hair system
Delving deep into the production of hair systems, most people make the mistake of focusing on the visual aspects of a hair system. The hair color texture and length, of course, matter, and you need to make sure that you get the right density of the hair. Similarly, it is important to know whether you want your hair system to have human or synthetic hair. But the most important aspects are the technical bits that are the real reason that will make your hair system appear natural and sit comfortably on your head. The two most important things you need to focus on are the attachment method and the skin bases. The most commonly used base is a polymer base. Now, what is a poly hair system? That will be explained later in the article.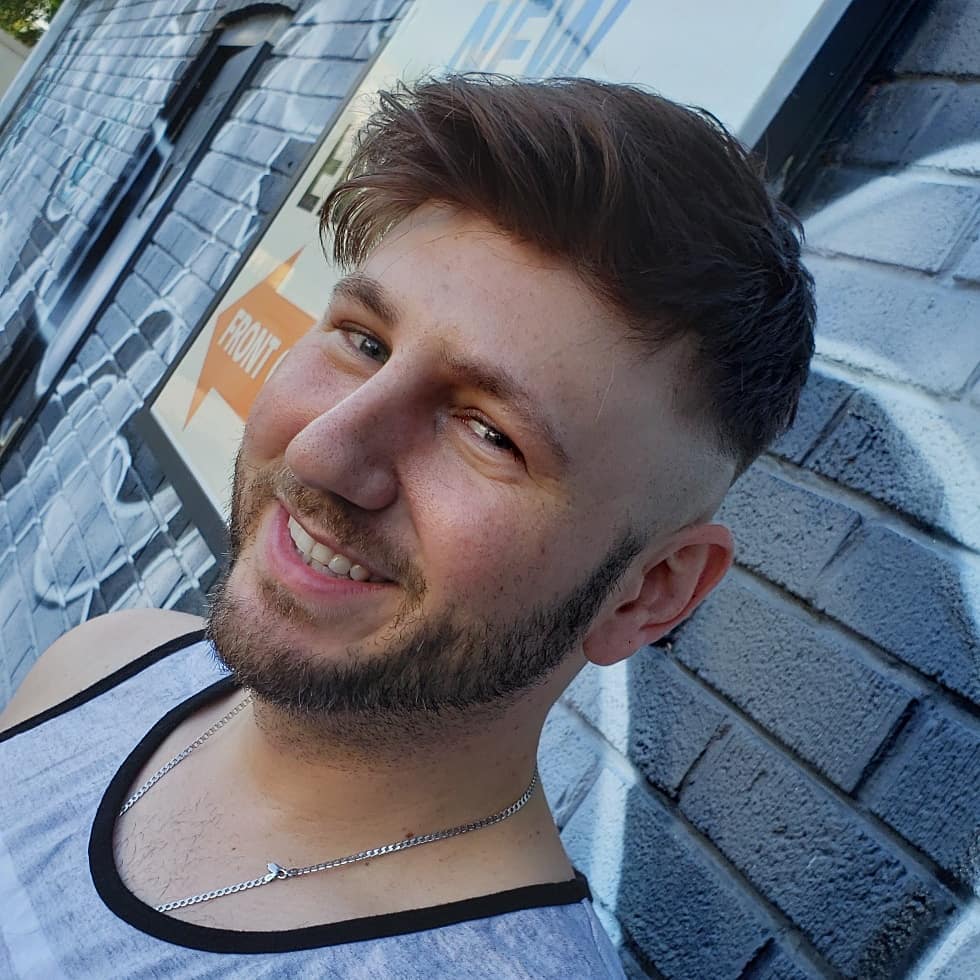 What are the different adhesive methods?
There are three main types of attachment methods that people use in their hair system styling. The first is to use glue on adhesive. The adhesives come in many variants for different types of bases as well as allergens and chemical differences. The second method also uses adhesive ut in a more user-friendly format. The double-sided tape is specifically developed for hair systems and is different for every base type. These are easier to use but less strong in the hold. They are, however, easier to take off and clean as well, compared to liquid adhesive methods. The third method is the most user-friendly but is only made to be worn for a short period. These are plastic or metal clips that attach to pre-existing hair. This method can only be used by people who have enough hair to have a stronghold on the pins. People prefer to go to the saloon to get liquid adhesive attachments, but they can also be done at home. 
What are the different base types of a hair system?
The base of a hairpiece is perhaps the most crucial part. They are responsible for almost every important aspect ranging from comfort, hold, breathability to how realistic it looks and how long the hairpiece lasts. The hairpiece bases come in two main materials. All the hairpieces are usually a mix of one of these database types mixed with other bases for different effects. The two main base hair bases are drastically different from each other and have their benefits and setbacks. 
What is a lace base hair system?
A fine lace hair system is undetectable and smooth. Hair is hand-tied onto a fine multifilament synthetic thread. The wig is breathable, and you can wash your hair while wearing it. They are a bit tricky to clean, but they are easy to install and are very comfortable. There are many variants of the lase base, such as Swiss, French, or mesh lace base systems. They further divide into many types. You can learn all about them on our blog. 
What is a poly hair system
?
A poly hair system is more of a base or foundation made from polymer. Many different variants are depending on the thickness of the base. Poly bases are also known as skin bases since they are the closest to skin. With some makeup and airbrushing, they can look like scalp even without the hair! These are, however, less breathable than mesh. But where they lack in the air, they make for it in quality. Poly hair bases are extremely durable and so realistic that they are also used in films and in front of 4k cameras. 
Why are poly bases better for beginners?
Many reasons attract beginners to this type of base rather than a lace base. When new users get the answer to what is poly hair system, they want to invest right away. Some of the many amazing qualities of a poly base are;
With proper care, poly bases can last you almost a year without any difficulty
Poly hair systems are cheaper than mesh bases since mesh bases are considered fancy
Despite the reputation, poly bases are actually more durable and can be handled roughly
Since they are not very delicate, they are good for beginners or non-experts 
To get your own poly hair system, log onto our online store at www.lavividhair.com. You will find the perfect hairpiece for beginners.
---