The Debate of Toupee Hair Surgery and Replacement: Which Solution is Right for You?
Views: 1217
What is your stand on the toupee hair surgery debate? Whether you're pro toupee or pro surgery, you'll surely learn something from this article. And who knows? You may even change your mind after reading it. Or maybe there really shouldn't be any debate. People should just choose which method is right for them. So this article will not really tell you which to choose. Rather, it will describe each solution so after reading you can decide for yourself, which one is the right method for you. If you're someone who is suffering from hair loss, you'll really benefit from the information you can find in this article. 
First of all, let's define what a toupee is. It's actually a small hairpiece that is used to cover a bald spot. It's often used interchangeably with the word wig. But the two are actually different. Because a wig is a hairpiece that is used to cover the whole head. Normally, a person suffering from hair loss will need only a toupee to solve his or her problem and not a full wig. The word hairpiece and hair system are two general terms that can describe both a toupee and a wig. When you shop for a wig or a toupee, you'll surely encounter these terms. 
When people talk of surgery, on the other hand, it refers to a medical solution that is invasive. When it comes to hair loss, surgery comes in the form of a hair transplant. The toupee hair surgery debate usually starts as a person suffering from hair loss ponders if he or she will choose a permanent or a temporary solution. Getting a hairpiece such as a toupee is a temporary solution. It will not cause your hair to grow back. And you can't wear a toupee forever. You will need to remove it from time to time. In fact, some people only wear a toupee in public, in instances when they don't want people to see their bald spots. 
Many people choose to wear a toupee for a variety of reasons. The most popular of which is that it provides an instantaneous solution to the problem of hair loss. You can go to a hair salon or clinic, buy an off-the-shelf toupee, wear it, and your hair loss problem is instantly solved. Also, buying a toupee is definitely cheaper than a hair transplant. The prices of toupees range from $100 to $700. It may still seem expensive to some. But it is still generally cheaper than a hair transplant that can cost thousands of dollars. But you still need to factor in the maintenance fee required to take care of a toupee.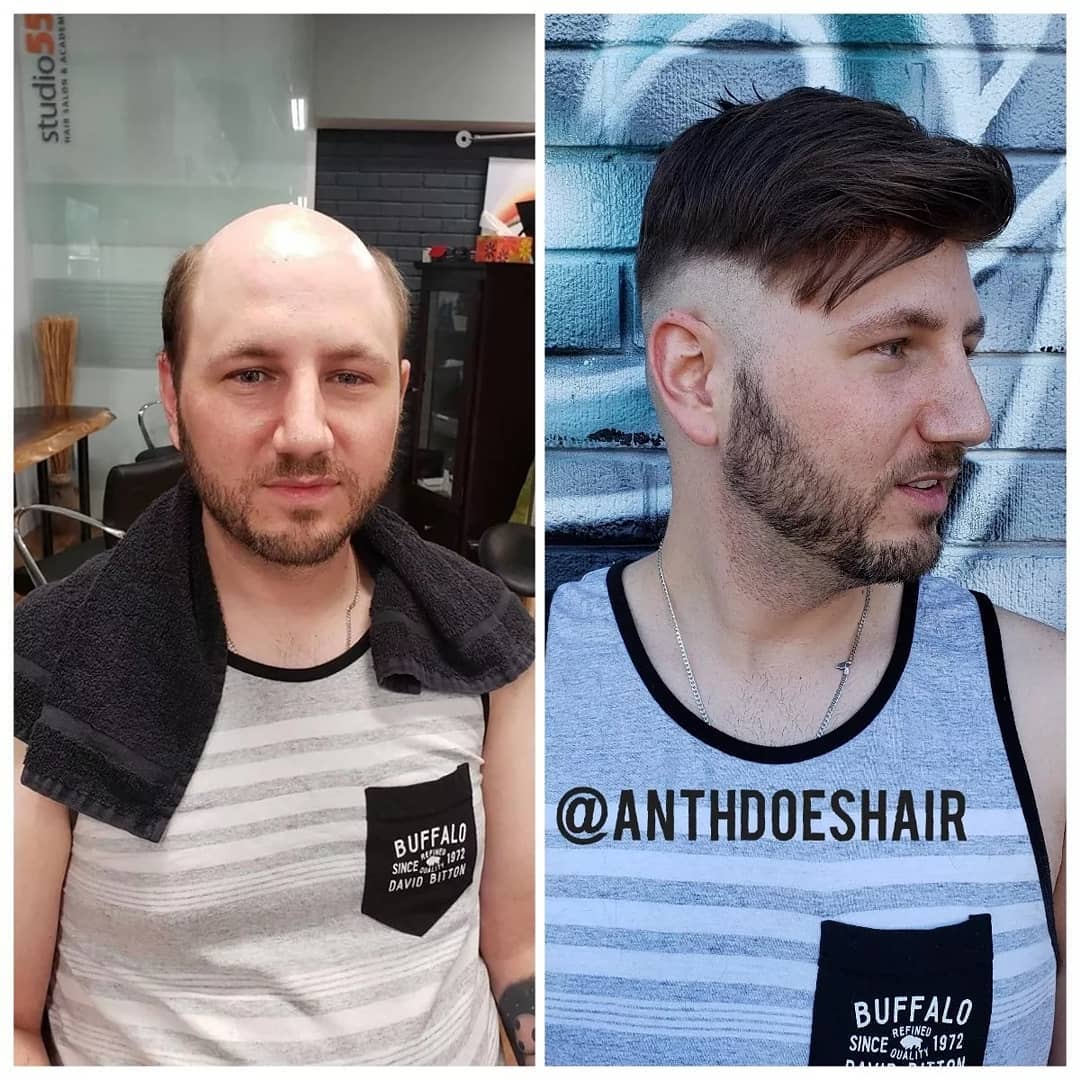 In recent years, toupees have improved significantly. Now you can get toupees that are 100% undetectable. Before there used to be a stigma on wearing a toupee because they were obviously fake. But now, it's not so easy to determine who is wearing a toupee. These are the reasons why wearing a toupee has become a popular solution among people suffering from hair loss in recent years. 
But if you want a more permanent solution to the problem of hair loss, then you should consider getting a hair transplant. And if you have the means to do it, then why not. Also, many toupee-wearers are always under constant fear of being found out. Then there is always the danger of getting embarrassed in front of a large crowd if your hairpiece suddenly falls to the ground. You won't have these fears with a hair transplant. You need to know, however, that a hair transplant is not an instant solution. You will need to wait for some time before you'll get your desired results. 
There really shouldn't be a toupee hair surgery debate. You just need to decide which among the two is the more appropriate solution for you. Both can solve the problem of hair loss. The only difference is that one is a temporary solution while the other is a more permanent solution. If you don't mind having to wear a hairpiece when you go out, then getting a toupee is a viable option. But if you want to solve the problem at the roots, so to speak, then you should go for surgery.
---