Read These Men's Hairpiece Reviews before Choosing A Right Hair System
Views: 1052
These men's hairpiece reviews will help you choose the right hair system for you. Here, you'll read about three popular men's hairpieces.
Prometheus Bald Men Hair Pieces
If you're looking for a breathable and realistic hairpiece, then you should consider getting Prometheus bald men's hairpieces. It has received many positive men's hairpiece reviews. This is a hairpiece that features a silk base with front lace. One of the best things that you'll love about this hairpiece is that it is very luxurious. And while it's on the expensive side, the price is still reasonable considering the many benefits that you're getting from it. 
People who have bought it can't stop touching it. It's just like real hair. This hairpiece is 100% invisible and you've got to thank the manufacturing process for that. It uses a tri-layer system. This means that the knots are hidden between the layers and the hair is injected through the silk. This is why it looks like the hair growing out of your own scalp.
If you're someone who hates using glue in hairpieces then this should be your choice. You don't need to use glue to secure this hairpiece. All you need is to use tapes on the perimeter to make sure that it stays in place. 
This is also a hairpiece that is very easy to clean and maintain. This is why it's ideal for busy individuals and professionals. Because of the softness and silkiness of this hairpiece, you may find it a little bit difficult to style. But it can be done with some patience.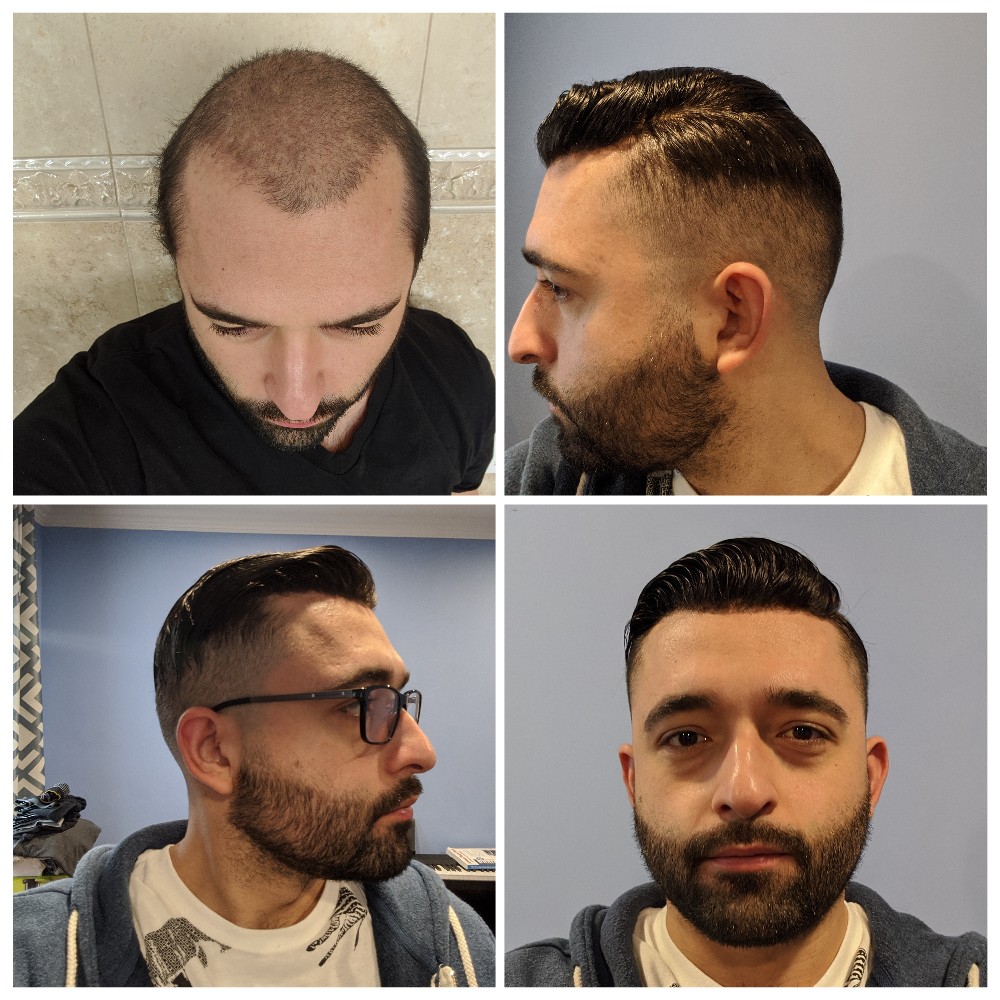 Mirage Toupee for Men
Mirage is a very popular hairpiece for men. One of the unique features of this hairpiece is that it has a base that is made of poly paper. The cap base is transparent and thin and gives a skin-like feeling. It also blends with real skin seamlessly so it's virtually undetectable. This hairpiece also provides a very realistic hairline thanks to the v-looping ventilation method. 
Natural growth is stimulated by using micro-knots for the rest of the base. This is also the choice for people who are always worried that their toupee is going to come off because it has a very secure fit. No wonder many celebrities are using this hairpiece.
May who are currently using the Mirage hairpiece have tried out other brands and models of hairpieces before. But they find this one to be the most perfect for them in terms of thickness and look. Another quality of this hairpiece that you'll love is that it can be easily styled. 
Your hairstylist surely won't have a hard time styling it. It also retains its quality even after months of use and after several washes. But you have to believe it. Just one touch and you'll already notice the difference of the Mirage system over other hairpieces.
Lapetus Men's Hair Pieces
If you're looking for a mono hair system that is strong and durable then you may want to try out the Lapetus Men's Hair Piece. This hairpiece features a fine monofilament in the center, a folded French lace in the front edge, and a Poly coated perimeter. Because of the monofilament base, the strands of the hair move just like real hair. It will move just like your very own hair. 
One of the things you need to keep in mind, however, is that you can't cut off the base of this hairpiece too much. This is because the poly coating around the perimeter is only 1" wide. If you cut it off completely then you'll need to apply glue or tape to the base. And without the poly coating, the base will lose much of its strength.
Lapetus is considered one of the strongest hair systems that you can buy. It has a strong monofilament base and a thick poly coating. These features add to the strength of the base. But the base is still totally breathable. This is why the Lapetus is recommended for active people and for those who work out regularly. And almost all types of hairstyle work well with this hairpiece. It's also very easy to maintain. Lapetus has also received plenty of positive men's hairpiece reviews.
---