How To Deal with Thinning Hair from Crown?
Views: 1361
Losing hair while having a shower, brushing, or combing is normal and not problematic at all. An average person is subject to losing 100 hair per day, so if there are 5 hair in hand after shampooing, then this is not the digit to be worried about as this is natural, ordinary, and harmless hair loss. If someone loses more hair than the average per day, then there must be considered whether the hair is being lost potentially due to male pattern hair loss or alopecia or some other reason.
Hair fall or balding generally initiates from the hairline, but some men also undergo another losing hair process, i.e., diffuse thinning. Diffuse thinning is a type of hair loss. In this type, either the entire scalp or particular areas such as the crown are affected. Thus, hair loss or baldness initiates from the top or back other than the hairline.
If a large number is regularly lost, countering hair loss must be sought as quickly as possible, and that the sufferer must not be lazy for looking out for the solution. Seeking help is stressful because the formation of a bald spot or a receding hairline on the crown will be very abrupt, even though a few hairs more than the average may fall every day.
The easiest and convenient way of spotting diffuse thinning is the same as that of spotting a receding hairline. The way is to compare the pictures of past and present. By comparison, it would certainly be clear that the hair has been thinning or not, or is balding happening or not. For adding substance to find whether one suffers from male pattern hair loss or not, pictures of far past, i.e., at least 2 to 3 years old picture, must be considered.
Since photos are not taken from behind, so to overcome this uncertainty, photos of behind hair should be taken in the mirror on a bimonthly basis or four times annually. Then, the hair thickness should be checked by using those photos to find out about the problem. If it turns out that the hair keeps thinning around the crown area every period, then expert consultation becomes essential.
Human Hair Systems Especially For Crown Balding
human hair pieces for the crown are gaining popularity every day due to their benefits. Due to their striking merits, they are quite a famous subject locally and in the entertainment industry. Among the advantages are that the wigs or hair systems are noticeably lighter in weight, they are very easy and uncomplicated to use as one requires some clips only to fix the wig on the head. These hair toppers come in a variety of sizes, lengths, and thicknesses. Different formative material, defiant heat fiber, or real human hair are used to make hair toppers, wigs, or hair replacement systems.
Hair toppers are an excellent solution for those men who suffer from hair loss problems on the crown and top of their heads. Not only the sufferers of baldness benefit from hair toppers but the men who suffer from constant thinning of hair could also use wigs to add volume and coverage to their thin hair.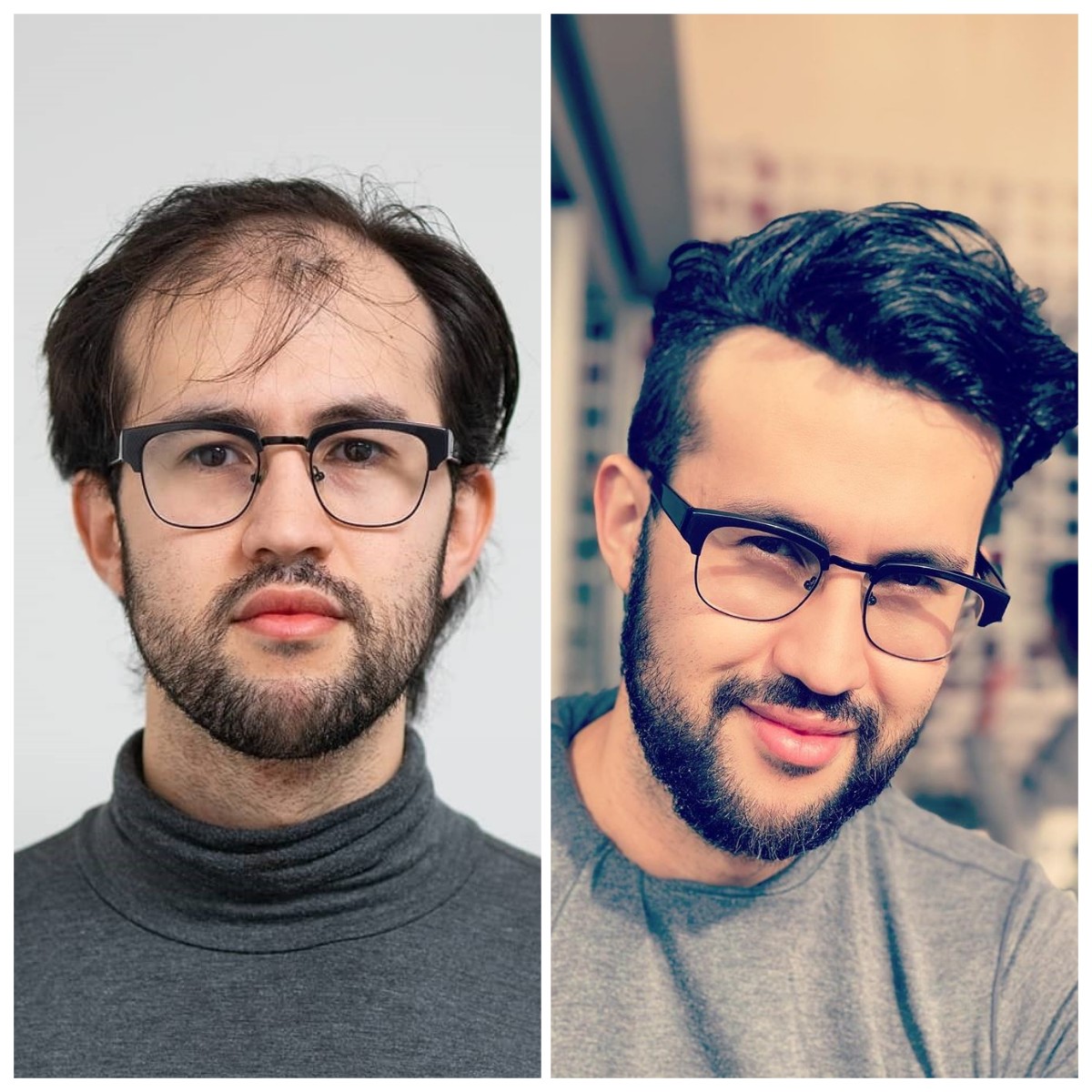 Tips for Buying A Hair Topper
Before making the final purchase of a wig or hairpiece, prevalent styles, hair quality, shapes must be considered to add to better decision-making. Some tips for buying the best hairpiece have been elucidated below as required:
Consider the Head Shape
Before selecting a wig, the shape of the future wearer's head should be analyzed to find out which hairpiece could best suit a specific head shape. Similarly, the skin tone should also be taken into perspective, and this step becomes more crucial if one plans to buy ready-made wigs.
Consider the Hairpiece Base
The base which is used in wigs or hairpieces is also commonly called the foundation. There are two types of bases or foundations. The first one is a silicon base, and it is preferred because wearing it presents a more natural look. In this way, this base ensures undetectability more as compared to the second type. The second type of base or foundation is the traditional netted base.
Consider the Attachment Options
There is various attachment option for wigs. So, one could choose the option most suitable for him. The option of clips could be used to attach the hairpieces. However, if some rigorous activity or hard task will be undertaken, then there is a great probability that the hairpiece could fall out. Other than this option, flaps could be used. In this option, the hair expert sews the hairpiece with natural hair. This will hold the wig in place even during hard work, but since the attachment is permanent, i.e., it cannot be readily removed so the problem of hygiene could surface.
Consider the Cleaning
Depending on the hair used, hairpieces are of two types. One kind is made up of natural hair, so the wig's regular washing, conditioning, and blow-drying are vital. The second type is made up of synthetic hair (Polymer), which would require weekly cleaning and easy towel drying. Based on comfort, either of the options could be chosen.
Consider the Color
Before making the final choice, the color of hair should be chosen, which is fashionable and suits the natural hair color and skin color.
When you find yourself looking for human hairpieces for a crown, you might discover a lot of places that will be offering you, but we assure you that at Lavivid, you will be welcome and cared for. Browse through the huge catalog for our hairpieces and wigs and live your life peacefully and comfortably.
---