How to Choose the Wigs for Small Faces?
Views: 1493
Is it difficult to purchase wigs for small faces? I suppose the answer is no, no matter how big or small your face is, the things you have to know about wigs are always professional information.
I want to buy wigs, but I don't know which wig brand is good, and how to choose men's wigs. I don't know that wigs are inconvenient after wearing them, so I feel puzzled and confused. The main reason for this mentality is that we lack a certain understanding of wigs.
Different materials are used in wigs, and there will be a big difference in prices. How to choose men's wigs, how much does it cost to buy better wigs, and is a wig with a price of 1,000 yuan expensive?
The characteristics of wigs can be divided into two categories: visible and invisible.
Invisible: There are several kinds of wigs producing material, some are good and some are bad, which need to be known after several times wearing.
Visible: lace bottom and crocheting process.
It is necessary to choose a breathable full lace wig. Some retailers boast that the inner bottom net is full of PU, which looks thin, but it is a layer of gel, which is airtight. It is very uncomfortable to cover one's head with his sweat inside.
Compared with people who have big faces, people with small faces are less likely to find a hairstyle that suits them. And because of the small face, it gives people a feeling of a small head and big body, which is very uncoordinated.
Therefore, it is very important to choose the right hairstyle and coordinate your body proportion.
Now, I will give all of you who have small faces some suggestions and an introduction to choosing wigs for small faces. First, we should mention which hairstyles are suitable for small faces.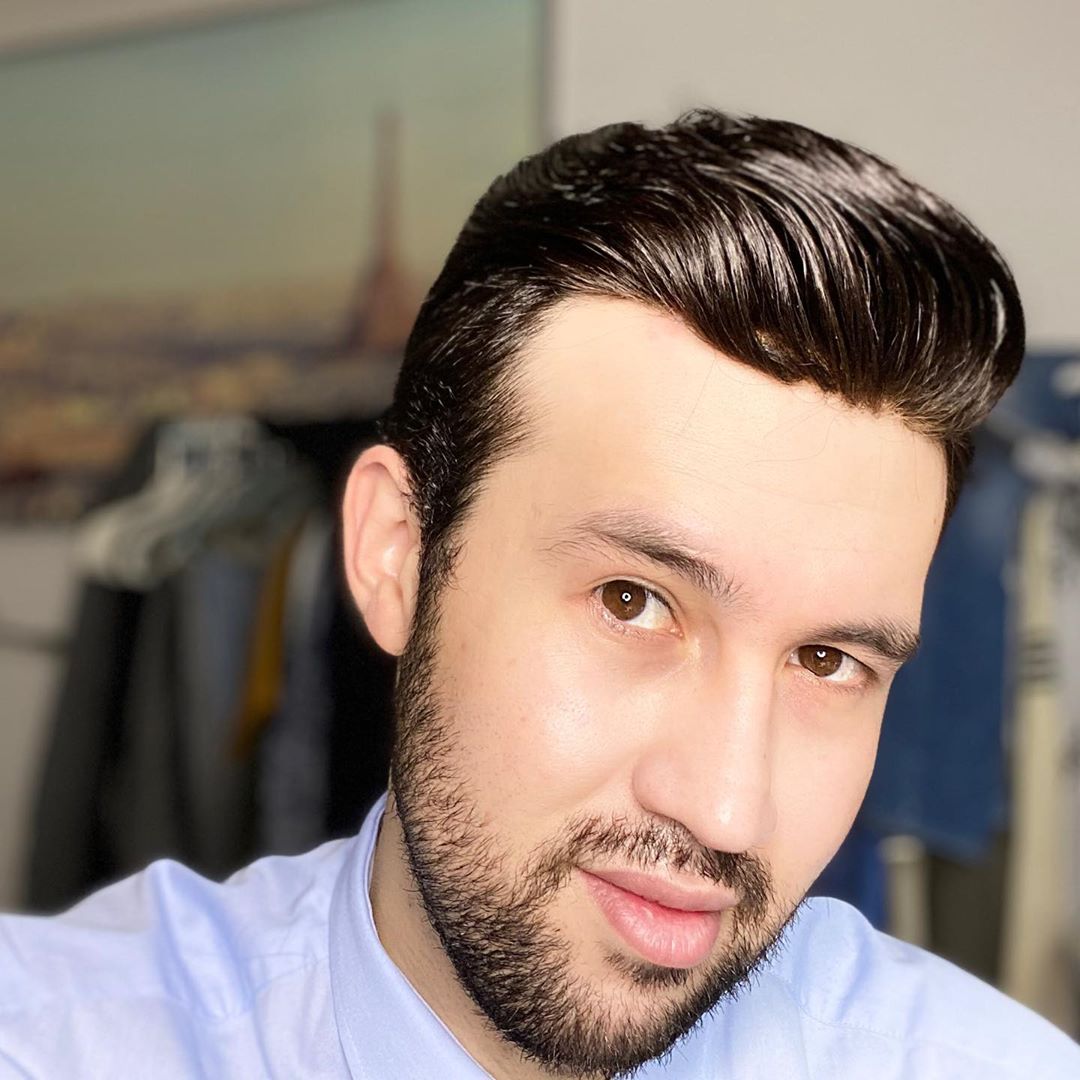 Buzzcut wig
This kind of wig will enhance people's aesthetic feeling and give people an elegant and classic style, which is very popular among customers.
Especially people with lighter hair color will be more suitable
The advantage of this wig is that it does not take much time to maintain, and it is easy to use and carry in your bag.
Fashionable Bangs Wig
Long bangs wigs are best for people with small faces and small heads. Of course, this length does not mean that the wig is long, unlike the bangs in girls' hair. It is only of medium length.
Considering the size of the customer's face, it may only be of medium length, so this kind of wig is full of vitality and luster in appearance.
Full lace wig
This type of wig can be said to be specially designed for a small face, which can enhance its appearance.
Part lace wig
This wig can ensure its smooth and attractive charm. Moreover, the quality of this wig is very high-end kind and very popular with customers
Tips: Attention should be paid when choosing wigs suitable for customers with a small face and small head. Wigs should meet the size of their hairstyles and their expectations for hairstyles, such as appearance, color, fashion, and trend.
These functions are very important because if he/she chooses the wrong product, he/she will look untidy after wearing this wig. You must have a clear acknowledgment of your head's size.
How to measure the head size?
Customers who want to know the exact size of their heads must use a tape measure.
Be sure to measure along the hairline. The distance from hairline to hair loss is long, and the maximum distance between the two sides is wide, to calculate the area of hair loss.
For more accurate measurement, experts need to take the model of hair loss model. After knowing the size of the head, you can choose the right wigs for small faces.
In addition, before choosing a suitable wig, you need to think about whether you want human hair or a chemical fabric wig.
It's best to know these things before buying. The size of wigs, hair quality, and lace bottom are all important characteristics when choosing wigs. It is necessary to choose a wig that is easy to maintain and looks natural
Have you learned it yet?
---