Tips on Toupee Hair Clips And Products Recommendations
Views: 1443
Toupee hair clips can prevent the toupee hair from slipping off and give it extra protection. With these clips, it is also easier for you to put on and put off toupee hair. Therefore, a toupee hair clip can be quite useful. We will give you some tips on how to attach the clips and introduce some products to you. Read the following passage, you may get some helpful information. 
How to attach
Wig clips are stuck to the toupee base inside the hair. It is glued around the layer. The number of wig hairpins may be different depending on your hair volume and the size of the toupee. The position of them can also vary. Clips are made up of metal or plastics. To attach the hair clips sturdily on your head, you need to know: 
1. Decide which point you want to attach them to the layer. For instance, you can stitch the clips on four points with equal distance to each other or you can stitch them randomly, but that may not work very well. Usually, the equally stitched positions are the best. Remember to put on these toupee hair holders in the right direction. Otherwise, it would be troublesome to get them off and stitch again. The teeth side should face downward. 
2. Remember to adjust these toupee hair clips for they may pose pressure on your scalp causing some hair loss if they are attached for a long time. 
3. You need a long double thread and a needle. Get the thread through the needle hole. The clips have holes on them, so you should use the needle with thread to go through each hole. To add durability, you can knot the thread each time when sewing.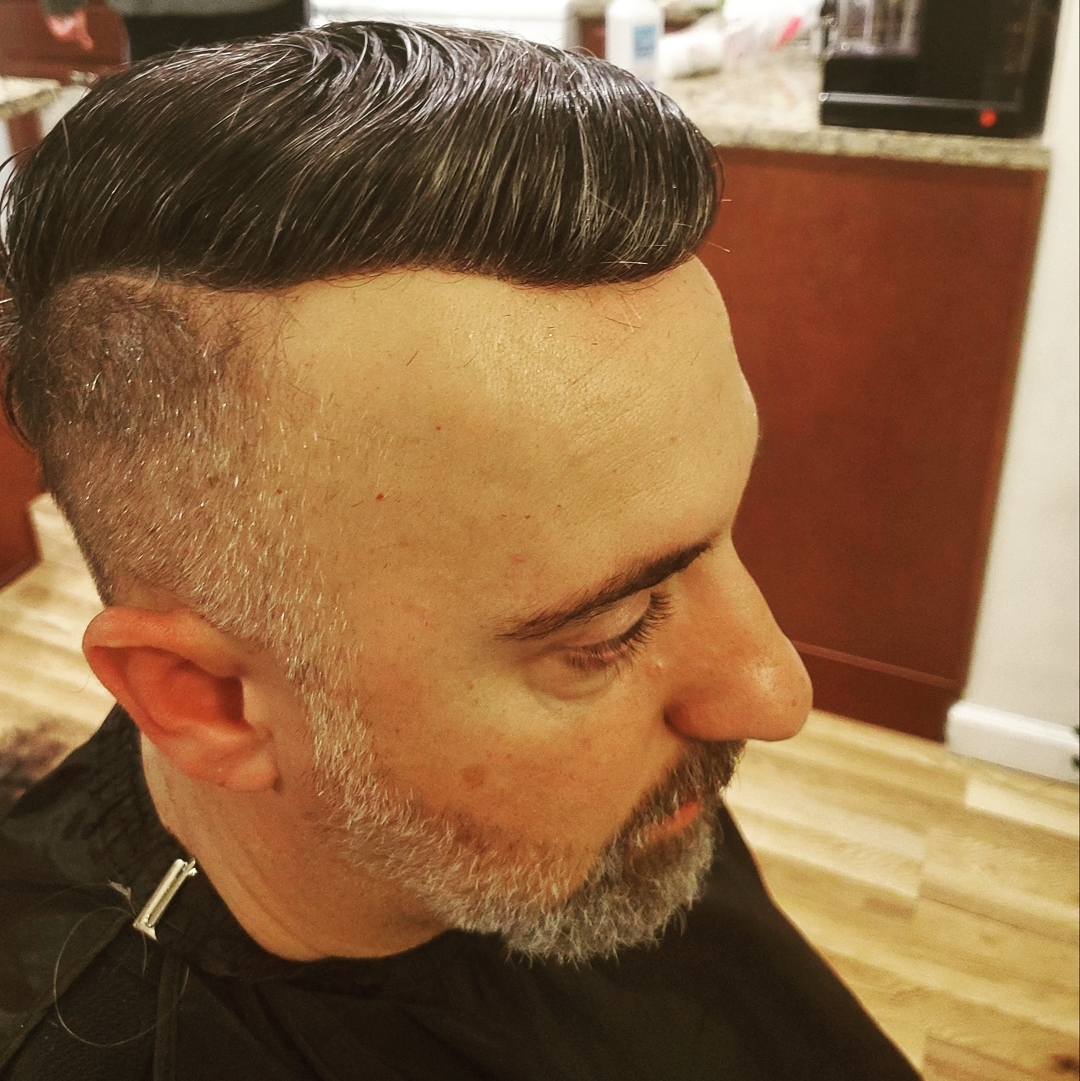 Products recommendations
After understanding how to attach the toupee hair clips, you can look for the proper products. The followings are some good ones we find for you. 
·SWACC 100 Pcs U Shape Metallic Snap Clips
Offering a large number of toupee hairpins, this product costs about $12. There are three options: General U Shape 6 holes, 9-Teeth 6 holes, and 10-Teeth 9 holes. They are specially designed for hair extensions and wigs. This product gets 719 ratings and 73% are 5 stars. 
·Fani 20Pcs Clips
At the price of around $7, the product includes 9-Teeth snap-comb hair clips with 6 little holes. It has black paint on the surface and an anti-slip design so that the toupee hair can be firmly worn. These toupee grips are made up of stainless steel, rubber. It has 497 ratings. 70% of customers have given 5 stars. 
·3.2cm 50 Pcs Snap Comb Wig Clips
These clips for toupee have a bigger size than the above-mentioned products. The product has the brown and black color for choosing with two sized available. The silicone insert can make sure a tight grip. The price is also about $7. Reviews say that they work well and easy to use. 
·JFFX 20pcs Metal Snap Clips for Hair Extensions
The product offers five types of color to choose from light brown, beige, black, dark brown, and silver. They are metal hairpins with rubber silicone. The product seems to be the most popular one on Amazon, getting 977 ratings. Over 73% of consumers have given them 5 stars. Some said the toupee was comfortable to wear with these items. 
·KDOSP 50Pcs Wig Clips
This product includes 50pcs wig clips, 30pcs needles, and 2pcs black weaving thread. Therefore, you do not have to buy extra needles and thread if you do not have them at home. Purchasing this one can save you time. It has near 570 ratings currently, most viewers give a high rating. 
·SWACC 100 Pcs U Shape Metallic Snap Clips for toupee
Three colors are provided including black, brown, and white. The clips are stored in a plastic package. You can fit your toupees, hair extensions, and hairpiece easily with these U shape toupee clips. They are also great DIY accessories. 
Conclusion
These products are all available on Amazon and they all have loops so that you can sew them on the toupee. The toupee hair clips can not only be used to keep the toupee firmly on your head, but also for hair-style DIY. As long as you correctly use them, they can work great.
---