Introduce of Various Benefits of Fake Hair for Men Hair Piece
Views: 1855
Wearing fake hair for men hair piece can bring a lot of benefits to men in their daily life. Hairpieces have become more and more popular among men in our society as they are so useful and convenient. This article will briefly describe the advantages of wearing men's hairpieces, so people can know better whether they should wear them. 
1. Wearing fake hair for men hair piece can make a man have a better appearance 
Nowadays, more people are facing the problem of hair loss because of all the pressure that occur in their daily life and the fast pace of life. Men who suffer from hair loss will inevitably feel bad about their appearance and may not be so confident when they socialize with people. However, men hair pieces can help to solve this problem. 
Fake hair can not only solve the problem of hair loss, but also other hair problems of men, such as baldness, grey hairs, etc. We traditionally think of thick hair as more attractive, so the main reason why people feel bad about their appearance when they suffer from these hair problems is that their hair volume is becoming less and less due to them. So, a suitable hairpiece is what you need to modify your appearance. 
Hairpieces can help men hide their real hair volume and make their hair look thick again, so they will have a better appearance and will feel more confident when socializing with others or performing their jobs. Therefore, a good men's wig can improve people's life satisfaction. 
2. Avoid damage to the hair 
We know that perming or dying hair will cause huge damage to our hair, even our body health. Having our hair permed or dyed will inevitably make it dry and damaged, and it often takes a long time to repair it. The chemicals used in the process of perming and dying can even damage our health. Therefore, fake hair is a healthier and safer approach.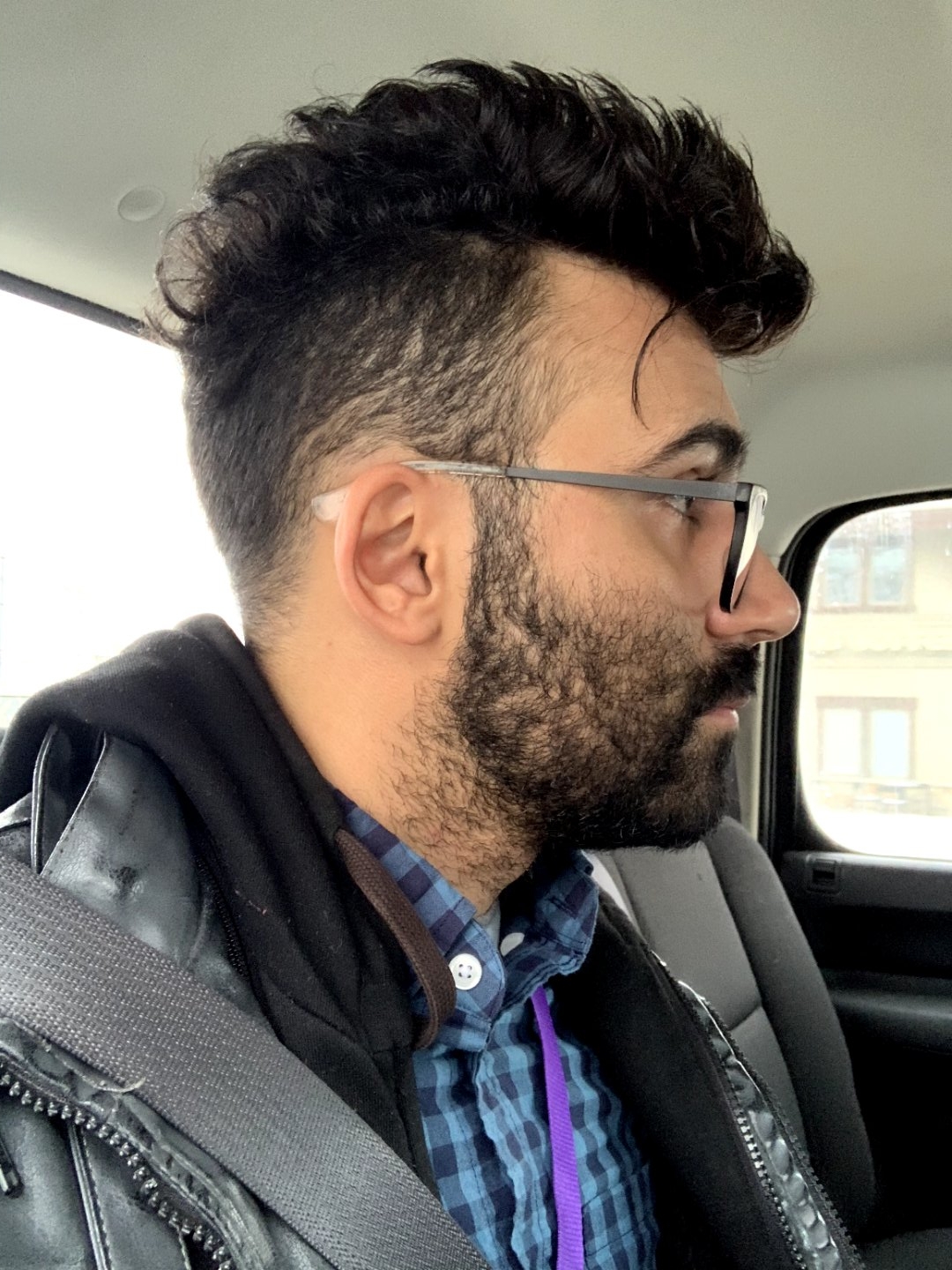 Men cut their hair more frequently than women, so they often need to go to the barbershop to get their hair done. And as perm and dyed hair are so harmful to the hair and body, wearing a suitable hairpiece is more recommended. 
3. Fake hair is cheaper and can be used for a longer time 
The cost of doing hairstyles in the barbershop is generally expensive, and men need to go there frequently, so the total cost of doing hairstyles will be large. However, the price of fake hair is relatively lower, and fake hair can be used for a longer time. People don't need to change them frequently. Therefore, the cost of wearing hairpieces will be much lower than that of doing hairstyles in the hair salon. 
Especially for those who suffer from hair loss, they may already have spent a large amount of money on treating their hair loss but still cannot see any effect. Therefore, wearing a hairpiece will be a better choice for them because the price is much more affordable than the cost of treating their hair loss. 
4. More convenient and simpler 
Wearing fake hair can make a man's life more convenient and simpler because he doesn't need to spend so much time taking care of his hair every day or waiting in the barbershop to do his hairstyles. Therefore, it is highly recommended for men to wear hair pieces. 
5. Enjoy a variety of different hairstyles 
If people want to have a new look, they probably will choose to do a new haircut and most of them will undoubtedly go to the barbers. But it is time-consuming as well as expensive. Besides, if one gets a new hairstyle, he usually has to wait a while before he can get another new one. Wearing fake hair can perfectly solve this problem because they can change their hairstyle every day or even several times a day. 
Wearing fake hair for men hair piece is truly a great choice that saves both time and money, and it also makes a man's life more colorful and pleasing. Especially for those who suffer from hair loss, hair pieces are highly recommended because the cost of treating hair loss is much higher than that of buying fake hair.
---