Do You Know the Best Hair Colors for Men of 2019?
Views: 1129
Mainly, believe it or not, men's hair color 2019 is still in fashion. And of course, it's important to consider your appearance, because hair type and color is very important for a good look. 
And of course, 2019 brought us some great hair color innovations for men. A funny thing is that most men don't like to experiment with different hair colors, but these colors will fascinate you.
If you're looking for a change of look, the first thing you should consider is hair color and hairstyle. You can choose to change your hair color, or even wear wigs.
Here are the 2019 trends in men's hair colors that are still widely used.
1. Ash blue - An excellent hair color for men 2019
Mainly, before giving details of this type of hair color, it is important to highlight why ash blue became so popular in the year 2019.
First, the blue ash is a type of hair color that is in fashion thanks to the different groups of the K-Pop music genre. Even today, many young people are experimenting with bleached hair dyes.
What do I mean by bleached hair dyes? It's very easy; it's simply the combination of intense colors and cuts that are applied after bleach is applied to the hair.
2. Oxygenated Blonde
Honestly, this type of hair color looks best on men with light or dark complexions, but you should also keep in mind that it looks great either way.
The best thing about this type of hair color is that as time goes by, this type of color becomes more appreciated and even looks better.
However, a very important fact that needs to be emphasized is that the process of applying this type of color is very slow.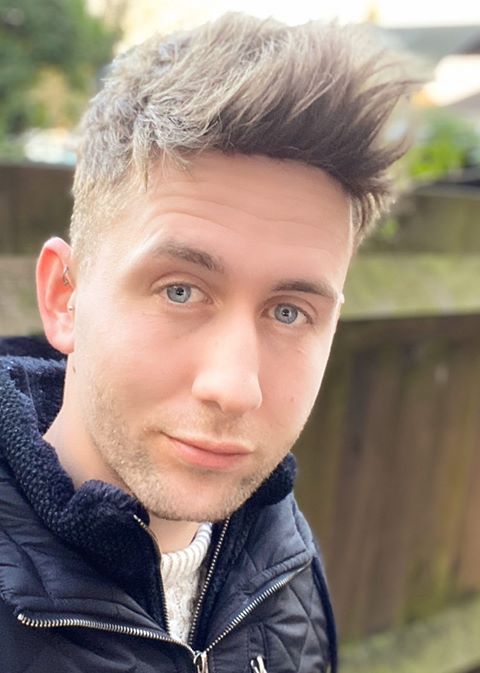 3. Silver Grey
Believe it or not, there are some men who like to show off their gray hair, and if you like to show off your gray hair, the silver-gray is really ideal for your hair.
For this type of hair color, it's extremely important to have an elegant hairstyle and haircut.
Even if you have a lot of gray on your head and don't want to bleach your hair, you can choose this hair color.
4. Copper dye
If your skin color is a candy color, and you have wavy, curly or mushroom-like hair, then this hair color is ideal for you.
Also, if you have light brown hair, you can actually wear this color on your head too, because it's also a very good combination, and it improves your look.
But, you need to keep in mind that the range of red tones tends to disappear faster than normal so you should choose a warmer shade such as bronze or ginger.
5. Natural black
During the course of 2019 not only bleached hair was in fashion, but also dark hair.
Black hair also improves the look significantly, and in addition, dark hair never goes out of style.
In this case, for you to achieve natural dark hair, you simply need to apply pure pigment to your hair.
This type of color looks great on men with long hair.
6. Neon Pink
Many people consider this type of hair color ideal for young rebels who like to rock.
But it is necessary to clarify that not all men wear this color, but it certainly generates a unique and indisputable visual impact.
One very important piece of advice is that if you have long hair, you really shouldn't use this color.
7. Intense shine
In case you don't want to apply any kind of hair color to your head, but you want to improve your look, and show off beautiful hair, then you should opt for a layer of shine.
A shine coat is different from a hair color because it doesn't contain any ammonia or color and it helps to bring out the natural color of your hair.
Conclusion
Many men like to have a great look, but as we know, hairstyle and hair color plays a very important role in our look.
However, not many men like to color their hair, but if that's the case you can choose to buy wigs. On the Lavivid website, you can get the best hair products.
You can currently wear some of these hair color for men in 2019.
---