How to Choose the Best Mens Hair System 2020?
Views: 870
Are you interested to know the best mens hair system 2020? Then check out the hairpieces below. Even though they're really not new, these hairpieces are still worth your hard-earned money. 
Helios Hair System for Bald Men 
The Helios has a full Swiss lace base, which is the lightest and the thinnest lace that you can get. You can be sure that this hair system is made to last thanks to the hand-sewn lines. This hair system is for those who are looking for a natural-looking hairline. It even moves like real hair. This is why it's one of the best mens hair system 2020. 
Even the experts will have a hard time detecting that it's a hairpiece. It is actually designed to appear like the strands are growing out of your scalp. The strands are made from 100% Indian Remy Human hair, which is known in the industry for being strong despite having a super-fine quality. 
This hair system is ideal for active people because of its breathable base. It's also perfect to use in warm climates. With Helios, you don't have to worry about developing rashes caused by sweating. It's the perfect hairpiece to wear whether you like to work out indoors or outdoors. 
Crius Men's Half Wig 
This is a French lace system with poly skin all-around. This system is easy to apply thanks to having poly skin. This hairpiece also looks super realistic with its v-loop that creates an ultra-realistic hairline. For sure, people won't be able to tell that you're wearing a hair system. 
Like the Helios, this hair system is also perfect for those who are active or like to work out. It's a breathable hairpiece that is perfect also for warm climates. So even if you get all sweaty, you don't have to worry about bad odor or developing a rash. 
Because it's light and the fact that it's easy to remove and apply, the Crius is the perfect hairpiece to take with you when you travel.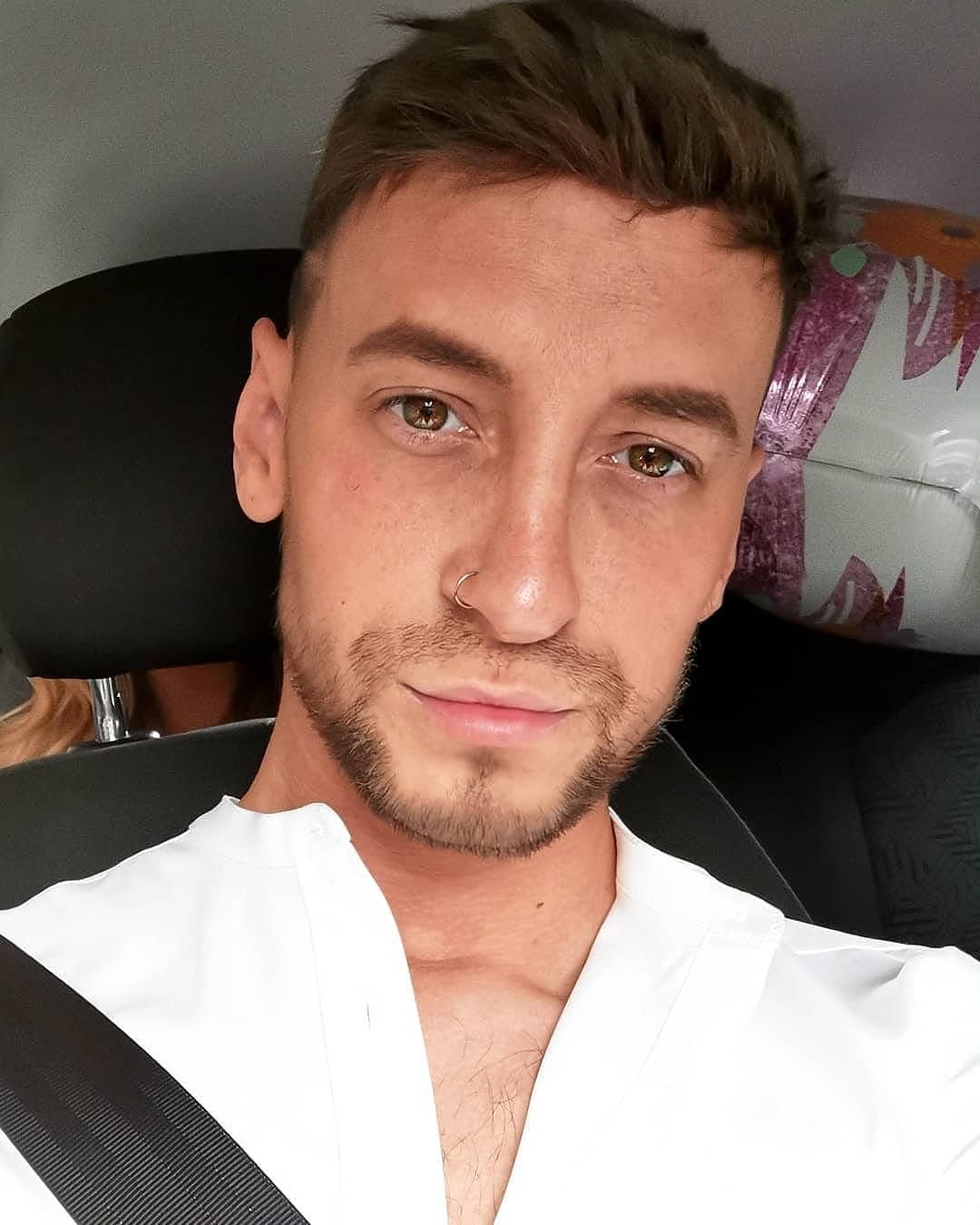 Harry Lace Hair System for Men 
This hair system has a contoured shape front hairline, which makes it different from other hair systems. And even though it comes in a standard size, you can ask Lavivid Hair to cut it to match your own size. This features a front lace system with a 2.5" poly on the sides and back. 
You can expect this hairpiece to last because of its strong and durable base structure. Are you an active individual? Do you like to work out? Then this hair system is ideal for you. The lace material makes it a totally breathable hairpiece. This is also perfect for people who sweat a lot or have an oily scalp.
Because it has a poly base, Harry is also very easy to clean compared to hair systems that are lace-based. This will help to save you a lot of time so it's ideal for busy individuals. Styling this hairpiece is also very easy because of its slightly wavy and freestyle look. 
Mirage Toupee for Men 
Do you want to know what kind of hair systems celebrities wear? Well, this is one of them. And it's one of the best mens hair system 2020. The Mirage hair system comes with a full super thin base skin. What makes this hairpiece unique is that it is made of poly paper all over. And you're probably wondering why it's called Mirage. Well, it's because it offers a transparent and super thin feeling. 
The base really feels and looks like skin. So this makes the hairpiece virtually undetectable. It also has a very realistic front hairline thanks to the v-looping ventilation method. It makes it look like real hair is growing out of your own scalp. Now you know why it's the top choice of many celebrities. This hairpiece also has the most secure fit. So no matter what you do, you don't need to worry about it falling off. 
Another reason why this is favored by celebrities is that it is very easy to style. It's just like normal hair. Due to the demands of their occupation, celebrities need to style their hair often. So they require a hair system that will meet their requirements. And this is why they like Mirage from Lavivid Hair.
---