What Are the Best Mens Hairstyles for Thin Hair over 40
If you are in your 40's and suffer from thinning hair, some ideas for mens hairstyles for thin hair over 40 may help you overcome your condition. No matter how thin your hair is, you can still make it look thicker and more attractive. All you need to do is just to select the right hairstyle that will reduce the thinning appearance. Here are some suggestions that will make you hot and stylish even through your thin hair struggle. 
1. Grow a royal beard
Well, the first tip is not a suggestion for a hairstyle. Rather we encourage you to forget about your hairstyle for a while and focus on growing a generous masculine beard. This will help you draw the attention from your thin hair, redirecting it to your impressing beard. It is a lifehack that actually requires nothing from you to do, except maybe caring for the rapidly growing mane, treating it with oils and sculpting it with the trimmer to ensure a good-looking shape and texture.
Once you have grown a generous facial hair, the first thing people will notice when looking at you will be the royal beard which will overshadow the trouble areas on the scalp. 
2. Fairytale flowing hair
Do you remember those hot guys from romance novels and soap operas with long hair swept back with styling gel? Well, you can also try this sexy hairstyle on your thinning scalp. Even if your hair is not so thick, this haircut will still look attractive and will keep all women's eyes on you as they are simply crazy about it, no matter the density of hair and the gray fibers that appear on your scalp as you get over 40. In fact, gray hair will give this haircut even more sex appeal, suggesting about man's intelligence and maturity.
We would recommend you though not to choose this haircut if your hairline is receding dramatically, as the swept-back hair will leave the bald hairline exposed. You are better off choosing this hairstyle only with crown thinning and side thinning.
3. Military style
Another way to minimize the thinning effect is to cut the hair short and push the remaining hair closely together. Instead of letting the thin fibers scattered all over the scalp, you are better off coiffing them compactly in a bunch of hair along the middle line of the scalp, which will help make the thinning less noticeable. You can also complement this short haircut with a beard if you have the ability to grow one. Facial hair will keep people's eyes away from your receding hairline.
4. Tapered haircut
If you have the ability to grow much hair in the areas not affected by thinning, you can let the hair grow to a length that allows you to comb it in all available directions. Once it has reached the workable length, you can manipulate it so that it covers the thin hair. You can comb it backward or on sides while keeping your hairstyle natural looking.
5. Brush the wavy hair forward
You can use your waves to reduce thin areas. If you are blessed with natural wavy hair, you can make it a weapon against receding hairline. Just brush the hair forward to make sure that it covers the bald areas. It is not only a perfect baldness disguise but also a fashionable haircut that will help you stand out.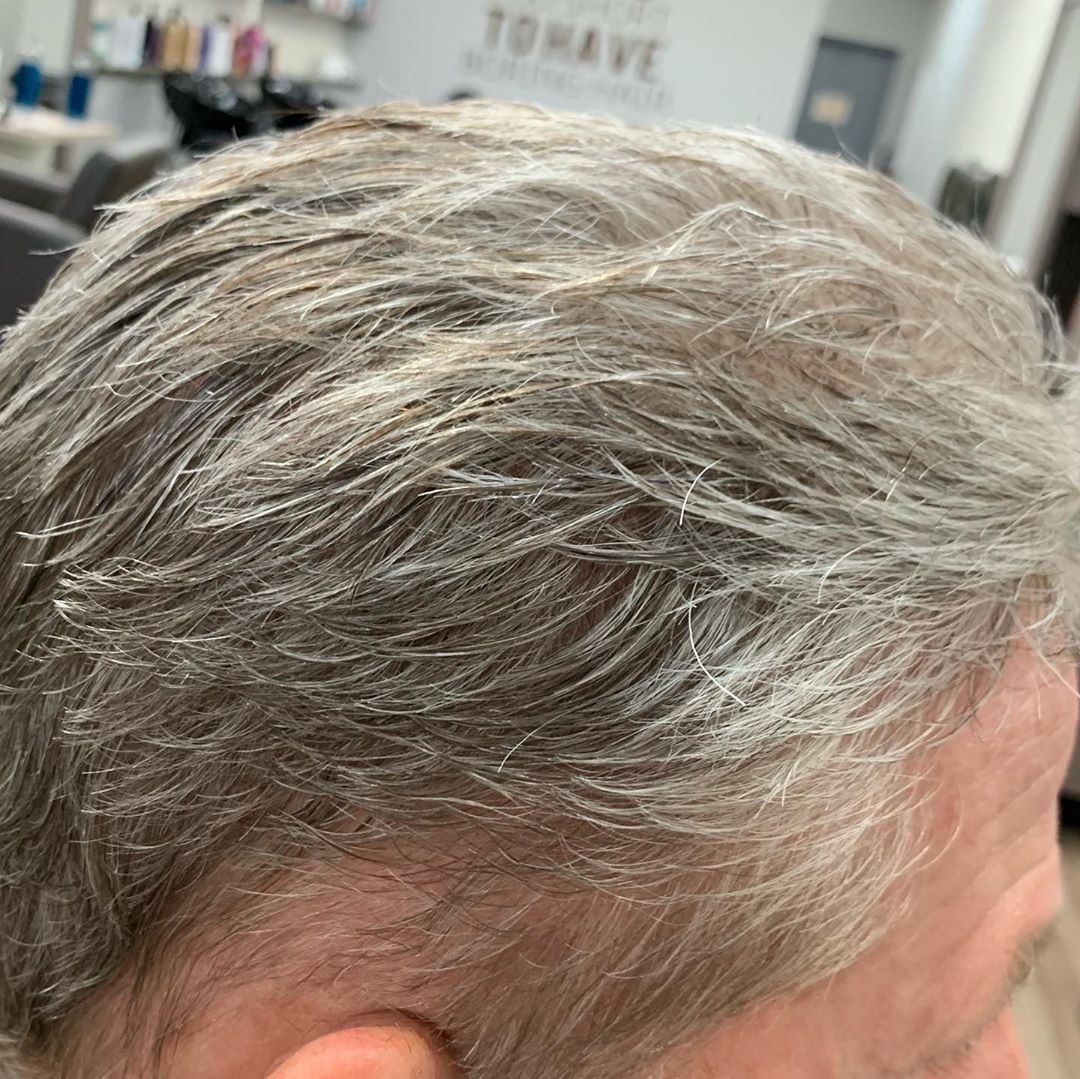 6. Square haircut for curly hair
Fighting thinning becomes a harder task when having curly hair. While curls are a blessing that sets you apart from others, the scalp is more visible through them when you suffer from thinning. Still, there is a trick that can save you from this tight spot. Choose a haircut with faded sides and faded back while the top retains its curly locks. This will make the eye travel to the faded areas giving the illusion that there is more hair on the top. Also, you can use styling gel to make the horizontal curls look like spikes, which will add volume to your haircut.
7. Get a wig
Getting a wig might be an effective way to solve the thinning issue and to remove concerns about what hairstyle to choose so that you don't look embarrassing while trying to cover the bald areas. Once your crown, sides or front get bald, just put a wig on and style it the way you want without having to think of placing the hair in a special way so that your bald patches are less visible.  
To sum up, there are several men's hairstyles for thin hair over 40 that help disguise thin hair. You can try long hair flowing backward, forward-brushed wavy hair, comb over, square haircut with side and back fades for curly hair or just growing a copious beard that will steal the show and leave the thin hair in shadow. After all, if you like to change your hairstyles often, you can buy a wig and style it to your liking, adopting a lot of haircuts that suit your age and personality.