What Are The Reasons to Get A Lace Frontal Human Hair System?
Are you planning to get a lace frontal human hair system? Then you need to read this article first. This is one of the most popular types of hair systems you can get. This is mainly because it has plenty of benefits. But the question is, is it right for you? Knowing the advantages of wearing this kind of hair system can help you make an informed decision. Below are some of the benefits of a lace frontal hair system. 
Easy to wear 
People want convenience. They want things that are easy to use. A lace front human hair system is perfect for busy individuals since it's easy to wear. The lace is easily stretchable so you won't have any problem putting it on your head. Putting this on is just like wearing a cap or a beanie. And it's not only easy to put on, but it's also easy to remove. So when the time comes that you need to take off your wig, you surely won't have any problem. All it takes is a few seconds. It surely won't waste your precious time. Indeed, this type of hair system is designed for the modern man who is always on the go. 
It's undetectable 
Because this is made with real human hair, it will look and behave just like your own hair. The last thing that wig-wearers want to happen is for people to know that they're wearing a wig. This is because wearing a wig still comes with a stigma. But you have nothing to worry about with this kind of system because it's completely undetectable. Even you will forget that you're wearing a wig when you look at yourself in the mirror. And even when other people will touch your wig, they still won't know that it's not real. That's how natural-looking this wig is.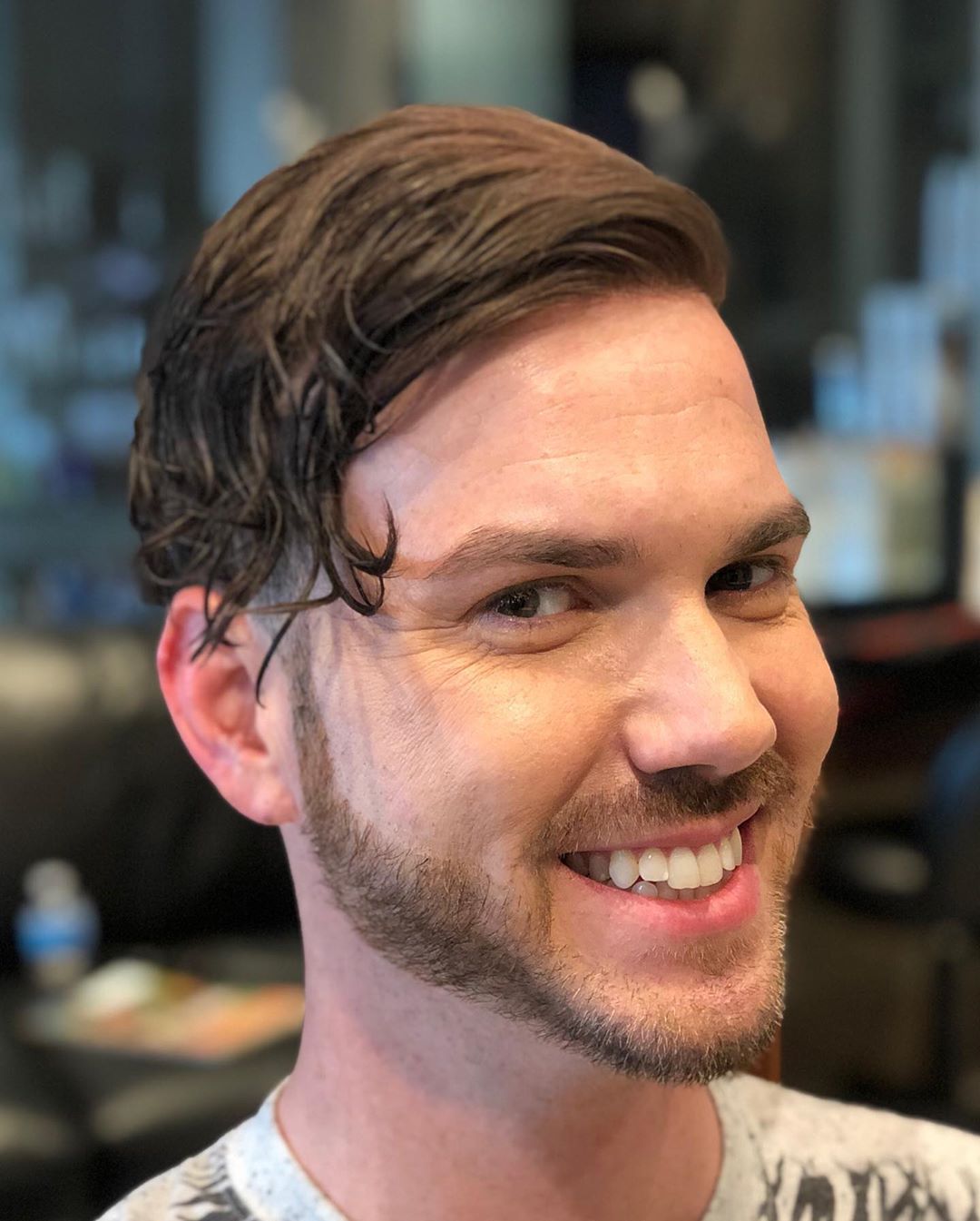 Versatile 
Another thing that you'll love about this hair system is that its versatility. In fact, it's not only used by those who are suffering from hair loss. It's also worn by people who simply want to have a new look. If you want to change your look in an instant, then wearing a lace wig can do the trick. You can also treat this wig as if it's your own hair. You can cut it, style it, and even color it. So if you're someone who's suffering from hair loss, for sure you won't miss your hair if you have this wig. 
Comfortable 
If you're looking for a wig then you should get one that feels comfortable. This means that the wig should be breathable. The lace front system fits the bill perfectly. It's made from materials that won't cause irritation and itchiness to the skin. So you can wear it all day long and it wouldn't bother you one bit. You can't say the same with other types of hair systems. Some hair systems are so uncomfortable that you can't wait to take them off. This one is the complete opposite. It's so comfortable that you may not want to take it off. 
When you get a wig, you should get one that looks good on you of course. But the wig should feel good too. This is particularly important if you live in a place where the climate is warm and humid. You need to choose a wig that will let your skin breathe. And if you have sensitive skin, then you also need to make sure that your wig won't cause irritation. The lace front system is probably the safest type of hair system that you can get. It's guaranteed not to cause any skin irritation or any skin problems. 
Easy to maintain 
As mentioned earlier, this wig is designed for busy individuals. And this is why it's also easy to clean and maintain. You can easily wash this type of wig with no worries. You just need to wash it regularly and then dry it completely before wearing it again. Of course, you can always take your lace frontal human hair system to a professional to have it cleaned. But it's not necessary. You can easily do it yourself. And it won't take much of your precious time.