What Causes Your Hair to Fall Out In Patches?
Views: 498
It's common when people face a hair fall of 50 to 100 hairs per day. This is not a serious problem because new hairs grow simultaneously and maintain your hair scalp with beautiful, healthy hair. But hair loss occurs when new hair does not regrow and replace that has fallen out.
Below are some of the factors that may cause the hair loss issue we discussed in detail.
Hair loss issues occur due to different diseases like ( alopecia, diabetes, cancer, etc.) or sometimes if you follow a strict diet plan or unhealthy food. It can affect your full-body health and or just your scalp. It may be temporary or permanent. 
Alopecia sometimes comes through heredity, hormonal changes, or poor medical condition when you are a child. A hair loss issue is mainly common in men and is found in women. 
What is Baldness? 
Baldness typically refers to excessive hair loss from your scalp in the shape of small circles. And the affected area is completely shaved. So, it doesn't look good for men, and they need to cover it with different hairstyles, makeup, hats, or scarves. And others search for a permanent solution to this problem and choose one of the treatments available to prevent further hair loss or restore growth.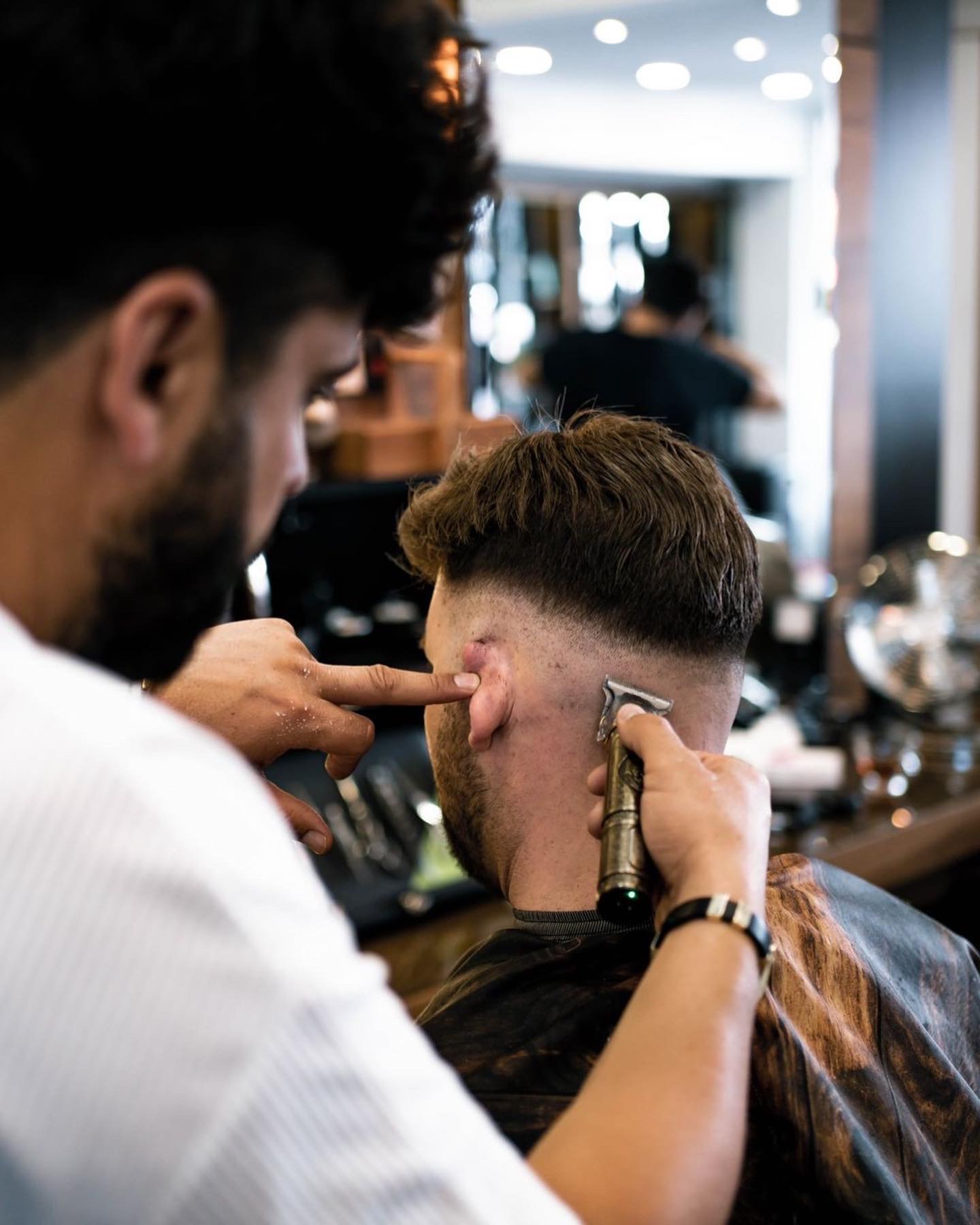 What Are The Symptoms of Hair Patches? 
Hair loss also affects your whole body or only head in many different ways. It can be done suddenly or gradually, depending on what's causing it. 
●In men, the bald patches begin to recede from the forehead.

●Alopecia areata is preceded by an itchy and painful scalp.

●Male-pattern baldness

●Female-pattern baldness

●Patchy hair loss ( Stress on the hair can cause traction alopecia).

●Traction alopecia is mainly found in women and their frontal fibrosing alopecia (hairline moves back).

●Gradual thinning on top of the head. 

●Women typically have a broadening of the hairline part.

●Circular or patchy bald spots occur on the scalp, beard, or eyebrows. 

●Sometimes, there is a sudden loosening of hair due to emotional shock, and hairs come out when combing or washing. This is because of poor health, and it is temporary.

●Full-body hair loss occurs commonly during medical treatments, such as chemotherapy for cancer. It's also temporary, and hair usually grows back.

●Patches of scaling that spread over the scalp cause ringworm.
What are the Causes of Hair Patches or Hair Loss? 
Hair loss or hair patches is typically related to one or more of the following factors:
Family History (Heredity). 
The most common thing is heredity. Many people face this issue, and that happens with aging. This factor is also called " androgenic alopecia, and it's unknown as male-pattern baldness and female-pattern baldness. This is common in males and occurs gradually in predictable patterns. Women have issues with hair thinning along with the crown of the scalps. And men bear the receding hairline and bald spots.
Imbalanced Hormones & Medical Conditions:
This may appear temporarily or permanently depending on medical conditions, such as during cancer treatment. It can also cause when women have Hormonal unbalanced problems due to pregnancy, menopause, and thyroid problems. 
A common cause of imbalance of Hormones is polycystic ovary syndrome (PCOS). The Symptoms arise mostly from hair loss that can also occur when using birth control pills cause hormonal imbalance. It leads to cysts on a woman's ovaries and other symptoms and signs.
Medications and Supplements:
Some people use different medications regularly while suffering from different health problems, including ( high blood pressure, heart problems, arthritis, depression, and gout). These medications may be harmful in other cases, like they may damage your kidney and cause stomach problems and hair loss issues. The mat affects your skin and risk skin allergies, swelling, and weight loss.
Radiation Therapy to the Head
Sometimes when people go for hair regrowth treatment, this is not helpful even if the hair never grows back the same as before. Moreover, many people experience a general thinning problem, and it's common for all humans because they have some physical or emotional shock. That causes hair loss, but it's temporary, and after 2 to 3 months, their new hairs come back. 
Hairstyles and Treatments:
If anyone follows an excessive hair styling or hair coloring routine, that will definitely cause hair fall due to excess hair pulling and hair righting. This type of hair fall is called " traction alopecia".
Moreover, the hot oil treatment, hair straightening, hair curling, and hair rebound ING also cause hair to fall out. If scarring occurs, hair loss could be permanent.
Age Factors
Age Factors are natural, and with age, most people have a hair loss problem because, in the age of 50s, the hair growth process slows down, and at this point, hair follicles stop new hair growth. This is the reason hair is thinning even more. Hair also starts to broaden from the hairline and lose its color. 
Alopecia areata
alopecia attack directly to immune system and slows hair follicles Which causes baldness. The entire body disturbs by alopecia disease and hair loss from the nose, legs, arm, and full body. Even hair falls out from inside your ear. And sometimes, the eyelashes or eyebrows also lose hair.
Several types of alopecia areata exist are
●Alopecia areata (patchy)

●Alopecia totalis

●Alopecia Universalis

●Diffuse alopecia areata

●Ophiasis alopecia

●Alopecia areata prognosis
Sexually Transmitted Infection
A sexually transmitted infection (STI) can also cause severe hair loss.
Thyroid Disease
A thyroid also leads to thinning hair. You can notice when you are brushing hairs, and the hairs fall out in clumps.
Risk Factors
These factors can increase your risk of hair loss, including:
●A family history of balding 

●Age

●Significant weight loss

●Medical conditions, such as diabetes and lupus

●Stress /Depression

●Poor health ( less nutrition food intake)
Prevention
Genetics (male-pattern baldness and female-pattern baldness) is not preventable. Otherwise, you can prevent hair loss if you follow these tips.
●Avoided tangled Hair

●Be gentle with your hairs

●Regular brushing with a soft hand

●Daily washing with mild products

●A wide-toothed comb might help prevent pulling out hair.

●Avoid combing in wet hairs.

●Avoid Using heating elements such as straightening, hot rollers, curling irons, and hot-oil treatments.

●Don't follow a strong hairstyle and use rubber bands, barrettes, and braids.

●Use those medications that might cause hair loss.

●Protect your hair from dirt and sunlight.

●Stop smoking 

●Avoid Using alcohol
When do dermatologists recommend treatment for hair loss in Patches?
When you feel a severe hair loss problem, your dermatologist may recommend a treatment to quickly regrow hair. This is helpful for further hair loss and hair Patch issues.
Your doctor may recommend one of them that I mentioned below.
●At-home treatments___ it's a convenient and simple treatments you can follow at home.

●Medication treatment__ you can follow some hair regrowth medication.

●Surgical treatment__ it is done through the hair transplant process. 

●Non-surgical treatments __ it's included to hide your bald spot with a hair patch, wig, or hairpiece.
What Are the Types of Hair Loss?
Hair loss, also called alopecia, is a disorder caused by an interruption in the body's hair production cycle. Hair loss can occur anywhere on the body but most commonly affects the scalp. On average, the scalp has 100,000 hairs that cycle through periods of growing, resting, falling out, and regenerating.
●Androgenetic Alopecia

●Male Pattern Hair Loss

●Female Pattern Hair Loss

●Telogen Effluvium

●Anagen Effluvium

●Alopecia Areata

●Tinea Capitis

●Cicatricial Alopecia

●Lichen planopilaris

●Discoid Lupus Erythematosus

●Folliculitis Decalvans

●Dissecting Cellulitis of the Scalp

●Frontal Fibrosing Alopecia

●Central Centrifugal Cicatricial Alopecia

●Loose Anagen Syndrome

●Trichotillomania

●Traction Alopecia

●Hypotrichosis
What is the Best Treatment for Controlling Hair loss? 
Many treatments are helpful to control hair fall and baldness issues. But if you want a surgical treatment, this is the best choice for you. It's easy to carry, simple and quick. In non-surgical hair replacement systems, you may have choices like Wigs, toupees, hair pieces, and Hair Patch. So, Do you feel uncomfortable taking medication? And doesn't have enough budget for treatment?  
If your answer is yes, go with the hair wig and the concealing process. It's a painless and eco-friendly process for all ages.
While this non-surgical procedure cannot slow hair loss or help you regrow hair, but it's helpful to boost your self-esteem. The main benefit of this treatment is that you can get instant results.
So, in the market, you can find many varieties of wigs, including ones that can be custom-made. 
You can also find the best concealer, such as a spray or powder that can hide hair loss. You can find these products online and from your dermatologist's recommendation. Before buying these types of products, we suggest that it's better to have a dermatologist guide you in selecting one.
How Can I Diagonal And Test Hair Loss?
From a well-known health provider, you can get treatment and from slightly pulling down your hair, how many hairs fall out then decide to take a test. Such as 
●Blood tests (like vitamin D, vitamin B, zinc, and iron) 

●Hormones levels test (including thyroid and sex hormones).

●Scalp examination under a microscope and trichoscopy.

●Scalp biopsy to remove 

●Your healthcare provider might ask about your sleeping habits and diet plan.
---