What Does He Say after Trying out LaVivid Louis C-through Bio Skin Hair System?
Views: 502
C-through bio skin is a new skin material that LaVivid recently released and it is more transparent and more dull looking than normal skin materials. If you are a perfectionist and you want to have a perfect hairline, then you should not miss trying this one.
Louis uses 0.04-0.06mm c-through bio skin, so at the same time it gives you a perfect hairline, it also gives you a 3-4 months lifespan.
What people say about Louis after trying it out?
Santo has been using hair systems for a few years now and he prefers to use thin skin hair systems. He is a perfectionist and he needs the hairline to look perfect all the time. After LaVivid Louis hair system is released, Santo bought it immediately to see how it works for him.
This is how he says about Louis: 
'The Louie (Louis) is just as amazing as the euros (Eros)! I love them both. They look so great! The hairline is truly truly undetectable! You guys are killing the hair system game' 'Even my wife says it is incredible. I am so excited about your new products! You did a great job with this new updated bases! I cannot believe how undetectable they are. The hair quality is amazing too! '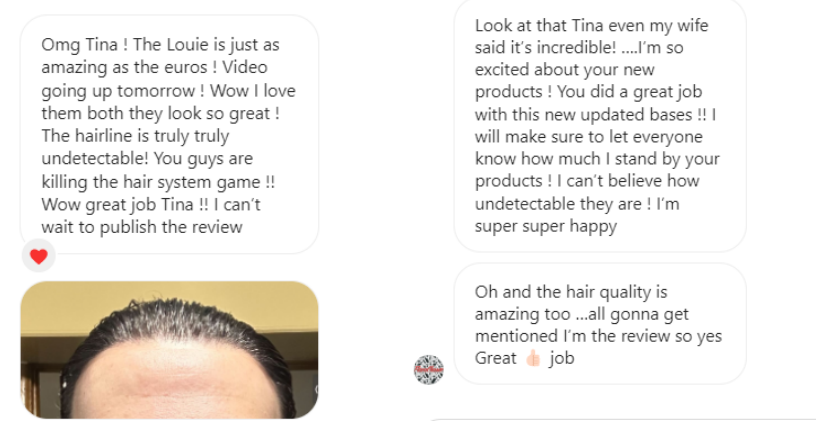 ---