The Introduce of PRP for Men's Hair Loss and How It Works
Views: 1033
Prp for men's hair loss is a treatment that aims at increasing the blood flow to follicles and strengthen hair fibers. It is considered an alternative to medications like Rogaine and hair transplantation, though it has also many negative aspects. If you don't know much about platelet-rich plasma therapy, this article will talk you through it, explaining how it takes place and what side effects it has. 
1. What is PRP and how does it take place?
PRP is performed by a qualified surgeon and takes place in three stages. Its goal is to collect blood from a part of the body, process it and transfer it to follicles. The first step involves drawing blood from your arm and placing it into a centrifuge. The aim of the centrifuge is to separate platelet from other blood fluids. For that, the machine starts spinning fast helping thick platelet set apart from components of lower density. 
What is a platelet?  
Platelet is an element that makes blood thick and promotes its clotting. Given its high density, it is said to help follicles to recover, increase their hair-growth potency and strengthen hair shafts making them more resistant to breakage. 
After 10 minutes of centrifuge spinning, the blood breaks down into 3 fluids. The surgeon draws up the platelet and injects it in the scalp areas affected by baldness. The patient needs 3 prp procedures 4 weeks apart to reach visible results. While having a strong theoretical basis, prp for men's hair loss is not always effective and it involves many risks and side effects. 
Side effects    
A good thing about this procedure is that you transplant your own blood from one part of your body to another, which makes it impossible for you to get a communicable disease. Nonetheless, prp therapy comes with many side effects typical of any injection treatment. First, the risk of infection is high and once you get infected blood injected into your follicles, they will get seriously damaged and their work will get disrupted leading to even more hair loss. 
Injury of nerves and blood vessels is also likely to occur. It will again endanger your follicles, having a negative impact on the future blood supply. After all, since platelet-rich plasma therapy for men's baldness is an invasive procedure, the risk of skin scars is also high.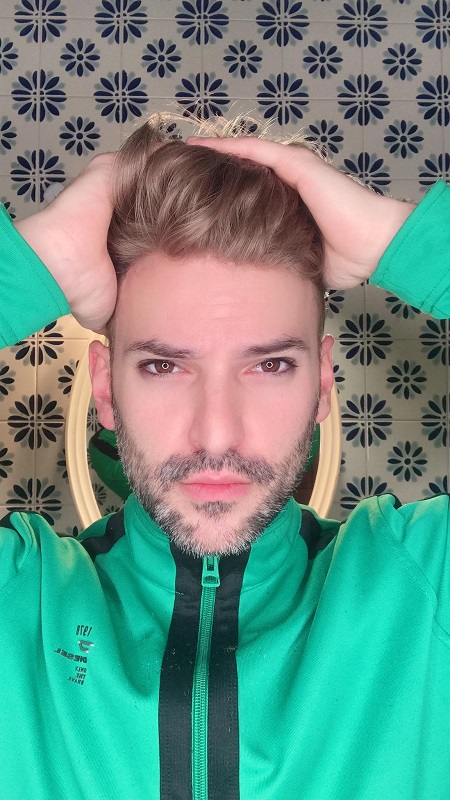 Risks
Prp is forbidden in a wide variety of cases. When you visit the doctor for the initial consultation, be sure to tell him/her what medications you are on. If you take blood thinners, supplements or herbs, you are better off reporting it to your doctor so that he/she can decide whether you are eligible for treatment. 
You will be also denied treatment if you are a heavy smoker or suffer from cancer, chronic liver disease, chronic skin disease or thyroid disease. 
Alternatives to PRP therapy
Invasive hair loss treatments are effective but they are accompanied by lots of side effects and potential complications. If you are not that risky kind of person, you can fight your hair fall issue by wearing a wig. Though not generating new hair growth, wigs offer an immediate solution, providing an artificial head coverage that makes baldness and thinning invisible. This will quickly boost your confidence and restore your self-respect, which in the case of prp therapy happens over months after the first procedure.      
Moreover, wigs are non-invasive, they don't cause pain and they don't lead to health complications. You can use a wig in combination with a drug treatment, wearing it until the medication takes its effect. Another advantage of wigs is that they can help even during the terminal stages of hair loss when natural hair growth has stopped. You just put the wig on and forget you have ever suffered from baldness. 
To conclude, prp for men's hair loss has to do with drawing blood from your arm, collecting platelet, and injecting it in follicles to strengthen hair shafts and stimulate new hair growth. Like any other injection treatment, prp therapy can cause infection, injure nerves and blood cells and lead to visible scars. Alternatives to this invasive procedure may be an iron-rich diet, drug medications or wig-wearing which is safe and provides an immediate effect.  
---