How to Choose The Best Glue for Full Lace Wigs?
Views: 1846
What is the best glue for full lace wigs? If you're wearing a full lace wig then this is a very important question to ask. Answering it is not easy, however, since there are a lot of wig glues available on the market. And you should be careful with your choice of wig glue. Picking the wrong glue can cause some problems and may even lead to an embarrassing situation. Below are some of your best options. 
Ghost Bond XL Hair Replacement Adhesive 
This adhesive is designed for both lace and poly base wigs. It becomes completely invisible when it dries up. But what people love about it most is its moisture control feature. So even if you're someone who tends to sweat a lot, you don't need to worry about affecting the performance of this glue and of your wig falling off at the most inopportune times. 
It's also ideal for active people. Because even if you sweat buckets, the glue is guaranteed to remain tacky to keep your hairpiece secure. Do you live in a place where it's hot and humid? Then this glue is ideal for you as well. 
Because of its moisture control feature, it may not be ideal to use in cold places. But that seems to be the only disadvantage of this glue. It also doesn't contain latex that can cause an allergic reaction to some people. 
Before this brand was released to the market, it has undergone a series of rigorous tests to ensure safety, quality, and performance. So for people asking, what is the best glue for full lace wigs, this may be the answer to your question.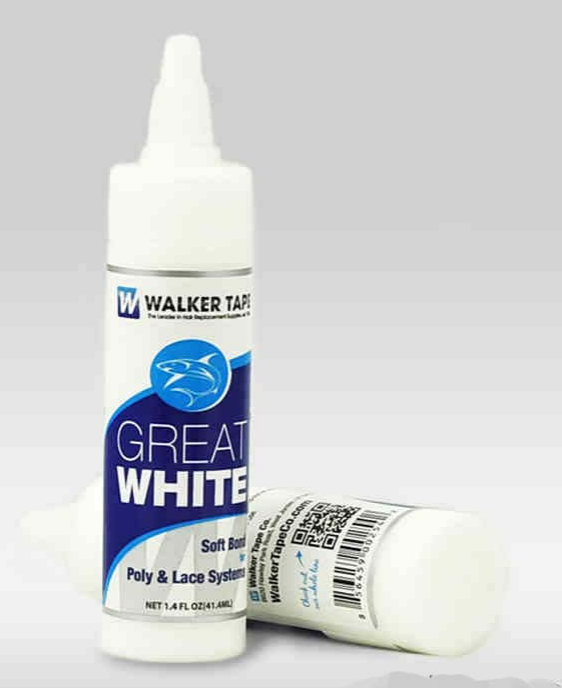 Got2b Glued Styling Spiking Hair Glue 
This glue is strong enough to create spikes in your hair. It can also be used to create an unstructured look that seems to be in fashion these days. An interesting fact about this wig glue is that it has been tested in a wind tunnel. So even if there's a strong wind, there's no need for you to worry that your wig will fly away or fall off. You'll also love the fact that it creates a strong adhesion between your wig and your scalp. And the bond is sure to last for a long time. This glue is not only weatherproof but also offers some protection from moisture as well. So you don't have to let bad weather prevent you from wearing your wig. Be warned though that it's not completely waterproof. So you still need to avoid getting your wig soaked. 
This wig glue is also very easy to apply, making it perfect for first-time wig-wearers. It's packed in a big tube so you can apply it anytime, anywhere. It doesn't require any special applicator. You can directly apply it to your scalp. It also dries clear and is easy to remove. For sure, you won't have a problem cleaning it up. If you're looking for wig glue with a stronghold then this is the glue for you. 
Salon Pro Exclusives Antifungal Super Hair Bond Glue 
This features the best dry time among all of the glues reviewed here. All it takes is 30 seconds for it to dry up. It also has antifungal properties as well so you can be sure that this product will not cause skin problems such as dandruff. It's also 100% safe because it doesn't contain any harmful chemicals that can cause skin irritation and other health problems. 
You'll also be amazed at how strong this glue is. The manufacturers actually claim that it can hold a wig for up to six weeks. It's also very economical because you only need to apply a very small amount of it on your scalp and you need to invite it very thinly. It's also quite easy to apply so even beginners won't have a problem using it. 
The downside of this glue is that it's not waterproof. So it's not ideal to be used by people who sweat a lot and active individuals. It's also not ideal for places with a warm climate. But if you don't have oily skin then this brand is a good choice. So this is also recommendable for people asking what is the best glue for full lace wigs. This glue dries clear and works well with hair color. So it's perfect for those who like to color their wigs.
---