How to Choose The Best Mens Hair Growth System? See Best Options Below
Views: 1507
Do you want to know what is the best mens hair growth system? Then you've come to the right place. Here you'll see your best options when it comes to hair growth systems. 
Finasteride 
This is widely considered as the best mens hair growth system overall. It is recommended by top dermatologists from around the world. It is more popularly known by the brand name Propecia. It is FDA-approved but it's available on prescription. But you can also get generic Finasteride online but you still need at least a virtual consultation with a doctor. 
Many experts believe that Finasteride is better than Minoxidil, another popular hair growth system. This is because apart from actually allowing hair to grow back, Finasteride can also prevent further hair loss. It works by restraining an enzyme that converts testosterone to DHT, which causes hair loss in men. 
Finasteride is very easy to use. It comes in pill form and all you have to do is to take one pill per day. A quarter of the men who took it have reported seeing improvements after taking the pill for some time. Some experts also recommend using Finasteride and Minoxidil at the same time for better results and to help prevent losing more hair. But before you try taking medicine for hair loss, whether it's oral or topical, you need to consult your doctor first. 
Minoxidil 
Minoxidil is more commonly known as Rogaine and is considered by many as the best when it comes to hair loss prevention. This drug is often used as the first line of defense by experts. Of course, you need to manage your expectations when you use this solution. If you expect to have luscious hair after using Minoxidil then you'll most likely be disappointed. This drug is good at preventing or slowing down hair loss and not really at promoting hair growth. So it's highly recommended for people who are just beginning to see the signs of hair loss.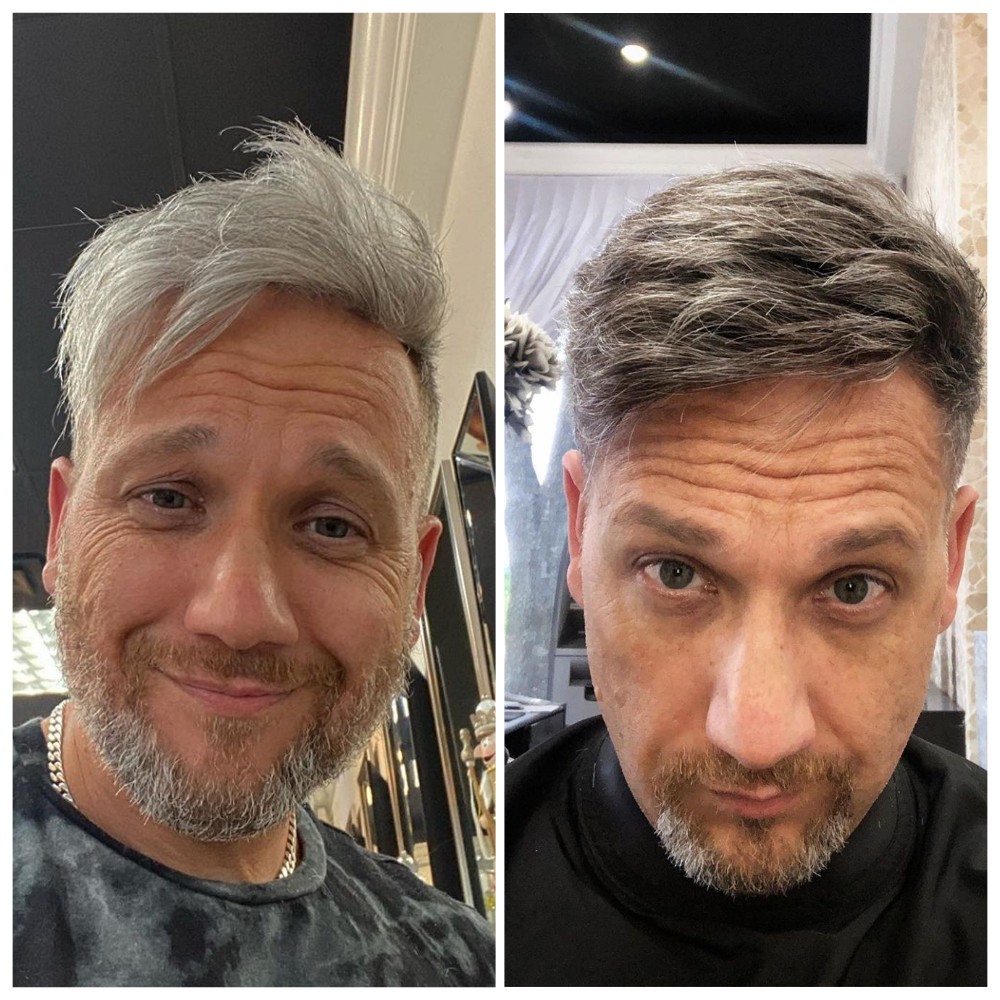 You can expect to experience improvements after using Minoxidil for around six to nine months. So if you don't see any improvement after using it for only a few months, don't be too quick to judge the drug and stop the treatment. And if you experience hair shedding after a few weeks of using Minoxidil, don't worry. This is just a temporary side effect of the drug and it's actually a sign that the drug is working. 
This is a topical solution and is very easy to use. All you need to do is to massage the foam on your scalp once or twice daily. The most popular brand of Minoxidil is Rogaine, which contains a 5 percent solution. You need to check whether you're experiencing itching or a burning sensation after using the drug. If you're not, then it's safe for you to use Minoxidil. Some experts also suggest using Minoxidil together with Finasteride. 
Revian RED Hair Growth System 
If you're not keen on using a topical or oral medication for hair loss, then maybe laser treatment is for you. You can try the Revian RED Hair Growth System. This is actually a cap that emits a red light to the scalp. The red light is supposed to increase blood circulation to the scalp that in turn can stimulate hair growth. 
Apart from a red light, the cap also emits orange light, which enhances the production of nitric oxide, which also helps in improving blood circulation. According to the makers of Revian, you can see a 25% improvement after using their product continuously for four months. 
You need to wear the cap for ten minutes every day for six months. If you don't see any results after six months, the company promises to give you your money back. 
Hair replacement systems 
If you want instant results then maybe you should try hair replacement systems such as wigs and toupees instead of looking for the best mens hair growth system. No need for you to wait for months to see results. Of course, wearing a wig or toupee will not help grow your hair back. But many hair replacement systems nowadays are designed to look realistic. Some are completely undetectable. So if you're wearing one, it's as if you've grown your hair back.
---