Something You Should Know about Non Surgical Hair Replacement
Views: 1282
Nowadays more and more people choose non surgical hair replacement. Hair replacement solutions are non-surgical and involve trimming new hair in areas with thinning or no hair. If you want a full head of hair but don't want to go through surgery to get it, the replacement may be a good option for you. 
The treatment uses natural, unprocessed hair, also known as virgin hair. Once mixed with your hair, you'll be free to enjoy all the activities you've ever done. You can do your hair, sleep, swim, shower, just like you your natural hair. 
Advantages of choosing a non-surgical treatment
A growing number of people who suffer from hair loss are now using non-surgical hair replacement systems instead of transplants. The hair replacement system is simply custom-tailored to suit your hair color and density, as well as the natural and imperceptible look of your hair. 
1. non-surgical treatment
In traditional treatment, you must bear the danger of anesthesia and the fear of infection during hair transplant surgery. Most people feel pain and discomfort after the operation and have to take painkillers. 
Non-surgical hair replacement poses less risk. The process involves shaving off an area of your head and attaching a fine net to your scalp. The mesh features hair to match the color and density of your natural hair. But there is a small chance of allergic reactions to the adhesives. 
2. The hair replacement system ensures the effect
If you have a hair transplant, it may take at least six months or longer to see the density you want. In some cases of extensive hair loss, surgery may not be possible at all, and even if it is, it can be difficult to get the desired results. With the hair replacement system, you have the chance to have a full head of hair again. 
3. no limits
Nonsurgical hair replacement is available to everyone. This is the best choice for those who fear hair transplants. You can choose any hair color, style, density, length, or texture you want. While in a hair transplant, you are confined to the donor area.
Who is suitable for non surgical hair replacement?
Contrary to what TV ads might tell you (most of the time they're just out to make money), not everyone who suffers from hair loss will be an ideal candidate for non surgical hair replacement. There are a few things to consider: 
1. Age
 Younger patients (18-25 years old) are usually not suitable because they have had recent hair loss and are likely to develop further. Transplanting hair so early could result in the incorrect distribution of a limited amount of donated hair because doctors have no way of knowing exactly how bad hair loss will be in the future.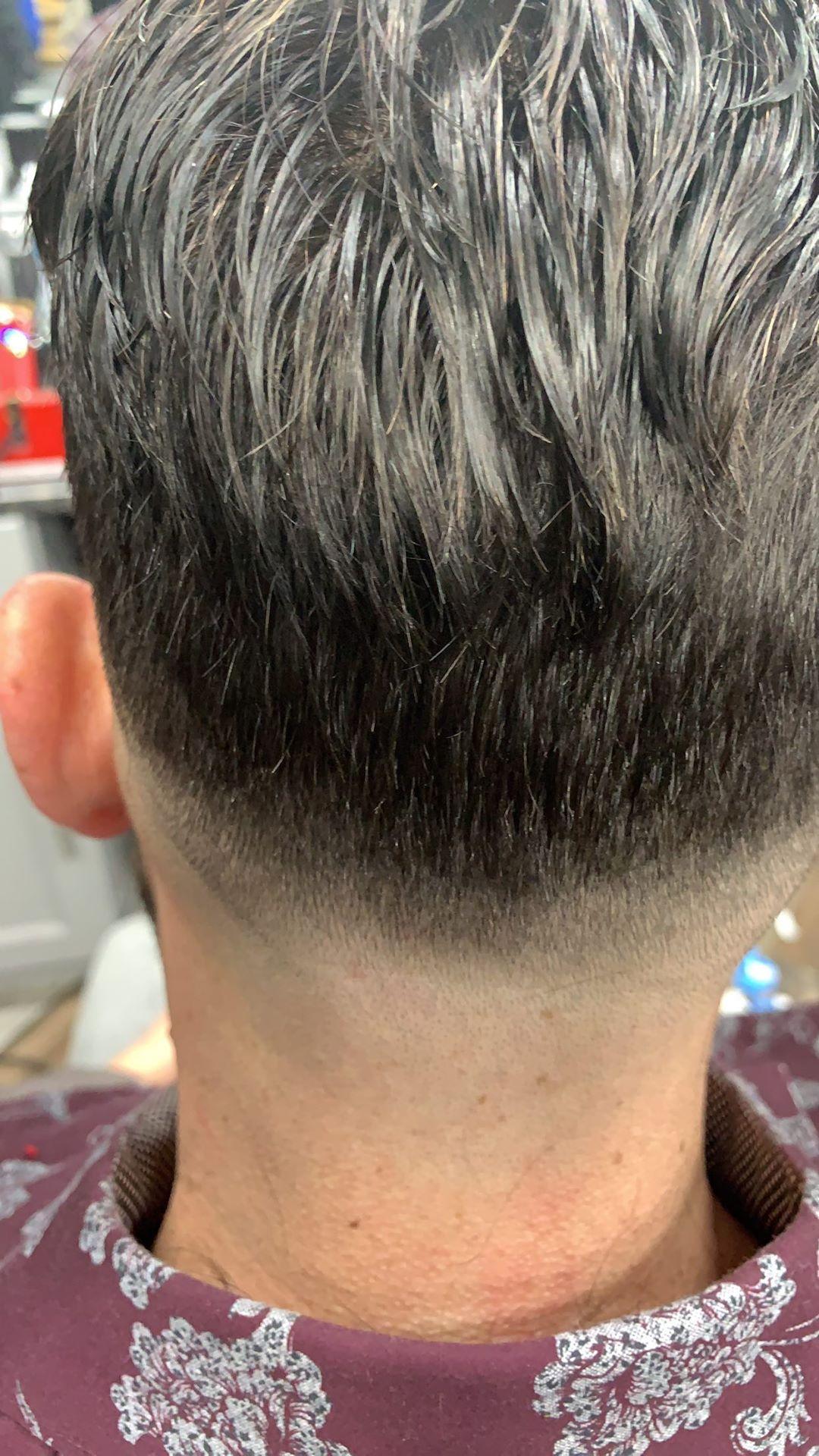 2. Levels of hair loss
People with severe hair loss often struggle to achieve a full head of hair because the ratio of their naturally growing hair to bald areas is too extreme. Frankly, they don't have enough donated hair to support a full replacement. 
The 4 steps of non surgical hair replacement
1. Select and harvest donation areas
Take your hair off the donor. The back of the head is the most common area. But if you don't have enough naturally growing hair on your head, it can be difficult to do this procedure. 
2. Hidden Donation Area
After the hair is pulled out, the incision is closed. Usually around 10-15 days after removal, small scars can be covered by your growth of hair. 
3. A hair transplant
Once the donor strip is obtained, the tiny graft is ready for the hair transplant. Most of the time, the hair grafted at the hairline will consist of two or three hair. The number of hair per implant increases as the implants are placed farther away from the hairline. 
4. Cover areas of hair loss
Usually, this step takes 2-5 hours to complete. During this time the patient is usually awake and the anesthetic prevents any pain. Most patients who undergo hair restoration surgery will need multiple procedures to adequately cover their hair loss area, with adequate density level. 
Choosing the right hair change is probably one of the most important decisions you can make about your appearance, how you see yourself and how others see you. Either way, please choose the treatment that is right for you and enjoy your life.
---