What Tapes Have Folks Found Best For Sensitive Skin?
Views: 2486
Tape adhesive irritates and annoys the majority of individuals. Those with sensitive skin, on the other hand, may develop allergies and unpleasant rashes when their skin comes into touch with medical glue. If you're one of these folks, the finest medical tape for sensitive skin will help you prevent uncomfortable rashes. 
Aside from allergies, persons with sensitive skin are more likely to get skin injuries as a result of medical adhesives (MARSIs). The removal of the glue from the skin produces tearing, ripping, or separating of the epidermal layers of the skin, resulting in these injuries.
Several injuries can arise depending on the adhesive's strength and the skin's sensitivity. When you remove the sticky glue without breaking the skin, you get rosacea (redness). When the tape's cling is greater than the skin layers' bonds, stripping occurs, and the top layer of the dermis is removed along with the glue. Tears can develop in the worst-case scenario if the glue is removed too soon, causing the skin layers to split.
While the majority of our products are skin-friendly, certain types of sensitive skin require different treatments. If you're worried about a product upsetting your skin, we recommend doing a patch test. Apply a little quantity of adhesive/tape to a sensitive skin region (inner arm, behind the ear, or the scalp if possible) Cover the glue with a band-aid and send your consumer home for the evening. Instruct them to check for a response the next day after removing the band-aid. Do not use that product on that specific customer if there is any irritation or discomfort. Check to see whether the bond hasn't come loose from the skin. Although rare, certain items will not bind to some persons due to differences in body chemistry.
We want you to enjoy yourself while wearing your hair system. To assist you, we've compiled a list of our top sensitive skin products so you can discover which ones could be right for you!
Preparation 
Scalp Protector 
The Scalp Protector will provide a barrier to keep adhesives and tapes from irritating your skin. It will also increase bond adhesion and longevity. In hot and humid weather, the Scalp Protector comes in handy. Customers who participate in sports or have oily skin will like it. It may also be used to clean hair systems after they've been removed.
Tapes
A customer with a sensitive scalp will require the services of their stylist at all times. Using hypoallergenic glue is the finest thing you can do for them. To go to the product page for the tapes listed below, click on their names. 
This is one of our most popular mainstream tape by far. Most people are unaware that it is also a hypoallergenic, medical-grade tape. It has a 1-5 day hold time.
This tape has a low tack, making it the simplest to remove. In the daily (1-5 day) wear range, this is also a fantastic alternative to the 3M.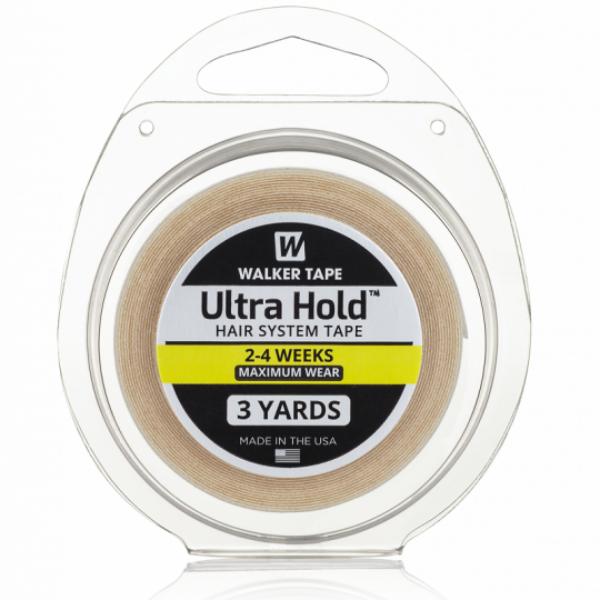 One of our most famous lasting wear tapes is this one. It features a dull finish that makes it ideal with lace units, as well as a 2-6 week permanent hold period.
This tape is hypoallergenic and flexible. It's one of our most popular hair extension tapes, with a hold period of 2-4 weeks. When you use our Scalp Protector, you'll be able to aid your customers with sensitive skin by establishing a barrier between the glue and their skin.
Solvents 
This lotion is excellent for minor cleansing and skin preparation prior to bonding. We recommend that you always use 99% Alcohol to eliminate skin oils before using tape or adhesive, as this will help your bonding last longer. This is a particularly skin-friendly technique to prepare for an installation since it disappears entirely.
There are other things that you can do to help your skin get ready for a hair system, you can check out our blog section for more info about hair toupees for men, and take a look at our shop to find the products best fitted for you! Thank you for reading this article!
---