What Things Should Remember If You Are Looking for A Natural Looking Toupee
Views: 1180
If you desire to look your best self each and every day without a gap, you are not the only one! Everyone wants to look good and be called handsome and, it can be particularly challenging if you are experiencing hair loss, bald patches, or a receding hairline. There can be a lot of reasons why you might be experiencing severe hair loss like diet, stress, hormones, anxiety, and the most common alopecia commonly known as Male Pattern Baldness.
When you feel like your hair loss issue is completely getting out of your hand and you have started developing bald patches, the best and the most effective solution that will give you instant and efficient results is non-invasive hair replacement systems. These modern hair systems include wigs, toupees, and hairpiece and, the most commonly used product nowadays is toupees.
Hair systems come in different varieties but, generally, they provide two different coverage systems: Full coverage and Partial Coverage. Toupees that provide full coverage are commonly worn by people who have gone bald completely while partial toupees are usually worn to conceal and hide bald spots or a part of your head with thinning hair or patches.
Modern Hair Systems and Toupees
Back in the days, people would fear wearing wigs since they used to look very fake and would often fall off with a mere shake of the head. People who would wear it would feel uncomfortable the whole time even if they had to wear it due to medical reasons. Thankfully, times have changed now. Hairpieces are now being used even in the fashion industry, where attention to detail is remarkably great. This proves how natural and close to reality, these toupees and hair systems have gotten. Today's hairpieces are made from authentic material and can be customized in so many different ways that will not only match with the color of your hair but also the density, texture and even the feel of your real hair.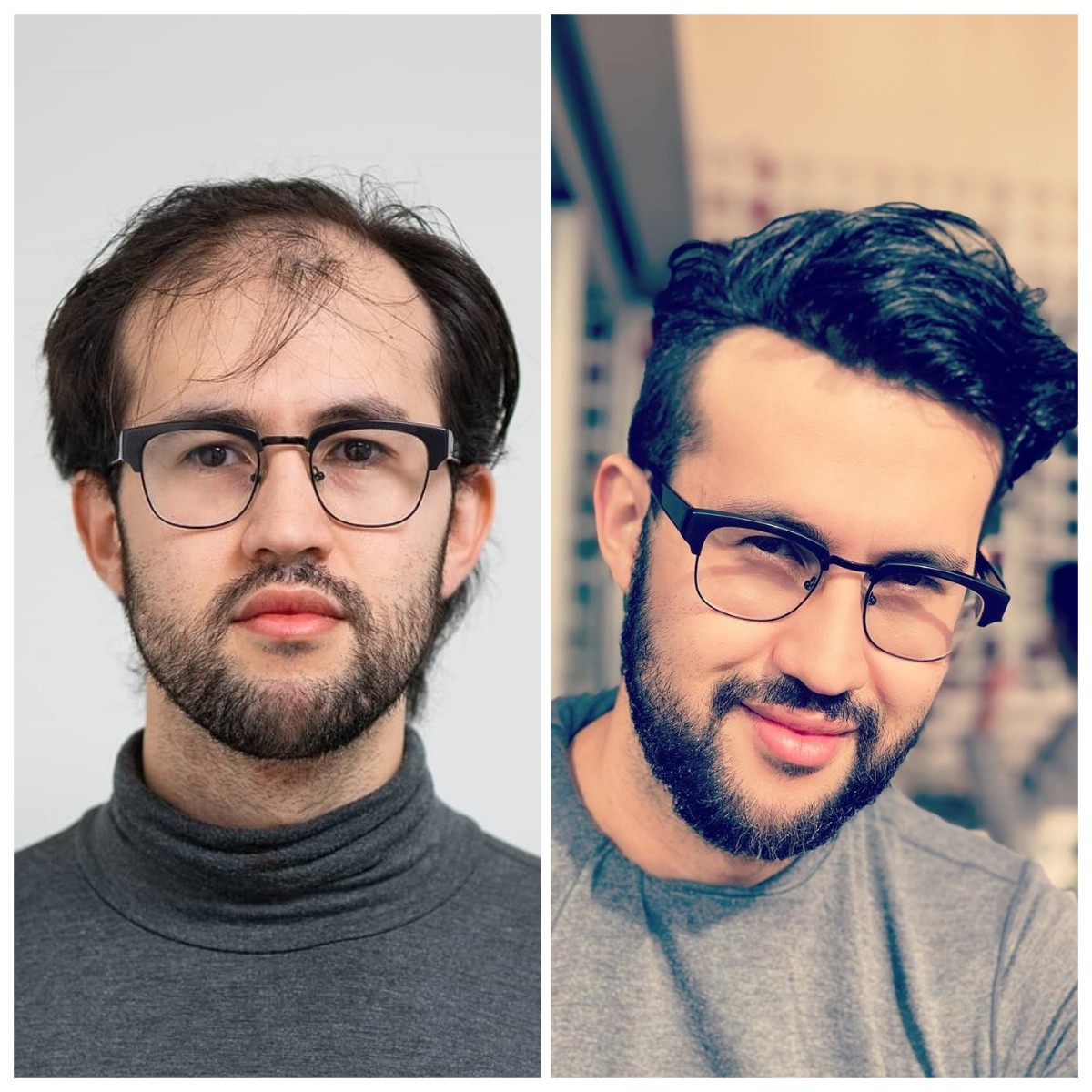 A huge number of people nowadays are using wigs and toupees, and the majority of them are concerned about looking natural and close to realism while they are carrying their hairpieces. This proves that a lot of people are looking for various different ways to make sure that their hairpiece does not look odd and can appear remarkably close to their natural hair. And this is why we decided to conclude some basic things that you should ensure if you are looking for a natural-looking toupee for yourself. Keep in your mind that a natural and real looking hair system doesn't just match your hair color but complements your overall personality as well!
Natural Looking Toupee
When you're looking for a natural-looking and straightforward hair system, it is essential to consider what material of hair is going to work better for you. If you decide to go with human hair, you might find more realism, but real hair wigs and toupees can be ridiculously hard to maintain and take care of. They are also more expensive than synthetic hair toupees which means that if you somehow end up ruining your hair system, repurchasing it can be a little bit hard. On the other hand, synthetic hair wigs might not be as natural, but they provide excellent durability and are way more comfortable to maintain and clean.
Apart from that, there is one more thing you need to be incredibly careful about, and that Is how well your toupee fits on your head. It should have a nice curvature that can be molded according to the shape of your scalp while also giving you a precise and natural-looking hairline. Start with choosing a base that suits your needs, and then move forward with the kind of hair that you think is the perfect choice for you.
The Shape of Your Face:
One of the most fantastic way to make sure that you find a natural-looking toupee and your hairpiece complements your personality is that you choose a hairpiece that is appropriate according to the shape of your face. If you have a broad face and you choose to go with a wide hairline, it will not suit or complement the cuts of your face and will definitely look odd. Understand and acknowledge your needs, take ideas from pictures of your younger self, and when you are sure about the kind of hairpiece you want to go with, consult your hairstylist and let them help you along the way.
Texture & Density:
When looking for a hairpiece that looks natural, put a good amount of thought into what color and texture you want to go with. If your natural hair feels thick, it is best to go with a dense hairpiece whereas if you naturally have thin hair, your best option would be to go with a sleek hairpiece. Also, focus on how your hair should be looking according to your age. If you are above 50 and you wear a headpiece that would suit a 20-year-old, it will most definitely make you look odd in front of people. Make sure that the texture of your real hair matches the toupee, and you feel comfortable while carrying it around.
Finding a natural-looking toupee is no longer a sport. Visit Lavivid's online store and make your pick out of hundreds of hairpieces that will give you the perfect natural look that you want and restore your confidence and self-esteem in no time!
---