Tips on Finding the Right Toupee Hair Stylist
Views: 1124
You need a toupee hair stylist to get the full potential of your hairpiece. When you first see a toupee in a store or online, it's hard to see how good it will look on you. Even after trying on the toupee, it's still quite difficult to see the picture. This is why you need a stylist. You may not have the imagination required to see the potential of a hairpiece but a stylist can. A good stylist can transform even the most basic toupee into a masterpiece. Most importantly, a stylist can help you make the toupee yours. This means that he or she can help you customize the toupee to match your personal style and personality. And when that happens, you'll have more confidence when you wear the toupee. 
A good toupee hair stylist can transform your hairpiece to what it's really meant to be. Of course, it's advisable that you get the best toupee possible. But even if you have a cheap, low-quality toupee, it can be transformed into a work of art by a talented stylist. There really is nothing wrong with wearing a brand new hairpiece out of the box. But sooner or later, you'll get bored with wearing the same look over and over again. In life, it's important to have variety and this applies even to your hair. So after getting your toupee, you need to find a stylist that can fix it up for you. 
But it's not that easy to find a good stylist. Even if there's an abundance of stylists in your area, it's still hard to find one that will meet your needs. So what follows are some useful tips on how to find the right stylist for your hairpiece. 
Some wig shops have in-house stylists who can style your hairpiece for you. So before you buy a wig, you can ask the shop if they're offering such a service. Finding a wig shop with a good stylist is like finding gold. If you can find such a shop, then you won't need to go to a separate salon. To do this, however, you will need to get your hairpiece from a retailer face-to-face instead of buying it online. Some of the best wig shops even have a private room where you can get your hairpiece styled in private. One of the problems encountered by wig-wearers when they go to a regular salon is not having the privacy they require. Very few wig-wearers are comfortable exposing their problems to the public.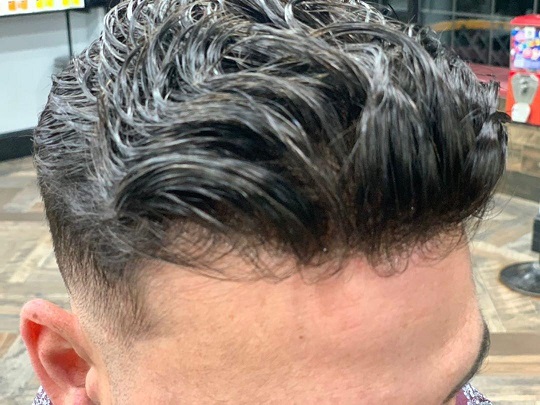 If you're buying your hairpiece online then what you can do is to ask the seller if they can refer you to a good stylist. If the shop has good customer service, then it will go out of its way to recommend a good styling service if they don't provide it themselves. 
Another option is to look for stylists who do home service so you can have your wig styled in the comforts of your home. You may need to pay extra for this service but it's definitely worth it considering the convenience it provides. This is already a popular option for many wig-wearers. But still, you need to choose well. Keep in mind that you're going to let someone into your home. You need to make sure that you're only going to hire a professional. To make sure that the stylist is worthy of your trust, the best thing you can do is to ask for referrals from people you know. If you can't get any referrals, then you can search for online reviews and testimonials. 
Before you hire a toupee hair stylist, there are also questions that you can ask. First of all, you can ask the stylist about his/her experience in styling wigs. You can also ask for the techniques used in cutting hairpieces. One thing you need to know about wigs is that you shouldn't cut it with normal scissors, especially if it's made with synthetic hair. You should also ask the stylist if he/she has a complete set of tools. You should also ask the stylist what he/she can do to your wig. Can it be colored, permed, etc? Last but not the least, you should ask how much he/she charges for the services. 
---