Something You Need to Know before Choosing A Men's Remy Hair Piece
Views: 992
You've probably heard about men's Remy hair piece before especially if you've been searching for a wig or toupee. The term Remy hair is used to describe the pureness and the fine quality presented by human hair. The word Remy refers to the state of the hair when the cuticles are still intact and not stripped. It also means that the hair cuticles all run in the same direction.
As far as the hair piece industry is concerned, the term Remy refers to the process of collecting human hair and manufacturing hair pieces. In a Remy process, each strand of hair is carefully picked by hand based on its color, quality, and length. Remy hair is the best hair that money can buy.
A complicated process
The process of creating a men's Remy hair piece is complicated. It is important to do the process correctly so that the hair will remain soft, smooth, and tangle-free for the whole duration of its lifetime. There's a close attention to detail during the process of creating a Remy hair. This is to make sure that the cuticles remain intact and aligned. The hair strands also need to be of the same length and they have to be healthy.
This is the reason why a Remy hair piece is the most natural-looking hair piece available. It is also very durable and is guaranteed to last for a long time. And when Remy hair is attached to natural hair, it is very hard to detect, especially by untrained eyes. On the contrary, non-Remy hair is sourced randomly. And they are manufactured without the same careful process that Remy hair pieces go through.
The benefits of Remy hair
Remy hair presents plenty of benefits. First of all, is that it can be treated just like natural hair. This means you can wash it, take care of it, and style and which way you want just like natural hair. And because of the gentle process that it went through, a Remy hair piece blends perfectly well with existing natural hair. Because of its benefits, people assume that Remy hair will cost them a small fortune. But you would be surprised that Remy hair is actually reasonably-priced. It is not out-of-reach of even ordinary citizens.
Remy hair is preferred by many hair stylists and hair artists. This is because of the fact that it presents the highest grade of human hair. This is why Remy hair is the most desired hair on the market today. People looking for a hair piece that looks natural and is undetectable will never go wrong with a Remy hair piece. And with proper care, a Remy hair will last for a long time. Needless to say, a Remy hair is worth the investment.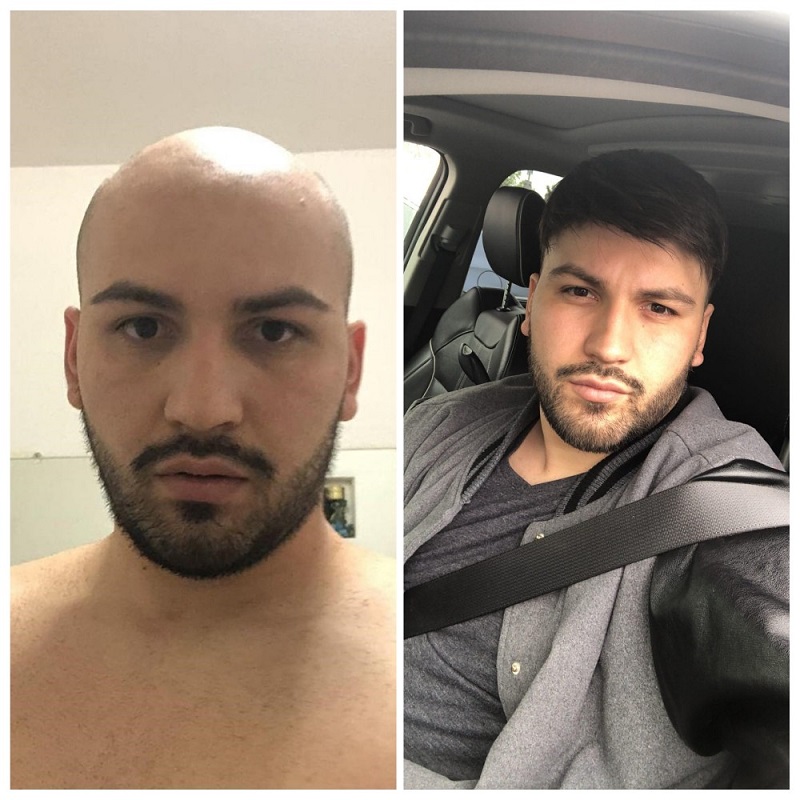 Beware of fake Remy hair
Before you head out to buy a Remy hair piece, you need to know that there are fake ones being sold on the market. This is why you need to be careful if you want to buy a hair piece or you may end up getting fake Remy hair that is a total waste of your money. You need to know how to tell real Remy hair from a fake one. A real one is always very soft and smooth and it looks natural. If a hair piece is not natural-looking, then there's a good chance that it is not Remy hair.
Another sign of real Remy hair is durability. It is made to last for a long time. So if a hair piece looks like it has brittle strands, then it's probably a fake. Hair pieces that are of poor quality also tend to lose their form quickly. They are also prone to matting and tangling and usually lack luster. Remy hair pieces also tend to cost more than their non-Remy counterparts. So if the price is too good to be true, then it probably is. To make sure that you'll get only real Remy hair, then the best thing you can do is to buy from a trusted dealer.
Now that you're armed with important knowledge about men's Remy hair piece, you can now shop with confidence. Keep the tips above in mind if you want to get the best hair piece.
---