Something You Need to Know before Going to A Toupee Hair Salon
Views: 1729
Are you looking for a toupee hair salon to style your new hairpiece? Then you should know that the experience may not be easy, especially if it's your first time. While there may be an abundance of wig salons in your area, you need to understand that they are not all the same. Naturally, some wig salons are better than others. Choosing the right one is important, especially if you want to look your best while wearing your new wig. Even an inexpensive wig can look good in the hands of a talented stylist. A run-of-the-mill stylist, on the other hand, can ruin a perfectly good hairpiece. 
Looking for a good toupee hair salon becomes more important if you're planning to buy your hairpiece online. Thanks to online stores, it's now possible for people suffering from hair loss to get a toupee without leaving the comforts of their homes. The only downside is that they won't be able to try the wig on before buying it. So having access to a good wig salon can solve this problem. You don't have to wear the wig the way it is right out of the box. You can make some adjustments to it with the help of a good wig stylist. 
Of course, it's also important to get a wig that is realistic. This means that the wig should look and feel real. The best hairpieces are those made with 100% real human hair. With such a wig, you can treat it the same way you would your own hair. You can wash it, condition it, cut it, and yes, style it. This means you can follow the latest style with this kind of hairpiece. Being able to follow style trends is important to many people, especially those who easily get bored with having the same hairstyle. But to achieve the style you want, you need to go to a good toupee stylist. 
You should only go to a licensed and experienced wig stylist. You shouldn't be afraid or embarrassed to ask questions. You need to ask stylists about the number of years they have been styling wigs. You should also ask them the techniques in styling a wig. You should also ask stylists about the products they use to clean and condition hair. You need to make sure that the products are safe for you.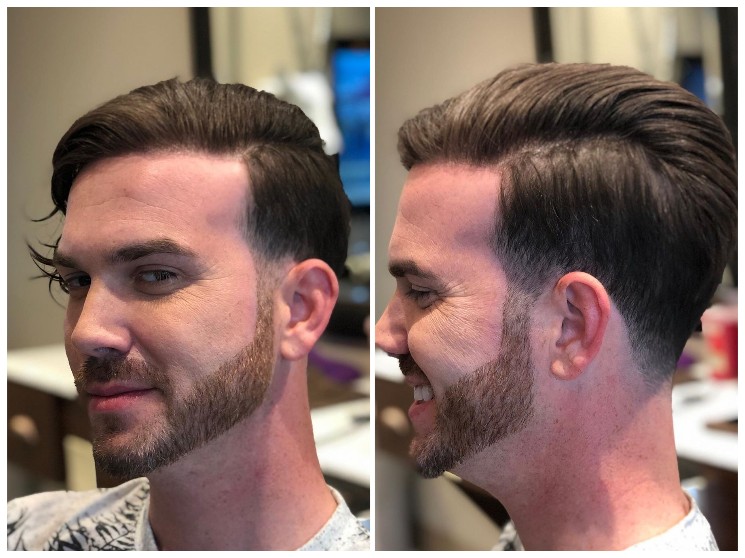 These questions will tell you the level of experience of the stylist as well as their knowledge and skills. The best kind of stylists is those who genuinely care about their clients. You need to go to someone who is passionate about hair styling and who is concerned about the happiness and satisfaction of customers. 
As far as the salon is concerned, you should choose one that is clean. Good hygiene should be your number one consideration in choosing a hair salon. The last thing that you want to happen is for you to catch some nasty disease while getting your wig styled. You should ask the salon owners about the health and safety protocols that they follow. A good salon goes above and beyond what is required to ensure the safety of its customers. If it's a regular salon then it's best if it has a private room for wig styling. For most wig-wearers, privacy is very important. 
Don't choose the first salon that you'll find. Visit or call several first. This way, you'll be able to compare the different wig salons in your area. If you can ask for referrals from people you know. You just need to make sure that the people you're going to ask are comfortable enough to tell you where they go to have their toupees styled. If you can't get referrals, then the next best thing you can do is to go online and do some research. You can search online for reviews and testimonials about the different wig salons in your area. 
Last but not the least, you should consider your budget in your search for a toupee hair salon. It's not necessary to go for the most expensive one but it's also not advisable to go for those whose prices are too good to be true. As they say, you get what you pay for.
---