Something You Should Know Before You Choose Men's Bald Spot Hair Piece
Views: 824
The need for men's bald spot hairpiece has seen a rise over the years. If you are a user of hair systems, you may already know how to find the ideal one. If you are a newbie, this process can be confusing. In this article, we will show you some unique tips you should never forget before buying your hairpieces.
· Consider your budget
The first thing you should consider is the budget. When you have an idea about how much you have to work with, you will be able to determine if you are to go for a custom hairpiece or stock. Note that either choice is good, but getting a custom hairpiece will give you increased flexibility with choosing styles.
· What is your measurement?
The next thing to consider before buying your bald spot hairpiece for men is the hair type, measurements, density, and color. Before you order any hairpiece, ensure to have a fair idea of the ideal size. Get the right measurements and then go through the ordering options to know the exact hair piece option that suits you.
· How would it look on you?
The next thing you would think of before you buy the men's bald spot hairpiece is how you will wear it. Are you looking for something you can swim in? Perhaps you are searching for something you can remove? Are you looking for something that would serve as a total hair replacement? Knowing the right answers to these questions will help you make better choices selecting the ideal men's hairpieces. 
· Review the order
Before you submit the order to buy the hairpiece, make sure you review it. It is not uncommon to find first-time buyers choosing random only to regret their actions after submitting the request. Ensure to double-check your order to ensure you are making the right choice. You do not want to get disappointed when the order arrives.
· Supplies
One thing you should never forget when purchasing your men's bald spot hairpiece is the adhesives and supplies. When purchasing men's hairpieces, a lot of people do not think of how they will wear and care for the hairpiece. The right platform will offer you wig tape, wig glue, conditioners, shampoos, and other needed care products.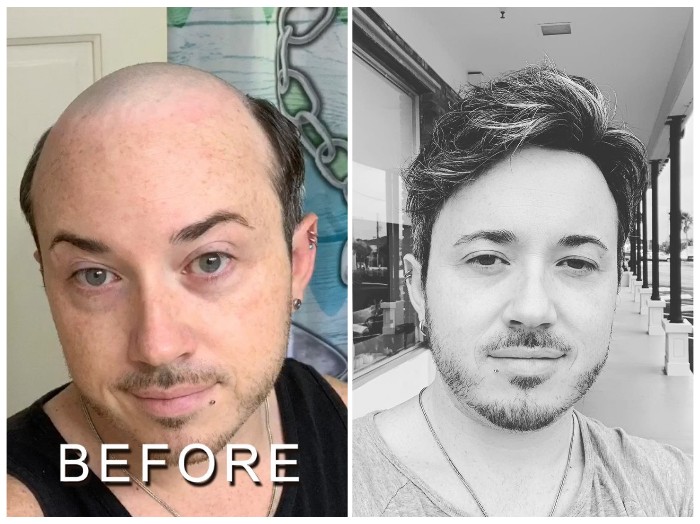 Choosing the right retail outlet
Now you know how to buy the perfect hairpiece for bald men you need to know where to buy them as well.
· Sterling reputation
The first thing you need to consider is the reputation of the retailer in the business. The easiest way to know this is to go online and search for reviews from previous clients. Make sure such reviews are from verified purchases and this would give insight into other people's experiences.
· Warranty
Nobody hopes to face issues when purchasing any item online or offline. But if such occurs, you need a system in place that caters to you. Hence, you need to use the services of a retail outlet that has a reasonable warranty on products purchased.
· Cost
Ensure to carry out a comparative cost assessment before you make your purchase as this will guide you on where to buy. Ensure you do not fall prey to fraudulent platforms that offer cheap prices to lure customers only to swindle them of their fund.
· Delivery process
You should patronize an outlet that does home delivery. This will take a lot of stress and effort from your shoulder. Also, confirm the time needed for shipment to your location so that you do not get frustrated waiting "forever."
· Money back
The last thing you need to consider before you buy your men's bald spot hairpiece is to know if they offer a money-back guarantee. This may be because you noticed damage to the product or a related cause.
Final thoughts
Buying the right bald spot hairpiece for men is one venture that shouldn't be too difficult if you adhere to these guidelines. Knowing how to choose the one that suits you is very important as well because of the many options out there. Also, you need to know the right retail platform to buy from as well. 
---