How Can You Find A French Lace Hair System India?
Views: 1597
Looking for a French lace hair system India shouldn't be a problem since the country is considered a rising economy. The French lace system is considered one of the most undetectable hair systems available. This is because of the lightweight and transparent material used in creating the base. It has a very thin base that is designed to be comfortable. It also looks very realistic. It creates an illusion that hair is really coming out of your scalp. It is also one of the most breathable hair systems that you can buy. This is why it's perfect for those who sweat a lot and for active individuals. Using this hairpiece in a hot and humid climate is also ideal. 
The base of the French lace system is very delicate. If you place it over your head, it becomes totally invisible. So even if someone gets close to you, that person won't know that you're wearing a hairpiece. This system creates a natural-looking hairline that is desired by all wig wearers. The lace is also colored like the human skin so even if you part the hair and expose some of the bases, No one will still be able to tell that you're wearing a hairpiece. And because this kind of hairpiece is so light, it's easy to clean and tape on the head. 
The French hair system is also known for its durability. It's designed to last for a long time and to withstand abuse. Many active people use this system. They use it with their everyday activities and they also use it for working out. It can stand more wear and tear than other hair systems.So if you're looking for a hairpiece that is strong and durable then this is the perfect choice for you. These are the reasons why it's one of the most popular hair systems available. It's no wonder that many are looking for French lace hair system India. Now here are some places where Indians can get this hair system.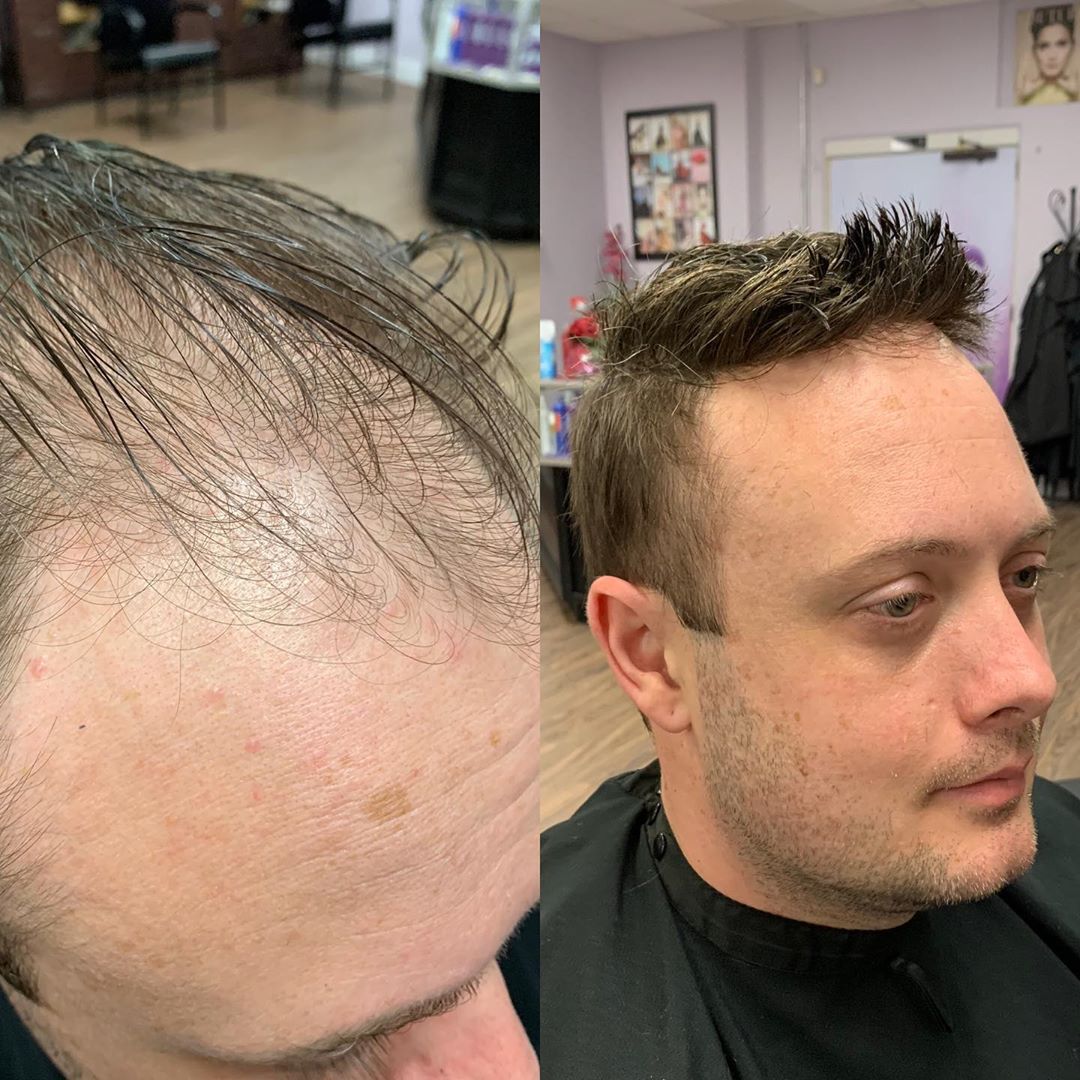 Finishing Touch - If you're a movie buff then you've probably heard of Bollywood, India's thriving movie industry. It's actually the biggest in the world. And just like in Hollywood, Bollywood stars are obsessed with their looks. And this is where they go if they want high-quality hairpieces. This salon has been around for 17 years already so it has a rich experience when it comes to providing hairpieces. It has the best hairpieces available, including French hair systems. But this doesn't mean that their products and services are reserved for movie stars. Anyone can take advantage of Finishing Touch's experience and expertise. The reason behind the success of Finishing Touch is their use of state-of-the-art technology. They offer some of the most advanced hair loss solutions in all of India. 
Monaris Hair Studio - This is a hair studio that provides extensions and hairpieces to men, women, and children. What's best about this studio is that it used the most advanced techniques to meet the needs of its customers. It has been in the business for more than 20 years already. And it's also known for its excellent customer service. It specializes in providing high-quality hairpieces for those who are suffering from hair loss and for cancer patients. But it's also a full-service salon for those who simply want to improve their looks. This is one of the best places to go if you are looking for French lace hair system India. 
LavividHair - This salon is not located in India but it has an online shop that delivers to different parts of the world. So even if you're from India, you can order from this shop and your hairpiece will be delivered right to your doorstep. And because it's an online shop, you can order in the comforts of your home. It allows you to save time and energy. And if you're not fully satisfied with the product you received, you can always return it and you'll get a refund from the company. This is because LavividHair has a hassle-free money-back guarantee. The company is also committed to providing the best hair systems available. And they offer excellent customer service and support as well.
---