The Reason for A Lot of Importance Being Given for A Mens Hairpiece
Views: 1147
Nowadays, many hair stores are selling mens hairpiece for needy customers in different models. If you are a male experiencing hair loss for a long time then the need for a hair system arises. Why you do want a hair replacement system? The need for a wig for the bald head customers is very imperative because it covers the bald spots from getting exposed. You might be facing a lot of social issues like losing confidence in public, losing energy, and low esteem. These issues might inhibit your success and so you have to find a solution to cope with the success.
How to achieve my lost self-confidence?
Gaining self-confidence again by a bald male like you is not a daunting task. This is because hair units are easily available for your matching look. These systems regain your lost confidence and improving your energy level again. So, you can use these hair systems at the store in an exact way. When I started losing hair on my head I felt lonely and disgusted. I started to live again happily after wearing the wigs that are compatible. I visited the lavivid hair store for finding the exact hair unit that looks stylish and decent in all aspects.
You need to fumble on your bald head and instead get a top-notch toupee of wigs accordingly. It costs low and very simple task on the whole. Unlike other techniques, the wigs give you immediate results and no pain at all. Very enjoyable indeed if you use mens hairpiece that is versatile. Your look gets changed and you will gain the lost self-confidence again. Have you seen bald men at a younger age? If so, you would know their mental worries and how they suffer in the public. The worries of a bald man are difficult to explain in words because it is pathetic. So, you need not suffer like them and instead go for hair replacement systems at the store.
Why a compatible mens hairpiece is needed?
Compatibility in terms of fitting exactly to the person in terms of look, lifestyle, and convenience for the bald customers. The bald customer, especially the male has to pick the right system for his head. He has to come to the store with a lot of calculations. He must have measured his head and understand his appearance and hair features. His original hair features and the toupee's feature have to coincide with each other. Coincidence in terms of skin tone and hair color. In case the customers' hair color is black then he has to go with the black hair unit. If deviation then the look of the bald customer does not seem good at all. Check the features before you pay the money.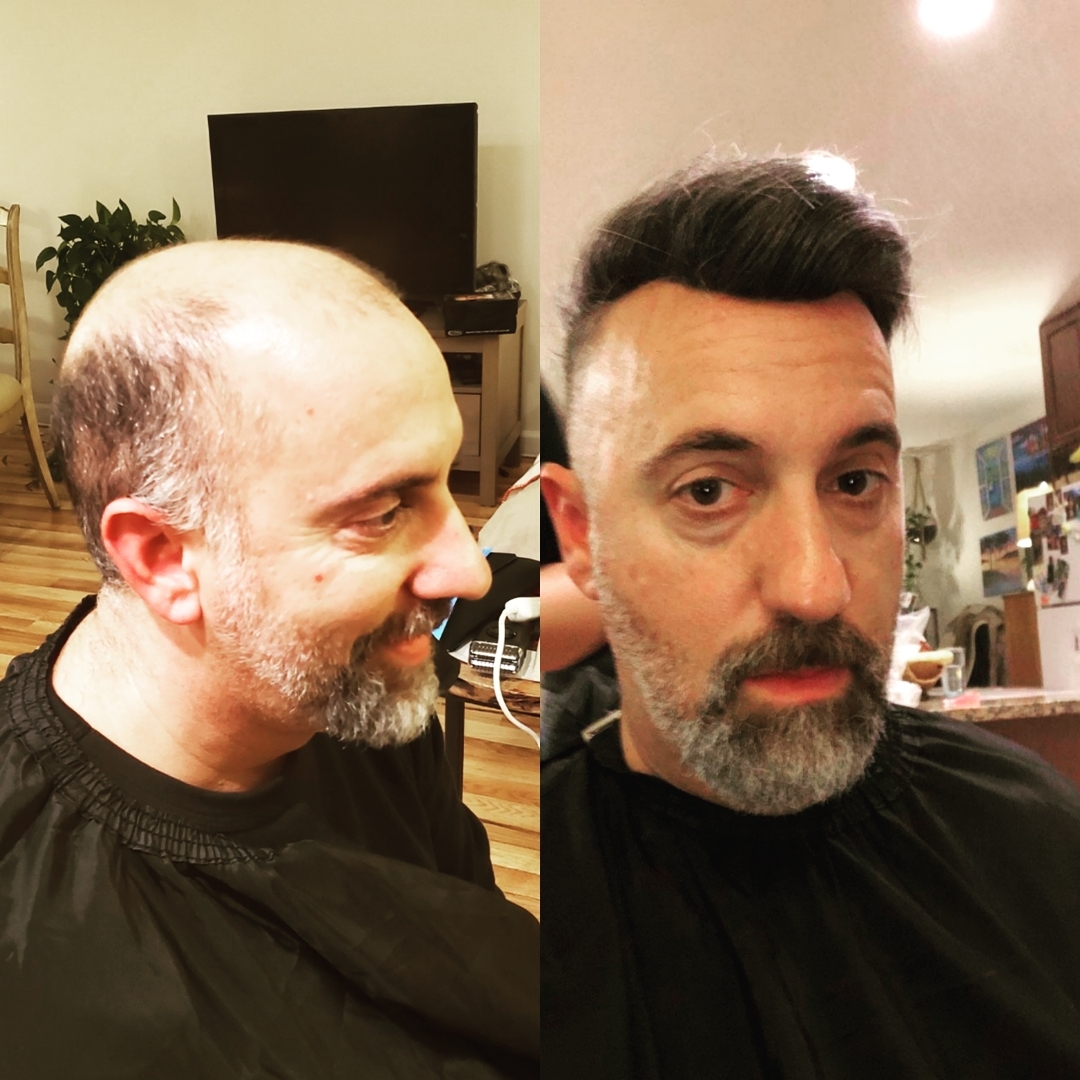 What are the other points are taken by a bald customer?
A bald customer has to give importance to his hair system or toupee with great attention at the store. He has to check the appearance after wearing the system at the store itself. This step would give an idea about his appearance before he finalizes the hair system. You must be looking great and decent after a wig is worn on your head. It does not only cover the bald spots from exposure but gives you new life with the new image. It should not look duplicate or fake from other's points of view. You have to look very professional. So, you need to consult an expert for picking the right product for your head.
Takeaway
Never compromise on quality for the sake of money because your future depends upon the cap that you wear. So, never be lethargic when you shop at the store. Also, it is wise to shop at a quality store that displays different kinds of wig units and models at the store. You should be overwhelmed by seeing the varieties at the store. The mens hairpiece must be satiating the expectations and demand of a customer. So, get the right product that puts you in a comfortable zone without any hassle. Give importance to famous brands at the store instead of unknown brands. Maintaining the hair unit is another task of a customer so that the life span of the product lasts longer.
---