Why Are Summer Wigs Important To Wear?
Views: 557
Who doesn't want to have beautiful hair? Because only hair is the element that can create an extra smart look. That is the reason people rush to salons to get their hair treatments done. But don't you think it costs too much? You can pamper yourself with a soft hand and proper remedies at the saloon. But it also can cause damage to your hair and scalp sometimes. Also, your money gets wasted.
It is not a dream, you can surely improve your hairstyle with no damage. The trick to getting the best nonsurgical hair treatment is to wear wigs! Yes, only using wigs daily can give you the best natural look. It is the healthiest way to look more classy without harming your natural hair.
Truly you can have more impressive looks with wigs now! The wigs will offer you more confidence than before. Just wear a suitable wig, get a smile, and present in front of your boss at the meeting or your friends at the party. Your fiance will be now more happy to see you with your new look. Wigs will save your time so that you can impress your boss with your sincerity.
Different weather brings a different vibe. and Summer is the season where looking cool becomes hard!
Then what kind of wigs to wear in summer?
Only summer wigs! Yes, it is the best kind of wig that can not only bring a good look but also comforts!
It is a challenging matter to wear regular wigs in summer. Regular wigs can cause itching, and sweating in this warm season. Hotness will irritate you with your regular wigs. To solve this problem Lavivid Hair has brought summer wigs for their loving customers!
Why Should People Wear Summer Wigs?
Many people can not bear the hot temperature of summer and start to wilt a bit. The scalp faces the most as it gets damp at a temperature of 25 degrees. So smart people choose to wear Summer Wigs that can cool down your scalp
in conditions like that. It is the best decision when you are rushing around. Wearing normal wigs in Summer
can cause problems like not cooling your head down, and the moisture can go into the wig base. Nobody can bear a sweaty head caused by a damp wig.
How is a Summer Wig Made?
Mostly the summer wigs are made of synthetic fibers.
Across the board, synthetic wigs are the winner at some point in the summertime season months. To maintain the coolness synthetic wigs are ultimately the best as they are lighter in weight. Also, human hair wigs will react to the recent climate withinside the equal manner herbal hair would; it may lose form and fashion or pass frizzy with the humidity. Synthetic wigs, however, have `fashion memory` and could keep their form even if uncovered to the elements. 
Of course, you may still rock a human hair wig, however, if you`re carrying wigs withinside the summertime season and are worried about overheating, synthetic wigs are a brilliant choice to try. 
Whatever wig kind you pass for, make certain to pick the proper accompanying wig care products to maintain your wig clean and perfect all summer time season long.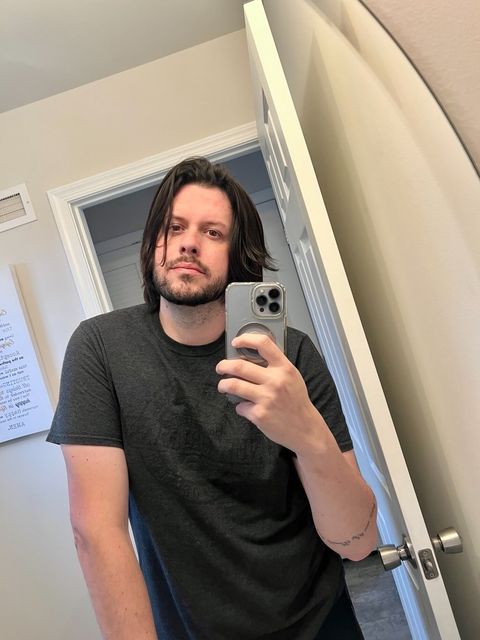 Best wig styles for Summer Season
The 40-degree Celsius will make you think what could be the best wig styles to try in the summer?
Lavivid hair, one of the best platforms for the smartest wigs might suggest a short wig for summer days. It will work great if you change your style around daily. Lavivid hair has too many collections of wonderful, thick toupee styles for summer to choose from, comprising
● glossy bobs

● textured fairy cuts

● and wavy hair lobs.
You can also try the newest style of this generation which is shoulder-length or longer, it will help you to put it up in an easy ponytail or messy up-do.
When carrying wigs in the summertime season, it`s besides first-class to paste to lighter colors in case you can. Lighter colors don't soak up as much warmth as darkish colors, that is something to preserve in mind whilst selecting your summertime season wig color in case you conflict with the warmness.
The curious mind always wants to ask about the best type of wig formation for the summer.
The Best Construction For Summer Wigs
When it appears to wig construction, people have always been die heart fans of fully hand-tied toupees. 
The design should be wefted at the back and hand-tied on the crown. The wefted design will make sure you maintain things at a cooling temperature that allows the fresh air to flow more.
To get better and cool airflow people usually choose to wear big shaped wigs in the summertime.
People are really worried about how to wear wigs in the sun! You can get your desired designs for the summertime wigs in Lavivid Hair.
You can ask, would you wear a toupee cap in the summer?
Having a moisture-soaking layer on your scalp and wig can assist with the warmth in summer. Consider both carrying a wig cap, or alternating between carrying wigs and mild headwear (like headscarves) whilst the climate receives heat to offer your scalp every day breaks. If you`re now no longer assured about setting on a wig cap, then test out the committed guide.
Do toupee caps keep you away from sweating?
Wig caps are one powerful approach to assist lessen sweating while wig wearing. For the summertime season, in particular,  Lavivid hair has great suggestions for you in this regard. The fabric moves sweat to the outer surface of the material and dries quicker, assisting to keep away from extra sweating. 
Keeping your wig off your neck is fundamental with regards to stopping your head from overheating. It has been already noted that choosing an up-do, when you have an extended duration wig, can assist. However, in case your purpose is to maintain from sweating as much as possible, plaits and braids are the only patterns to move for.
To prevent your scalp from the sun and use the latest version of summer wigs from LaVivid Hair.
---