Why Buying Hair Systems Online Is A Better Option And How To Do It Effectively
As much as it seems like it, you're not the only one suffering from hair loss. Most hair loss problems are genetic occurrences rather than due to personal practices or habits. By the age of 35, more than 40% of men are going through some or another form of hair loss troubles, whether it be a balding spot, a receding hairline, or overall thinning hair. The ratio increases to about 60% by the age of 60. Research shows that Caucasian men are more prone to early hair loss problems and balding. This condition is usually known as male pattern baldness. Many researchers have worked on finding its causes and solutions. 
What Factors Can Cause Hair-Loss?
Starting to lose hair at a young age is nothing to be ashamed of. Statistics show that 55% of men go bald by the age of 50; this is a naturally occurring process that can rarely be counteracted. Almost all hair loss conditions are genetic. Unless someone is suffering from a specific disease that causes you to lose your hair, hair loss is usually due to male pattern baldness. This is a condition that is transferred through genetics. A hormone that exists in most men called DHT shrinks the hair follicles, causing hair loss. 
How to Deal with Hair loss
Over many years people have practiced and come up with many solutions for hair loss. From permanent to temporary, and oral to surgical treatments, thousands of experiments have been done. Researchers and experts have decided that perhaps hair replacement systems are the best way to go. There are, of course, other treatments such as hair loss pills, surgeries, and implants, but none of them has 100% guaranteed results and tends to be quite expensive. Contrary to that, hair systems, wigs will surely cover up any signs of receding hairline or hair loss. There are many reasons that people have come to prefer wearing wigs over getting other treatments. Some of them are listed below.
· Instant results
· No risk factors such as surgical infections or adverse effects
· Cost friendly
· Can acquire a natural look
· It makes your hair looks even better than your natural hair.
· Improves your self-confidence
· It could be made from both real and synthetic hair.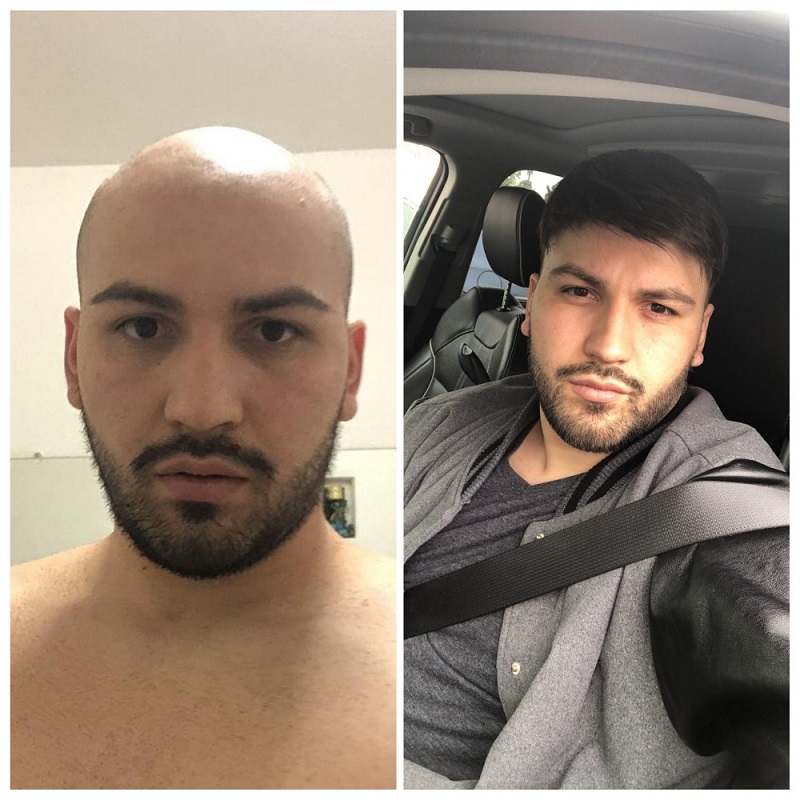 Buying Hair Systems Online
We all love and are addicted to the convenience of online shopping. Being able to have everything at your disposal, just a few taps away, is wonderful. Instead of going through the tiring process of researching and going to different stores to get a hair system of your preference and price range, you can now easily buy your wigs online. Some guidelines would help get the perfect men's wigs online and make it a good investment. 
1. Save your time as well as your energy.
2. Why waste your valuable time going through tons of aisles with different colors and textures of hair, going through the customer help, and then having all that effort go down the drain in case of your wig not being to your liking. Instead, you can search from the comfort of your home where you can also get an expert's opinion and have your wig delivered to your convenient point. 
3. Endless options for you to choose
4. You have a lot more leeway and options available when shopping online. There is a wide variety of textures, colors, and lengths available online as compared to a store.
5. Credibility and satisfaction
6. If done right, online shops are pretty credible. First off, your product is always what you order since all your requirements are listed and recorded. Secondly, in case of any mishaps, all online stores can be held accountable and will either provide refunds or exchange.
How to Buy Wigs Online?
However convenient it might be, when buying stuff online, you are unable to try it beforehand. Keeping that in mind, you should be cautious of what you are buying, where you are buying from, and go through the buying details and process properly before placing the order.
Some tips that will help you get your perfect wig are mentioned below.
Choose Your Color Carefully:
Your natural hair color can sometimes get boring. Some people prefer to dye it, while some just like putting on a wig in your case, whether you are aiming for your natural color match or a big change. Always go through the available options thoroughly before making any decisions in case of buying your natural color, narrow down the available colors, and try matching it to your natural hair through pictures or samples. In case of a different color, make sure the color is going to be what it says and matches your skin tone, and doesn't look tacky.
Be Aware of Synthetic and Human Hair Options:
Most stores offer natural hair, synthetic hair, and a mixed hair option. It depends on your choice and morals entirely when it comes to buying your wig.
The main difference between synthetic and natural hair is that natural hair is, of course, more comfortable to treat. Synthetic hair, however, lasts longer. Synthetic hair also costs less. So, make sure of the available options and choose according to your needs. 
When looking for a good and trustworthy place to buy men's wigs online, Lavivid is on the top of the list. Just go to our website and have the experience of a lifetime!