Why Lavivid C-Through Bio Skin Hair Replacement is the Best - A Thread
Views: 763
The worst feat for any man who wears a wig is the protrusion of a shiny hairline which makes it evident that the hair on your head is fake. Companies understand this; hence, many have worked towards the chemical formulation and produced a matte powder to give your hairline a dull impact.
But the question is, is that too much chemical utilization for your already receding hairline good? The answer is no, and Lavivid understands this.
Hence, to safely fix the shiny hairline issue for our customers, we've manufactured an advanced product called C-trough Bio Skin Hair Replacement. Want to know what it is and how can it benefit you? Hop on below.
What is Lavivid C-Through Bio Skin Hair Replacement?
The C-through Bio Skin is a transparent sheath under the Lavivid hair wigs. This transparency allows the hair wig to fix on the wearer's head efficiently but helps to add a natural touch.
This physical attribution of C-through will make your scalp visible and less shiny, giving an overall natural impact to your hair. The bio-skin is also super soft; hence, given its comfort, the user won't feel a thing while wearing their new wig.
While all this is great, there are several other benefits that Lavivid C-through Bio Skin provides. 
Benefits of Lavivid C-Through Bio Skin Hair Replacement
The Lavivid C-Through Bio Skin Hair Replacement is one of the company's top-quality and highly in-demand products. This isn't just because of the unique texture, color, and natural feels each wig holds. But several benefits make these particular wigs the best in the market. Some of these benefits are:
• Blends with Your Skin
No one likes to wear a wig that shouts that it is fake, through and through. Not only does it look unappealing, but it is a complete waste of money. The Lavivid skin base is different. These skin bases are entirely transparent and, when worn correctly, blend with your natural spark effortlessly.
Hence, this gives a more natural hairline impact considering your scalp will have visible and unnoticeable edges on the side and back.
• Won't Shine Under Light
Shiny hairline becomes noticeable, so people can quickly pick up that your hair is fake. Along with this, it looks unappealing too. The base formulation of the Lavivid C-through Bio Skin Hair allows users to carry a natural-looking and non-shiny hairline and flaunt their hair in style.
• Extremely Lightweight yet Strong
The best part about the Lavivid skin system is its incredibly soft and light weight. Hence, when worn, it won't feel uncomfortable at all. However, don't believe that this fantastic skin hair won't be durable if it is lightweight.
The hair skin treatment is 0.06 mm thin and would easily last you around four to five months. Compared to other hair pieces, which are only durable for a month or two, these wigs take the ball game to a new level. 
• Perfect for All Skin Tones
Many companies and even Lavivid's other skin hair systems are manufactured, keeping the white skin tones in mind. However, the Lavivid C-Through Skin Hair System is different.
It is perfectly applicable to all skin types and would give a natural effect like no other.
What are some of the Best Lavivid C-Through Skin Hair Replacement?
Now that you know why the Lavivid C-Through Skin Hair Replacement might benefit you, the next step would be to get your hands on one. Before you do that, let us give you a thorough breakdown of some of the best C-Through Skin Hair Replacement products in the Lavivid range.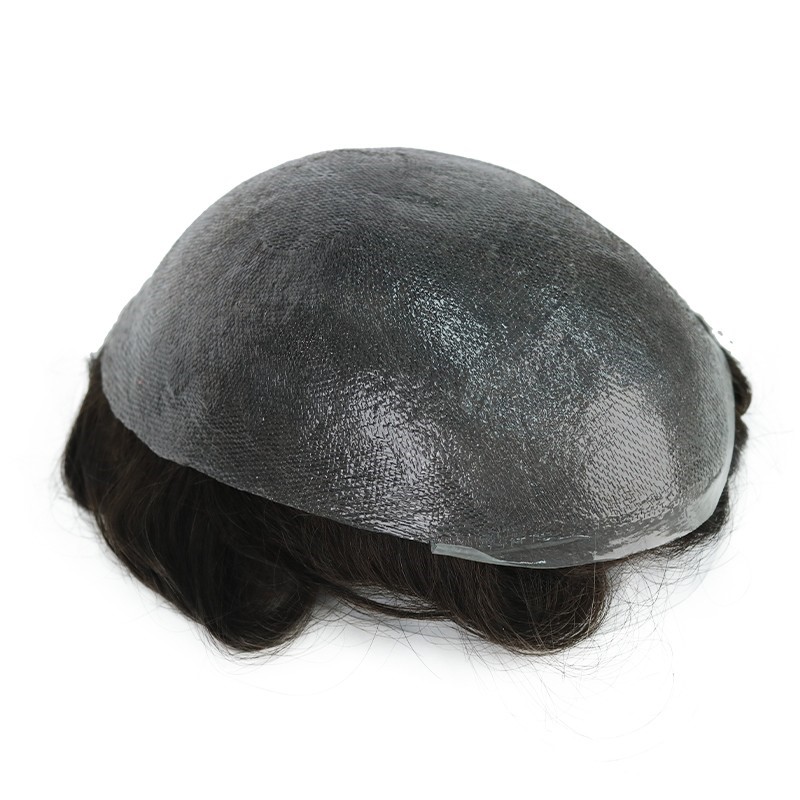 1. LaVivid Upgrade Eros Men's Hair System with C-through Bio Skin
The Upgrade Eros Men's Hair System is one of the best in the market given its skin thickness. With only 0.02-0.03 mm skin, this particular men's hair system is one of the thinnest on the market. This is one reason it is so feather-light and feels like you are wearing nothing on the head.
However, its thin skin doesn't mean it won't have a natural impact. In fact, not only will it be easier to wear, but this skin hair will provide a dull and more natural-looking hairline for you.
One drawback this Eros Men Hair System might have is its durability. The thin skin, while providing impeccable results, will also not allow the hair system to last a long time. Hence, when buying this particular wig, we suggest buying a few in bulk for better use.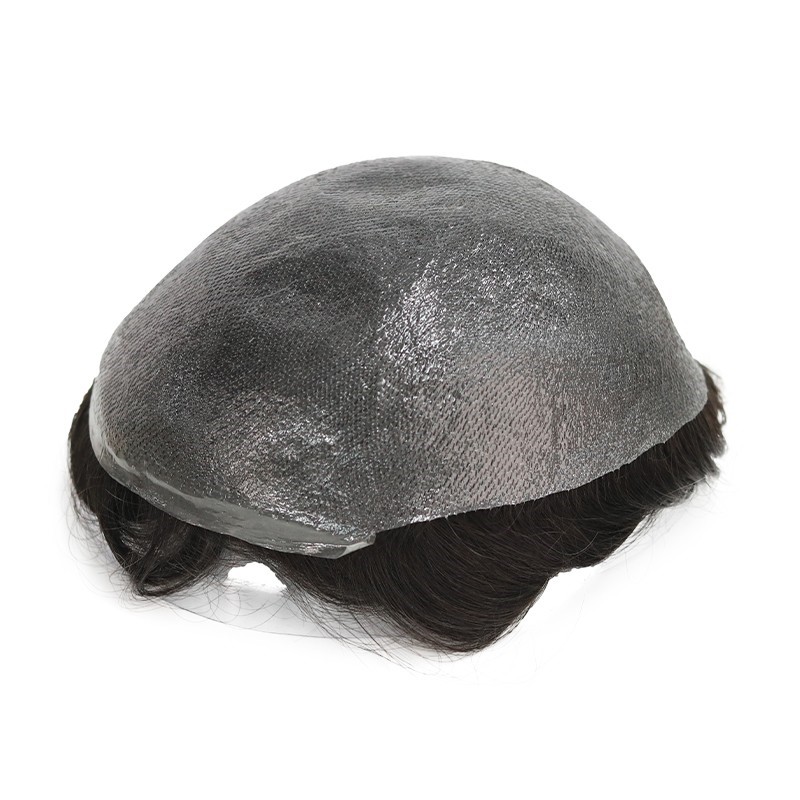 2. LaVivid Louis C-through Bio Skin Hair System for Men
Available in many different colors, this LaVivid Louis C-through Bio Skin Hair System for Men has a skin thickness of 0.04 - 0.06 mm. This measurement makes it the second thinnest in the lot; however just as effective as the rest.
The Louis C-through Bio Skin gives users a natural look with a dull hairline. Moreover, the transparent structure of the sheath below will make the wig appear as if the hair follicles are natural. Hence, it gives those who notice an image of natural hair growth. 
The wig is more durable in terms of longevity than the one mentioned above and hence will easily last you for two to three months at best.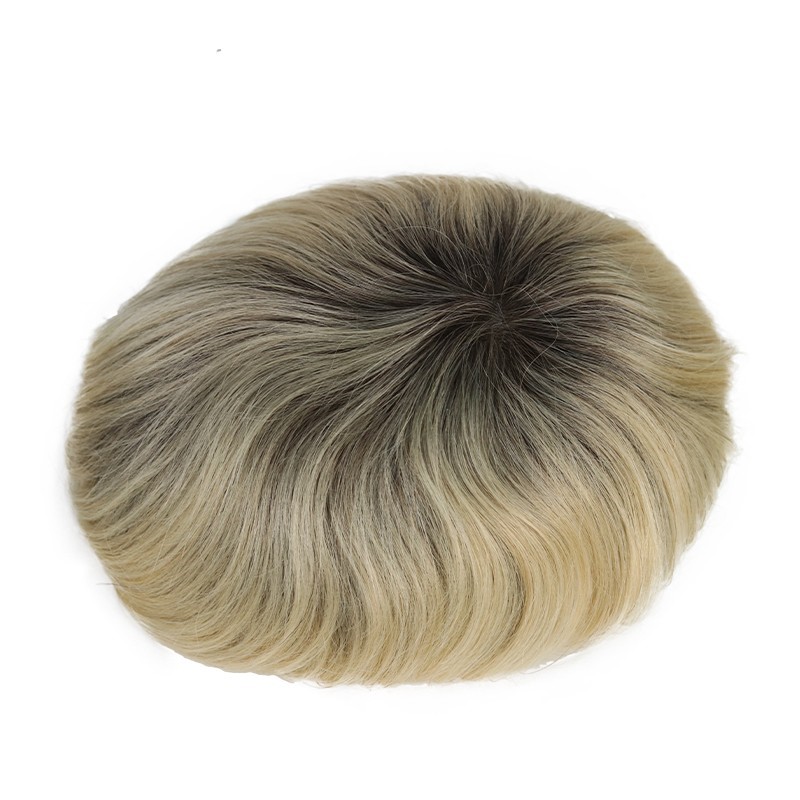 3. Travis Dark Rooted Platinum-blonde Hair System
If you've been wearing identical dark-colored wigs for some time now, it is time to make a change. What better than a Travis Dark Rooted Platinum Blonde to do so?
This particular wig has a touch of dark roots that fall off into gorgeous strands of platinum-blonde hair. Not only does its color coordination gives it a natural look, but its ability to blend with your skin, reduce shine and sit featherless on your head makes it one of the best buys you can make.
Hence, getting your hands on this particular wig, if blonde is your go-to color, is a great decision you will make.
Conclusion
Finding the perfect hair skin replacement wig can be challenging. Not only because most of them don't look natural but because you cannot find the bright color too. With Lavivid C-through Bio Skin air Replacement, both your worries end. Check out all the Bio Skin Hair on the website, and let us know which one you loved the most.
---