The Reason for Non-Surgical Hair Systems Are Preferred Over Hair Transplants
Views: 1248
Like every disease, alopecia or male pattern baldness also has some early symptoms. The problem that men face mostly when suffering from alopecia is that their hair sheds in patches, causing visible thinning. Alopecia can make you go bald if not treated on time. Hair loss issues not only makes your everyday life stressful but also hurts your self-esteem.
There is nothing higher than a non-surgical hair unit if you search for a successful treatment for your loss. It is the most professional and competent option available in the market right now.
Contrary to that, hair transplants bring a huge risk to them since there's always a high chance of scarring the skin or the procedure itself not working as expected. This is why nowadays, even those people who can afford a hair transplant find it more convenient to go with a non-surgical option to treat their hair loss.
If you're looking to appear completely natural with no risks involved, there is no better option than wearing a non-surgical hairpiece. Our toupees and wigs at Lavivid feel natural and real since they are made up of authentic hair strands made with high-quality material. You could style and dye your hair system in any way that you wish.
When Should You Worry About Excessive Hair Loss?
The best time to look for an excellent non-surgical hairpiece is just when you start noticing symptoms of baldness. Following signs can be seen in early alopecia patients:
Sensitive Skin: Most common and early indication of alopecia is that you will experience hair loss in a rounded and circular shape. Besides, your skin will become super sensitive and sore before the hair loss. It is the first warning sign that you might be suffering from alopecia.
Patchy Hair Loss: You will experience coin-sized or round patches on your scalp. This type of problem not only affects the scalp area but also involves specific areas of our body like the beard, eyelashes, eyebrows, and many other places where hair grows.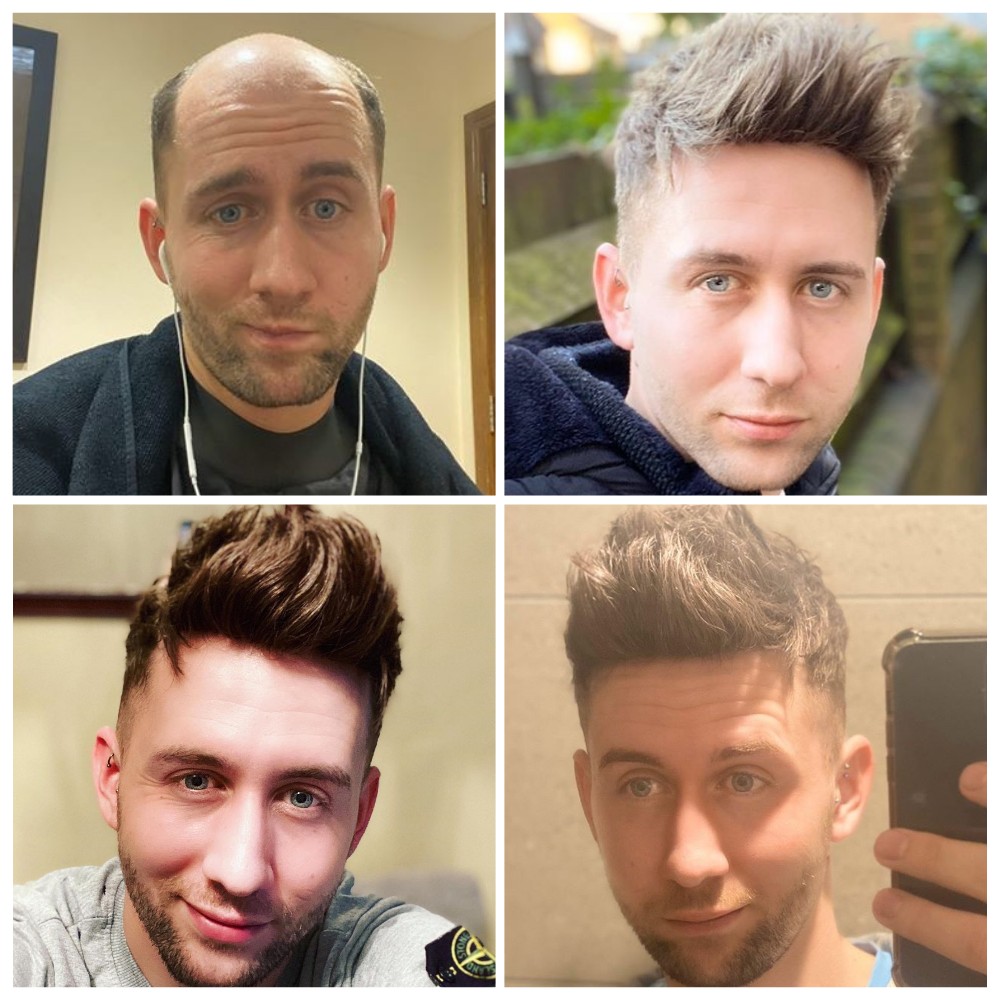 Are There Any Limitations While Wearing A Non-Surgical Hairpiece?
There are almost zero to no limitations about what you can do while wearing modern-day wigs or toupees. If you invest in a hair system with good quality, you can do all the activities you do daily. You can take a shower, workout, go for a swim, and even sleep in your wig as you would with your natural hair. To put it another way, you can live your life the exact way you lived without a hair system.
Advantages of a Non-Surgical Hair Unit
Following is a list of reasons why hairpieces are more efficient and favored by many people.
Easy to Care For
Hair systems are not just comfortable to wear but also extremely easy to care for as well. You only need to be careful about the products that you are using on your wig and, it will last you a long time.
Weather-Proof
One of the main characteristics that you need to look forward to before investing in a hair system is if it is adaptable to your climate. It is essential to look for a lightweight hairpiece if you live in a hot environment, or else it will make you sweat. On the other hand, if you are living in a dry climate, make sure to look for a material that will not create frizz.
Versatility
Hairpieces are gaining popularity each day and, the biggest reason is how versatile they are. You can choose from a large variety of different materials for the base, and you can even select the type of hair you want. The options are endless, and there are no limitations! You can go with any color you want, ranging from natural to funky, while also prioritizing your comfort.
Cost
Even though there are a large number of treatments that are being used to cure male pattern baldness, non-surgical hair units and toupees are the most cost-effective procedure out of all of them. Since hairpieces are being used all around the world, they can vary in cost from each other. Depending on the overall quality and the product's material, you can find a more personalized one for yourself.
Enhances Your Appearance
Investing in a hair replacement system can affect your life as well as your appearance since it gives you unlimited options to style your hair the way that you want. It indeed enhances your overall looks while also making you feel better about your personality as well as your self-esteem. It is a proven fact that when someone feels positive about themselves, they are more likely to perform better in their everyday life.
Despite all the fake rumors about wigs being challenging to handle or looking too unrealistic and unnatural, hair replacement systems are still the most effective and efficient solution for hair loss if you are looking for a natural and risk-free procedure. It lets you customize your hairpiece while prioritizing your comfort.
A wide range of men's hair placement systems is offered by Lavivid, where you can find durable and low maintenance hairpieces and help yourself with the natural and realistic head filled with hair. You do not have to worry about your hair loss anymore because we are here to help you!
---