Use A Toupee after Hair Transplant to Save Your Ass
Views: 1632
Whether still use a toupee after hair transplant is now a key question for people that bath in happiness or awkwardness all around the world. Men or women of all ages have been forced to deal with baldness due to self-health or stress issues. Among all these hair loss people, it is really hard to what to do with the blading hair. You may hear someone whose hair is restoring still need to put on a toupee for some time and wondering why. In fact, why not? 
Hair transplant surgery may be the best solution to get rid of hair loss for people that suffering from baldness. Explore a simple surgical technique of hair restoration for baldness is not that simple. For who know the surgery process well may already know some types of surgery: Follicular unit transplantation, Follicular unit extraction, etc. No matter what kind of hair restoration you took, you will still need time to get through the awkwardness after what it takes. 
What will happen after a hair transplant?
The benefits of hair transplant also come along with some downsides, despite all the other unhappy points, the most annoying part will be its time-consuming growing process. It is not like just putting the toupee or a hat on your head to cover your secrets every day. It is like a marathon that keeps your patience awake to notice your hair is growing every day. 
On the one hand, new grow hair after a hair transplant is thin and colorless, almost like newborn baby hair. And the hair shaft diameter can only grow thicker after maybe half a month. You will have to wait! This is somehow very disturbing because you keep focusing on your hair length and try to figure out its growing track.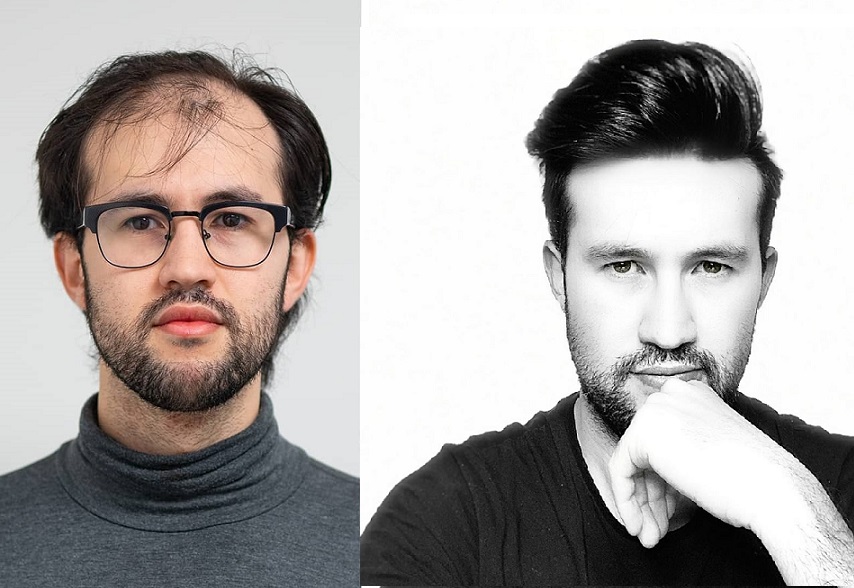 On the other hand, uneven hair growth may also drive you crazy. Those who want themselves to look great in a fast way may not be patient enough to wait for the transformation. You might already worry if you just had your hairline transplanted, it would take a longer time than you thought to get your life back to normal. 
The most common thing is that you would see one side of your hair grow faster than the other side on your scalp. If you want yourself looks fantastic, of course, you want it without striking a blowing. But during this time, you are in a devil of a hole! These situations we are talking about are happening every day after hair restoration. To save your ass from this, you would need a toupee after a hair transplant. 
Toupees are not just for hiding secrets
Let's say, the well-made, comfortable, breathable, and natural-looking toupees will not only save your ass from the awkward period after hair transplant, but they will also help you to build your self-esteem. Go back to the time that you are suffering from hair loss, did you think about what haircut fits for you? Did you fancy vintage comb-over or faux hawk? No matter what kind of hairstyles or what colors you want, toupees are the most perfect choice to discover what kind of personality you want to bring to people. Definitely! 
Toupees are not just something you may use to get through the embarrassing moments during or after a hair transplant, but a good expression of yourself that can help you to communicate to your barber when you are no longer struggling from baldness! So that they can do the same look with your new grow hair! 
Buy a toupee after hair transplant is highly recommended
In sum, toupees are more than everything after hair restoration for most people.
If you want to look youthful, fashioned, and refreshed, considering buy a toupee after hair transplant. These expectations can't be met without the help of a dashing wig. Enjoy the compliments and attention from your friends while you put them on! You can discover more on https://www.lavividhair.com/blog, we have the most variety of toupee for you! Let toupee help you restore confidence and look great! 
---